Opportunities for Improving Digital Identification in Social Cash Transfer Programmes through Mobile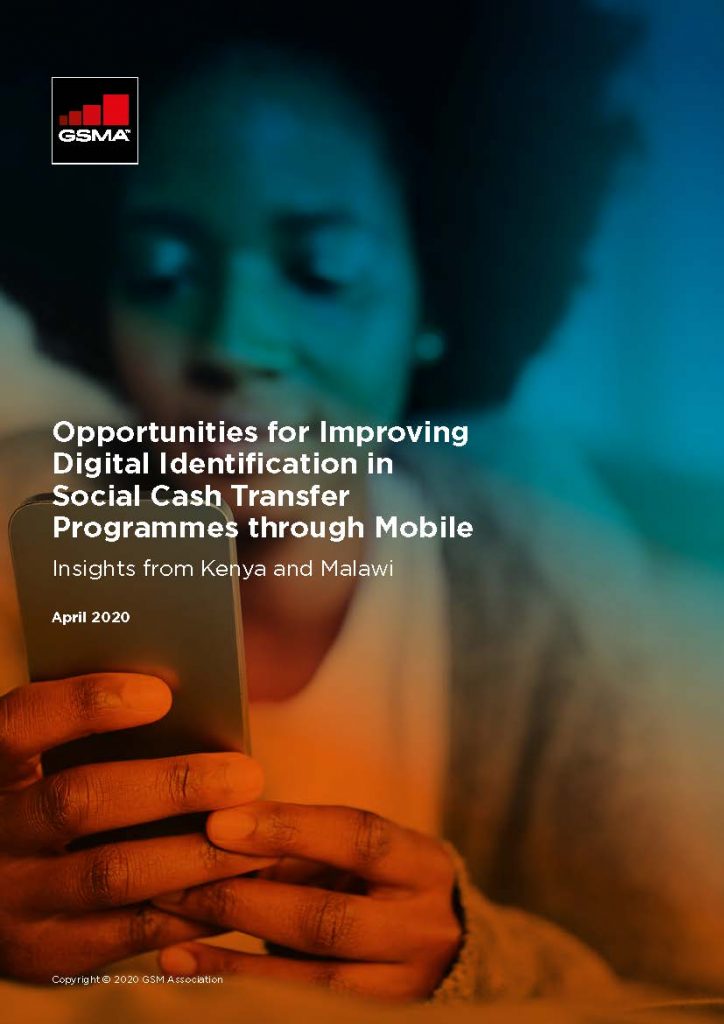 Social benefit payments, or social cash transfers (SCTs), have become an increasingly popular component of some countries' social protection systems. Yet, some populations continue to experience higher levels of exclusion from social safety net programmes, including SCTs. In many cases, this is due to challenges related to enroling, identifying and communicating with beneficiaries. Efficient and widespread identification and verification methods are essential to validate recipients throughout the enrolment and disbursement process. Yet, in many low-income countries, access to official forms of identification, such as birth certificates or national identity documents, remains low, particularly among the poorest, oldest and most remote segments of society.
As the most ubiquitous technology on the planet, mobile is uniquely positioned to support institutions with these challenges and ensure their target populations can fully participate in these programmes. Read this report to understand the opportunities for improving digital identification in SCTs through mobile.