Opportunities in agricultural value chain digitisation: Learnings from Ghana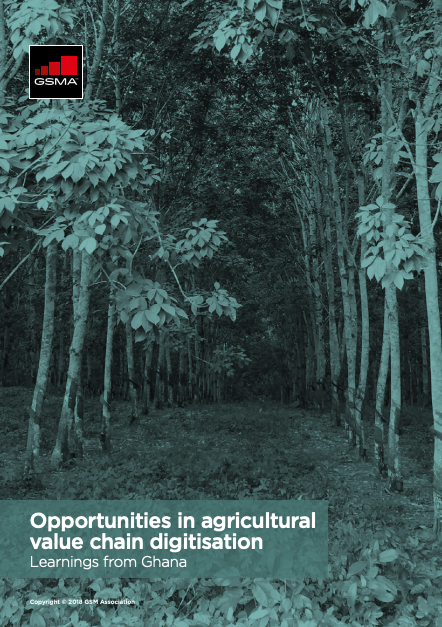 The deployment of digital solutions in the so-called last mile of agricultural value chains allows agribusinesses to address a range of business challenges and maximise operational efficiencies and real-time visibility in the supply chain while promoting farmer loyalty. Farmers benefit too as digitisation of value chains promotes financial inclusion, offers empowerment through transaction transparency and reduces travel times and transaction costs associated with the deployment of near-to-home cash-out points. This document presents four case studies of last mile digitisation in Ghana.
The first two case studies are examples of mobile-enabled enterprise solutions for the digitisation of Business-to-Person (B2P) transfers to smallholder farmers for the payment of agricultural produce and quality premiums. The solutions target commercial agribusinesses procuring crops from smallholder farmers and address the inefficiencies agribusinesses and farmers face when transacting in cash. The latter two case studies are examples of last mile digital tools that take a more holistic approach to digitising the last mile. These tools include services that extend beyond digital payments to areas as diverse as information dissemination and traceability, among others.
This is the last in a series of three country-focused studies that highlight pathways to digitising the agricultural last mile. The first report on Uganda was published in September 2017, followed by the second report on Côte d'Ivoire in October 2017.