Policy considerations to accelerate digital inclusion for women in low- and middle-income countries
Tuesday 20 Sep 2022 | Accelerating Digital and Financial Inclusion | Connected Women | English | Gender | Mobile access and use | Mobile internet for women | Report | Resource |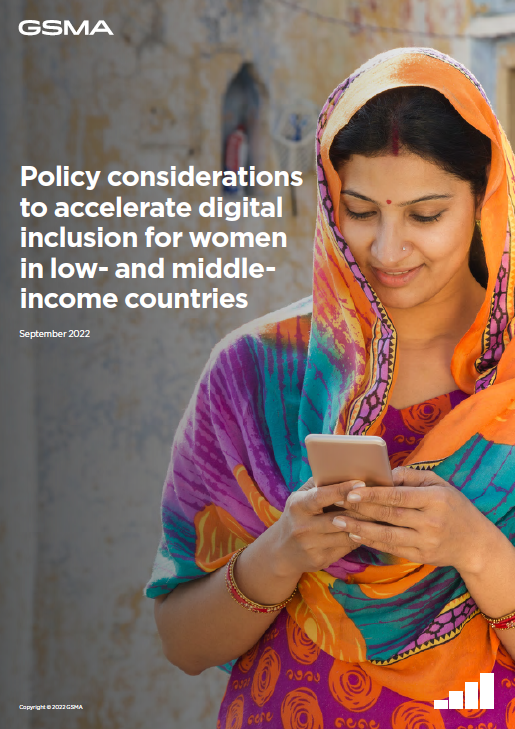 This report provides an overview of the various challenges that need to be tackled to advance digital inclusion for women in low- and middle-income countries (LMICs) and provides granular recommendations for policymakers to address the gender gap in mobile internet adoption and use. It also features examples of what governments are doing to promote digital inclusion for women.
The recommendations build on a report by the Broadband Commission's Working Group on the Digital Gender Divide, and draw on a 2021 GSMA policy landscaping study across LMICs, as well as other GSMA publications and experience.
Urgent policy action is needed as women are at risk of being left behind in an increasingly digital age. Across LMICS there is still a significant mobile gender gap whereby women are 16 per cent less likely than men to use mobile internet and 18 per cent less likely than men to own a smartphone.
The recommendations and examples featured in this report aim to encourage, inspire and inform policymaking to ensure that critical action towards bridging the digital gender divide is not further delayed.
Like what you read? Share.