Savings Groups: A rural sales channel for mobile money in Africa?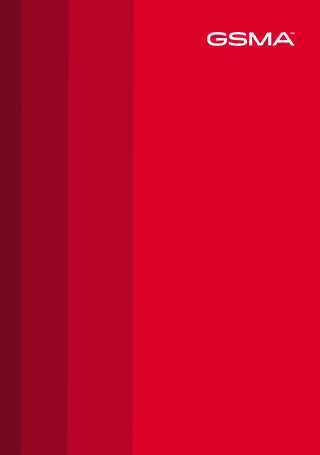 In their 2015 Annual Letter, Bill and Melinda Gates made the following statement: "Mobile banking will help the poor transform their lives". We at GSMA Connected Women fully agree with this and are working with mobile operators in the emerging markets to ensure that women are part of the financial inclusion revolution that is powered by mobile technology. We do so by encouraging and equipping the mobile industry to find commercially sustainable ways to serve low-income women. For example, one of our Innovation Fund grantees, Airtel Uganda, has launched a new mobile money product with the objective of increasing mobile money use amongst the rural women's segment.
Why did they do this?
Airtel Uganda sees mobile money as a key way to increase revenues and brand loyalty. It also recognises that 84% of the Ugandan population live in rural areas and that mobile money usage is far lower here, especially amongst women. As noted by Nuhu Kanyike, Director of Airtel Money at Airtel Uganda: "Airtel Money's objective is to increase brand awareness amongst rural populations and ensure that Airtel Money is top of mind. Currently, withdrawing of money sent by urban relatives is the most common service used by women – we want to demonstrate the full range of benefits that Airtel Money can offer them".
How did they do this?
Realising that they first needed to have a compelling value proposition tailored to these customers' needs, Airtel Uganda engaged Grameen Foundation to understand how rural women earn, save, and spend their money. The high popularity of savings groups amongst women across Uganda quickly became evident. Savings groups are informal community associations of 15-30 people who meet regularly to pool savings and access credit, hence filling some of the gaps left by the absence of formal financial institutions. CARE and Plan are examples of NGOs which have supported the development of savings groups across Africa and have extensive networks of community-based trainers who visit the groups on a regular basis. It is estimated that 60-70% of savings groups' members are women.
Such groups are prevalent in many other African markets, and with 100 million people across Sub-Saharan Africa using community-based savings mechanisms, these groups could be used to gain consumer insights as well as serve as a sales channel to attract and retain new customers, or introduce existing ones to additional mobile money services.
What's the product?
Airtel Uganda partnered with Grameen Foundation and Plan Uganda to design and launch a mobile money product tailored to the needs of savings groups.
It is called Airtel Weza and is a group mobile wallet designed to reduce the groups' reliance on cash and address their need for increased security, convenience and transparency. It comprises the following features:
Group accounts: a group wallet to safely store group funds as mobile money
Record management: Mobile reports (mini-statements) that can be generated to summarise transactions within a certain period
Mobile banking: Airtel Weza can be linked to bank accounts at financial institutions to allow access to interest-bearing savings. Credit will be dependent on a group's savings history and loans can be disbursed and repaid via the group wallet.
This is a great example of digital financial innovation which introduces underserved populations to the benefits of mobile money by building on existing behaviours and transferring them to mobile. It has the potential to deliver tangible benefits to savings groups in Uganda, while offering clear commercial benefits to the service provider. It is through these types of innovations that we believe Gates' vision will be achieved.
There are a variety of GSMA publications available if you are interested in this topic, including the following:
Savings Groups: A rural sales channel for mobile money in Africa? outlines how Airtel Uganda is testing out using savings groups as a way to reach women in rural areas and provides detail on the potential commercial opportunity, as well as the partnership with Grameen Foundation
Extending reach: Mobile money in rural areas offers insights based on the GSMA Mobile Money for the Unbanked's State of the Industry Report on how mobile money service providers successful expanded into hard-to-reach areas