The Mobile Money Prevalence Index (MMPI): A Country-Level Indicator for Assessing the Adoption, Activity and Accessibility of Mobile Money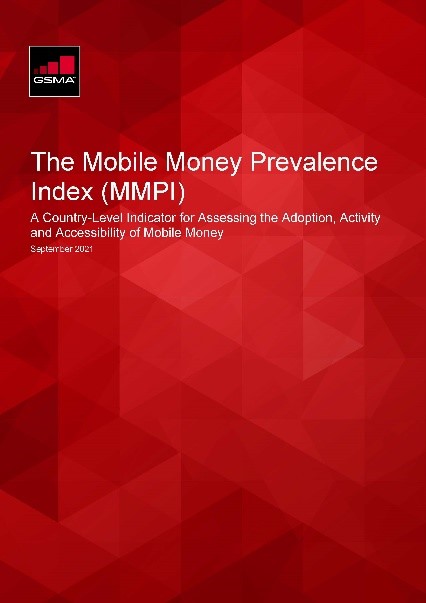 Since the launch of mobile money in the 2000s, the GSMA has received hundreds of requests for country-level insights into the industry. These requests have come from multilateral institutions, national and regional central banks, academia, management consultants, fast-moving consumer goods (FMCG) enterprises, and from mobile money providers themselves, as well as, from other financial service providers.
Mobile money is also increasingly being used by national and international non-governmental organisations (NGOs) to distribute cash and voucher assistance (CVA). For example, in 2020, the World Food Programme (WFP) disbursed US$192 million in cash assistance via mobile money.
In order to meet this demand while also protecting the data submitted by the industry, the GSMA has developed the Mobile Money Prevalence Index (MMPI). The MMPI is a composite index that considers mobile money adoption, activity and accessibility at country level in order to facilitate comparisons between markets.
By publishing the MMPI, the GSMA hopes that more third-party stakeholders will consider leveraging existing mobile money infrastructure for the direct or indirect benefit of financially excluded people across low- and middle-income economies.
You can find our full Mobile Money Metrics page, including the interactive prevalence tool, here.
Index Overview