Understanding people's mobile digital skills needs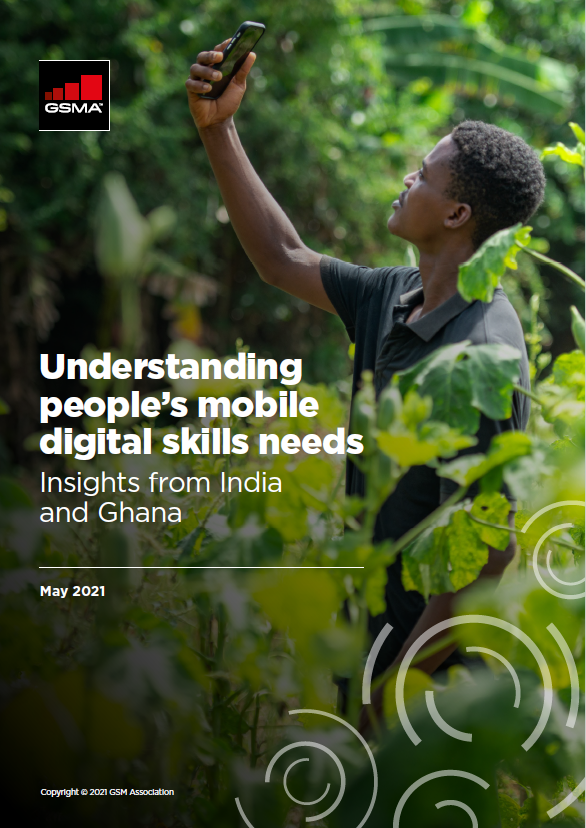 Acquiring digital skills, and mobile digital skills in particular, is critical for people in low- and middle-income countries to participate in a rapidly digitalising society. However, the GSMA's The State of Mobile Internet Connectivity Report 2020 identified a lack of literacy and digital skills as the greatest perceived barriers to mobile internet adoption among mobile users who are aware of the internet.
Understanding which digital skills people need and how they can develop them is a challenge. This report examines mobile digital skills needs in two countries, India and Ghana, and explores the dynamics around the development of digital skills, particularly in relation to mobile internet.
The report covers:
The digital skills training landscape in India and Ghana;
The role of mobile internet in supporting people's needs;
Mobile digital skills acquisition, including motivations, barriers, learning journeys and key transferrable skills; and
Key user archetypes identified in India and Ghana.
Broad based digital skills acquisition has the potential to overcome barriers to digital inclusion for underserved populations. Approaches that identify target segments and tailor training to support their priority needs are key to unlocking this potential.