What is e-waste?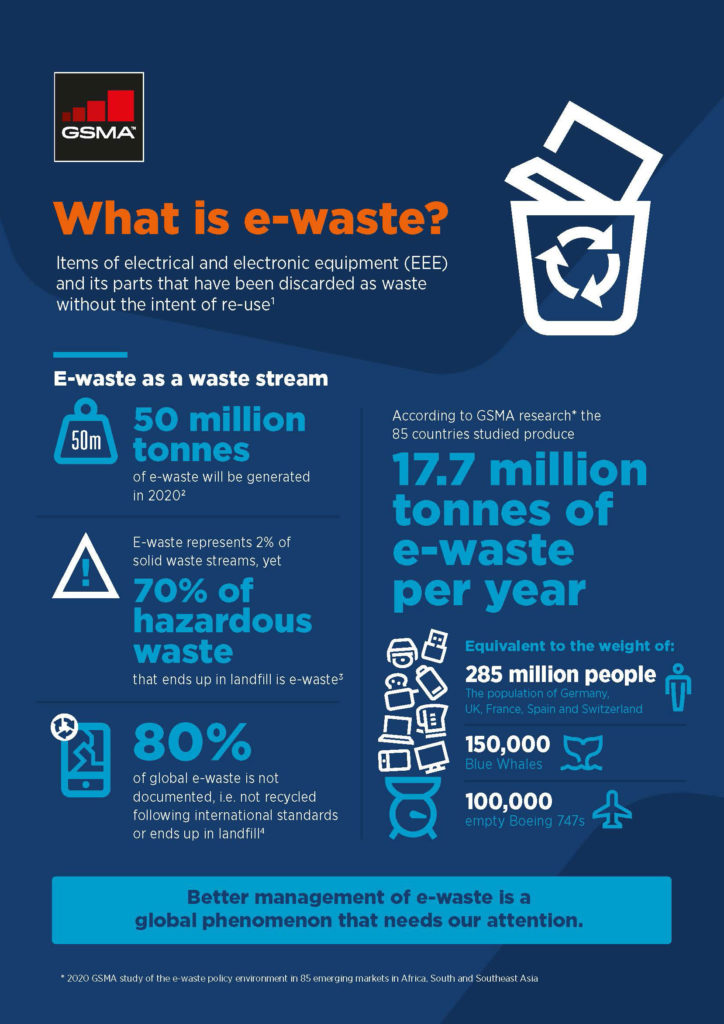 With 50 million tonnes of e-waste being produced annually, it is the fastest growing waste stream in the world (PACE, 2019). E-waste poses environmental and health risks if treated inadequately.
Therefore, better management of e-waste is required and unless there is solid implementation of policies and strong processes to support them, the e-waste problem will remain the same.
Mobile operators can play their part.
Learn more about e-waste – download the GSMA CleanTech e-waste policy study infographic now.