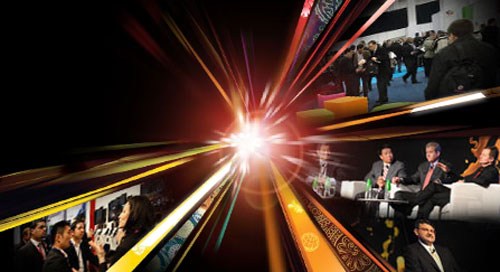 Initiative to help the mobile industry lower annual energy bill of $35 billion and reduce MNOs' carbon emissions
The GSMA today announced that it is launching the Mobile Energy Efficiency (MEE) Network Benchmarking Service, an initiative that will provide a benchmark measurement of network energy efficiency, and will help mobile network operators (MNOs) lower their energy costs and carbon footprint. With this information, it is now possible to identify the scale of potential efficiency gains and develop programmes to achieve these savings.
"Just a year ago we issued Mobile's Green Manifesto, which outlined the industry's plans to lower greenhouse gas emissions per connection by 40 per cent by 2020. The GSMA's mobile energy efficiency benchmarking service is a key enabler to achieving this goal," said Gabriel Solomon, Senior Vice President, Public Policy, GSMA.
Approximately 80 per cent of the industry's energy consumption is in the network, and energy costs are also becoming one of the largest components of network operational costs for MNOs.  Given this, energy efficiency solutions, such as the MEE service, are becoming a strategic priority.
Created in cooperation with China Mobile, Telefónica and Telenor, the MEE service will:
Quantify cost and CO2e savings for MNOs;
 Promote a consistent methodology for benchmarking network energy efficiency along with common KPIs;
Collate industry data and benchmark outputs to enable MNOs to measure themselves externally and internally, quantifying potential efficiency gains; and
 Coordinate across the industry and with regulatory stakeholders, so that the benchmarking methodology is adopted as a global standard.
"China Mobile is committed to improving equipment efficiency in order to reduce the consumption and costs of energy, thus reducing carbon emissions and aligning to the GSMA's objectives. China Mobile has formulated seven leading world energy rating standards used for procurement that guide equipment vendors in the development of low power consumption solutions," said a senior executive for CMCC.
"We spent the last decade measuring, comparing and improving the energy efficiency of our Telefónica Operating Businesses in the different countries we are present. It is now key for us to be part of this larger, industry-wide exercise towards more sustainable telecom networks," said Gabriel Bonilha, Network Transformation Manager, Telefónica.
"The output from the Mobile Energy Efficiency service will be adding significant value to the approach Telenor is taking to manage the energy usage across Telenor's networks," said Harald Birkeland, International Energy Adviser, Telenor Group.
To date, it has been challenging to make meaningful comparisons of mobile networks that, for instance, incorporate different technologies, use different types of power, or are located in countries with different population densities, geographies and climates. The MEE methodology has been devised to "normalise" or adjust energy KPIs for factors outside an MNO's control in order to make different networks comparable. For this reason, the methodology focuses on operational energy consumption and not on other lifecycle energy measures such as embedded energy in equipment. After normalisation, it is possible to see which networks are over or under-performing in terms of energy consumption and management, and where there might be significant potential to reduce energy costs and emissions.
The methodology benchmarks mobile networks by comparing four KPIs:
Mobile network energy consumption per mobile connection;
Mobile network energy consumption per cell site;
Mobile network energy consumption per unit mobile traffic and
Mobile network energy consumption per unit mobile revenue.
MEE is part of the GSMA's holistic approach to the environment and complements the activities of Green Power for Mobile (GPM), which is advancing the use of renewable energy to power base stations Within GPM the Community Power from Mobile Programme aims to catalyse the deployment of power to previously unserved remote, off-grid areas by leveraging rural mobile networks as primary customers, and using excess power generate to serve local communities.
Translations
Simplified Chinese
Traditional Chinese
French
German
Japanese
Korean
Malay
Spanish
About the GSMA
The GSMA represents the interests of the worldwide mobile communications industry. Spanning 219 countries and territories, the GSMA unites nearly 800 of the world's mobile operators, as well as more than 200 companies in the broader mobile ecosystem, including handset makers, software companies, equipment providers, Internet companies, and media and entertainment organisations. The GSMA is focused on innovating, incubating and creating new opportunities for its membership, all with the end goal of driving the growth of the mobile communications industry.
For more information, please visit Mobile World Live, the new online portal for the mobile communications industry, at www.mobileworldlive.com or the GSMA corporate website at www.gsmworld.com.
Press contacts:
Brian Paterson/Tracy Cheung
Tel: +852 9755 3310/+852 9366 7761
mac@ebacomms.com
Daniel Lowther: +44 7747 636 687
press@gsm.org