Voice Fraud, an Ecosystem Challenge
Join us in an international conversation to see how the global community can collaborate to prevent nuisance and fraudulent calls. Experts and leaders from the government, operator businesses, gateways, and industry groups will discuss the voice fraud landscape, the mitigation techniques used today, and those that are planned for the future.
Governments and operators have made significant strides in mitigating nuisance and fraudulent calls, yet U.S. consumers still receive around 4 billion robocalls per month. Unfortunately, advancements in technology make it cheap and easy to make massive numbers of calls and to "spoof" caller ID information.
Agenda:
Fraud in Telecom, a global challenge
Biometrics in fraud prevention
International Voice Gateways' roles and challenges
How Robocalls and Voice Fraud are affecting International Operators
The Fraud Challenge from a domestic point of view
Industry  perspective and approach
Speakers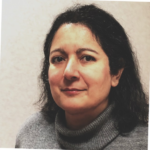 Dr. Ladan Baghai-Ravary
CEO, Aculab
Dr Ladan Baghai-Ravary is the CEO and Director of Speech Technology and Research at Aculab. She is responsible for the development of numerous AI technologies, in particular voice and face biometrics, and multi-factor authentication, to help businesses mitigate fraud.
Dr Ravary has worked both in the telecoms industry and in academia since the 1990"s, including 8 years at the University of Oxford. Her publications include book chapters, journal articles and conference papers spanning the fields of AI, speech and image technologies. Her best-selling book "Automatic Speech Signal Analysis for Clinical Diagnosis and Assessment of Speech Disorders" inspired new research in the field of  telehealth applications.
Another project of note involved creating a system for the collection and analysis of a large multi-national database of recordings from 25,000 speakers, for research into voice characteristics for health applications and Parkinson's Disease. This data was collected in an exceptionally short timespan, using Aculab's CPaaS offering, Aculab Cloud. It has since formed the basis of many academic publications.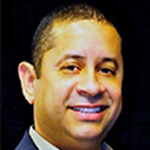 Carlos Bosch
Head of Region, GSMA
With over three decades of experience in the telecommunications industry, Carlos J. Bosch serves as Head of GSMA North America and is responsible for overseeing the adoption and implementation of the GSMA's technical and strategic programmes and policy in the US, Canada, and the Caribbean. Carlos manages the delivery of the Regional Interest Group (RIG) meetings, a platform for mobile operators to discuss and address region-specific issues, regional approaches to global issues, and coordinates the technical training of both operators and government representatives.
Carlos represents the GSMA to international organisations and government entities such as the United Nations, the World Economic Forum, and the Federal Communications Commission (FCC). He is frequently invited to present to public and academic entities such as the University of Georgia, the Government of the City of Atlanta, the Presidency of Peru, the International Telecommunications Union, the White House, 3GPP and the Program of the United Nations for Development.
Prior to joining the GSMA, Carlos worked with fixed and wireless operators and vendors worldwide, on a wide range of services, including network design and system integration, product development and go-to-market testing, operations, and strategy.
Carlos is originally from Ponce, Puerto Rico, and has a BS in Engineering and Applied Mathematics from West Virginia University. He is fluent in English, Spanish and Portuguese.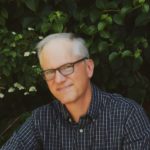 Gerry Christensen
VP of Protective Services, YouMail
Head of YouMail's fastest growing business unit, which provides B2B services to communication service providers and enterprise. Have established and scaled new digital services business including development, structuring and launch of B2B offering. Responsible for increasing carrier and enterprise recurring annual revenue by 144% and 101% respectively from May to December 2021. Responsible for driving new business development and channel relationships for enterprise, service providers, and strategic partners.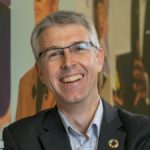 Adrian Dodd
Head of Managed Services, GSMA
Since joining the GSMA from Orange and Vodafone, Adrian has built a substantial portfolio of commercial services to improve and support the global mobile ecosystem.
GSMA Services help operators, device manufacturers and service providers do business together more effectively, ultimately leading to better customer experiences. Some services are based on the accurate and comprehensive collated TAC data we gather, while others rely on us acting as a data exchange for the common good. We also offer services which underpin important interoperable backend functions, ensuring the mobile ecosystem runs smoothly, such as VoLTE testing and remote SIM provisioning. Currently, our products are grouped around: Device Information, Fraud & Security, Network & Interconnect, eSIM and Blockchain & Roaming.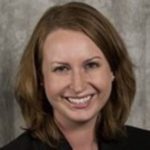 Elizabeth Gray Nuñez
Government Affairs Counsel, Verizon
Elizabeth is the policy & regulatory attorney for Connecticut and New Jersey at Verizon, and also has responsibility for consumer protection issues relating to robocalls and cybersecurity.  Before joining Verizon, Elizabeth practiced telecommunications and energy regulatory law from Balch & Bingham's Atlanta office and Dorsey & Whitney's Minneapolis headquarters. She is a graduate of Harvard Law School and Carleton College with a B.A. in English and American Studies.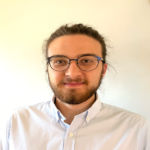 Nicolò Silvestrelli
Senior Threat Analyst, YouMail
Nicolò is the Senior Threat Analyst on the Investigations Team at YouMail's Threat Lab. In this role, he analyzes CDRs and YouMail's Sensor Network to identify illegal telephony patterns. Through this work, Nicolò supports voice service providers in identifying and mitigating illegal traffic, as well as enterprises that are victims of impersonation by malicious actors, and federal and state government enforcement groups that investigate illegal calling.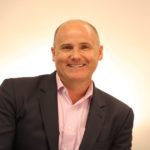 Chris Oatway
Associate General Counsel, Verizon
Chris is responsible for cybersecurity and supply chain policy, as well as consumer protection issues relating to robocalls and text messaging, at Verizon. Prior to Verizon, Chris was an antitrust litigator at Covington & Burling in Washington, DC, and his early career he included stints at major law firms in Brussels and Mexico City. Before attending law school he worked as an economic consultant, providing antitrust analysis to risk arbitrage hedge funds.
Chris received his law degree, magna cum laude, from Georgetown, where he also earned a Master of Science in Foreign Service. He studied undergraduate economics at the University of Massachusetts.
Register Now
Location