Resources
All Resources
Video
Wednesday 7 Sep 2022 | Network & Interconnect Services |
Speakers discuss why resilience in network equipment security is becoming more and more important. Plus, why GSMA NESAS is so essential in helping to improve security levels.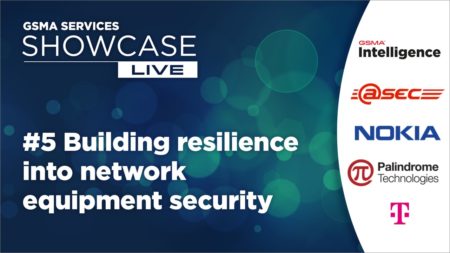 eSIM Resources
Video
Wednesday 22 Jun 2022 | eSIM Services |
eSIM experts show how to leverage its business opportunities in the era of digitisation - including the importance of GSMA eSIM Discovery for MNOs.