Resources
All Resources
Video
Wednesday 22 Jun 2022 | eSIM Services |
eSIM experts show how to leverage its business opportunities in the era of digitisation - including the importance of GSMA eSIM Discovery for MNOs.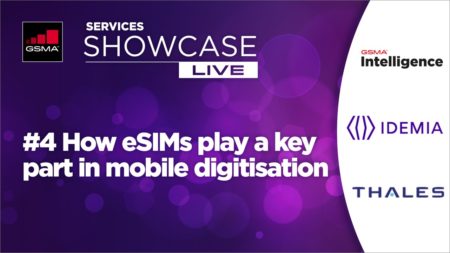 Blockchain & Roaming Resources
Video
Wednesday 11 May 2022 | GSMA Services Showcase Live | Roaming Services |
How can Blockchain streamline complex inter-operator business processes, ready for 5G and IoT? Watch this session to find out.
Video
Tuesday 18 Jan 2022 | Roaming Services |
Shamit Bhat, Director, Blockchain and Roaming, sets out GSMA's vision for the future of Roaming Settlement.
Video
Monday 28 Jun 2021 | Fraud & Security Services | Network & Interconnect Services | Roaming Services |
Great to see our Head of Industry Security, Jon France flagging our expanding GSMA Services line up, and in particular of course, our recent investments in the Fraud & Security space.