The Socio-Economic Benefits of Mid-Band 5G Services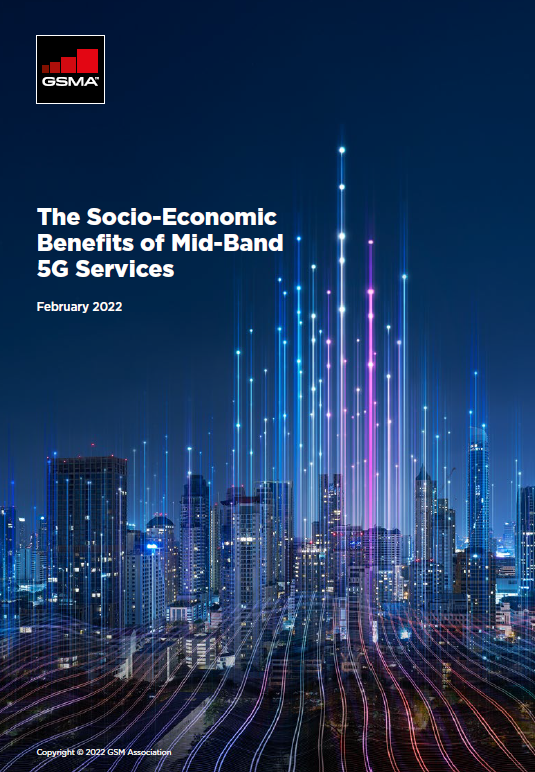 5G networks enable new applications that can transform all industries and economies, but they depend on spectrum access. An average of 2 GHz of mid-band spectrum is needed by 2030 for enhanced mobile broadband, fixed wireless access, the Internet of Things, manufacturing 4.0, and more.
A study by GSMA Intelligence outlines how, with the right regulatory tools, 5G can become a central pillar of economic development strategies worldwide.
The analysis shows how the benefit of 5G to sectors such as healthcare and education, manufacturing, and public administration – including smart cities – can start a new wave of economic growth. It estimates, at global and regional levels, the socio-economic benefits that can be delivered through sufficient mid-band spectrum assignments.
Main findings of the report:
In 2030, 5G is expected to generate $960 billion in GDP on a global basis;
Mid-band spectrum will drive an increase of more than $610 billion in global GDP in 2030, producing almost 65% of the overall socio-economic value generated by 5G;
However, up to 40% of the expected benefits of mid-band 5G could be lost if no additional mid-band spectrum is assigned to mobile services;
To realise the potential benefits, countries must fulfil mid-band needs in harmonised ranges including 3.5 GHz, 4.8 GHz, and 6 GHz to deliver economies of scale and lower broadband costs.
To find out which industries will benefit the most in each region, download the full report below.
Read the blog here.
To learn more about mid-band spectrum, download "5G Mid-Band Spectrum Needs – Vision 2030" report here.
Full Report
Asia Pacific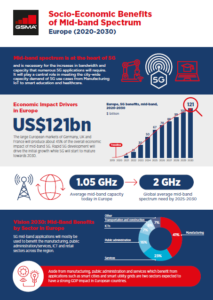 Europe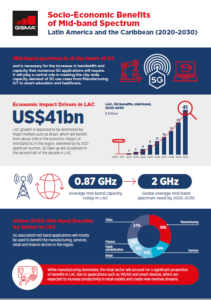 Latin America and the Caribbean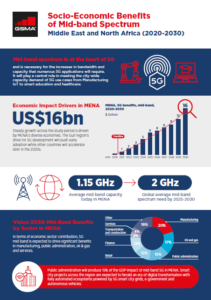 Middle East and North Africa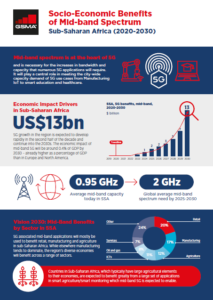 Sub-Saharan Africa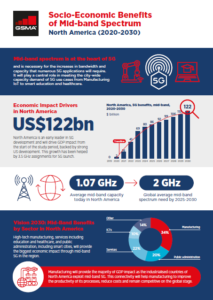 North America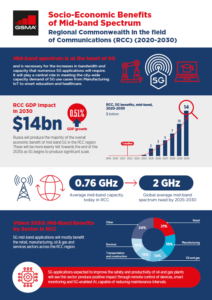 Regional Commonwealth in the Field of Communications