Spectrum Policy Trends 2023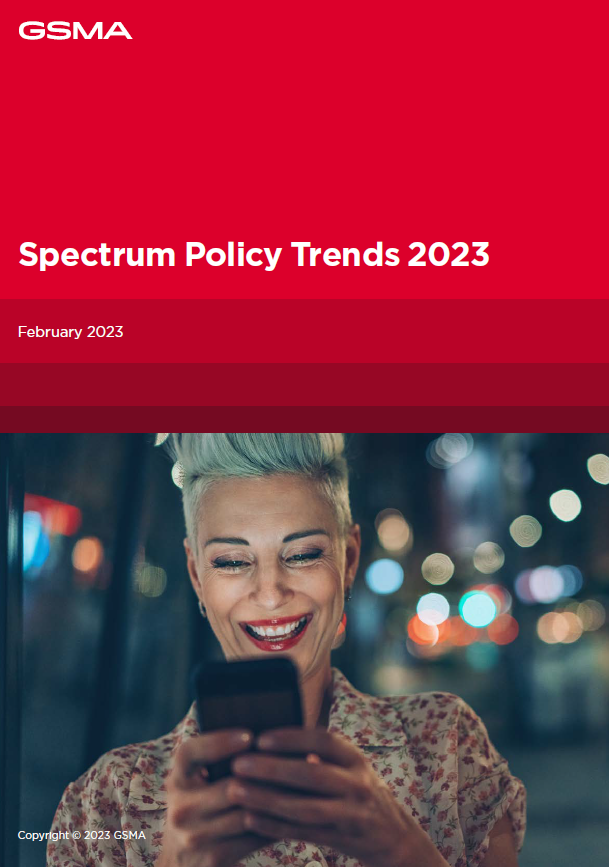 Welcome to the first edition of the GSMA Spectrum Policy Trends for the year ahead. This report presents our predictions for the top six spectrum policy trends to expect in 2023. From new spectrum for 5G to private networks, our experts discuss the biggest themes moving the spectrum debate today. The report provides insights to help policymakers, regulators, and businesses navigate the ever-evolving landscape and seize the new opportunities it presents.
Enabling new connectivity through the guidelines for radio spectrum has a cyclical nature. Such cycles are both generational – the new, bespoke spectrum needs of each mobile technology – and predictable – the four-yearly running of each World Radiocommunication Conference (WRC). 2023 will see both these cycles come together in a crucial year for new spectrum capacity. At WRC-23, regulators will consider the needs of 5G-Advanced and 6G alongside the harmonisation of the 5G launch band at 3.5 GHz and further consideration of UHF. 2023 will also see continued pressure on spectrum in harmonised bands from mobile operators and other users.
On a country level, 2023 is expected to see further emphasis on the use of spectrum as an economic enabler rather than a treasury fundraiser. The use of mobile as a tool for broader economic development has become widely accepted: this is notable in the trends we see emerging in the auction and licensing practice and the digital switchover progress in emerging markets.
Download the full report to understand the issues at stake for spectrum in 2023:
WRC-23: a decisive year for 5G spectrum allocation
New spectrum for 5G: adding up the mid-band maths
Digital switchover: unlocking additional low bands in emerging markets
Spectrum assignments: balanced pricing and licence conditions to spur mobile growth
Private fashion: vertical set-asides versus spectrum capacity for operators
Setting the stage for 6G