MWC23 Las Vegas eSIM Summit – How eSIM is boosting connected industries
This summit is open to all MWC Las Vegas passes.
Click the button below and fill out the form to register your interest for the eSIM Summit. Please note that registering your interest for the summit, does not guarantee you access to MWC Las Vegas. To register and buy passes for MWC Las Vegas, please click here
Overview
All new smartphone models launched by Apple since 2018 have eSIM capability, but the iPhone 14 is the first to completely drop a physical SIM slot, albeit only on US models. To coincide with this, US operators are taking steps to raise awareness of eSIM services. For example, T-Mobile US announced that customers with unlocked eSIM-capable phones can now switch from other operators to T-Mobile through the new easy switch feature on the T-Mobile app.
According to GSMA Intelligence research , the total number of eSIM smartphones, tablets and smartwatches commercially available for purchase reached 127 in June 2022 – a fivefold increase on December 2018. Despite this, consumer awareness of eSIM technology remains low. The GSMA Intelligence Consumers in Focus Survey 2021 shows that less than 30% of consumers (on average across eight major countries analysed) are aware of eSIM – a clear barrier to adoption. The launch of eSIM-only phones and initiatives by operators to enhance the user experience for eSIM activation/onboarding should help boost consumer awareness and adoption.
In addition, the eSIM Technology is one of the exciting use cases of the IoT Devices. the eSIM is reducing the cost of the integration for Global IoT devices.  The eSIM opens new opportunities to added value services. Operators can be provisioned and updated remotely over during the device lifecycle; this is the key for massive IoT deployments. 
Key Items
Connected eSIM IoT Devices 
Connectivity deployment challenges
eSIM Device Validation Tool
eSIM Opportunities for Massive IoT Deployments
Global connectivity on a single eSIM
Real-world massive eSIM deployments
Reliable eSIM connectivity service
eSIM promoting the massive connectivity of devices.
The best eSIM experience
Platinum Sponsors 
Gold Sponsor 
Agenda
TIME
Topic
Speaker
eSIM Summit Introduction
11.30 – 11.35
eSIM Summit – Welcome

 

GSMA
11.35 – 11.50

 Introductory session

GSMA
Part 1 – Platinum Sponsors 
11.50 – 12.25

Unleashing digital horizons to connect people and objects, today and tomorrow

eSIM technology is paving the way for the future of connectivity services in both consumer and IoT landscapes, and it is bringing unique opportunities to connectivity stakeholders – mobile operators, device makers and enterprises – to:

drastically cut costs
implement the best-in-class digital connectivity experience, 
and strengthen their brand.

Indeed, eSIM allows for a complete digitization of both customer-facing and backend processes of all the industry stakeholders. It is an opportunity to completely revisit the way we manage and deliver connectivity.

Join Magdalena and Lukasz to learn more about how IDEMIA's eSIM solutions will allow you to:  

deliver top-range eSIM experience, in the consumer and IoT areas,
scale eSIM services and be able to address the growing demand,
and introduce disruptive use cases, that are reshaping the way you connect people and objects. 

Magdalena Draniewicz, Consumer eSIM Product Manager, IDEMIA

Lukasz Balczewski, eSIM M2M & IoT Product Manager, IDEMIA

Part 2 – Gold Sponsors 
12.25 – 12.45

eSIM for everyTHING

Valid's eSIM Product Manager, Alejandro Pulido, will present the extensive eSIM for IoT alternative use cases, how the eSIM technology can be leveraged for trends such as the AI and how operators can leverage Valid know-how to adopt the eSIM future.

Alejandro Pulido

, eSIM Product Manager, VALID  
12.45 – 13.05

eSIM Accelerates Connected Health Success

IoT in healthcare and life sciences promises a robust future of enhancing recovery, speeding drug development, and even using machine learning algorithms to develop custom cancer treatments. None of this will be possible without the endpoints and the connectivity – devices collecting data and communicating that data to the cloud, edge, or algorithm. Getting solutions to market can be sluggish because connectivity varies wildly and there's no streamlined path to simply getting devices to work. eSIM accelerates this path to success with removing carrier complexity, seamless connectivity and future-proofing connected health deployments. Join KORE Senior Vice President of Connected Health, Americas, to learn how eSIM is the unified path to help IoT in healthcare and life sciences reach its potential through:

A single SKU approach for medical device manufacturers
Connectivity at a global scale
Zero-touch provisioning for widespread deployment and management

Kristie Swanson,  SVP, Connected Health, Americas, KORE

13.05 – 13.25

You can have your eSIM and eat it too! 🍰

What does a complete eSIM strategy look like?

This keynote will take a look at the various types of eSIM and what the benefits of each are to the enterprise. Different types of eSIM solutions to be discussed include:

Machine-to-Machine (M2M) eSIM vs Consumer eSIM
Different providers of M2M eSIM and how they differ. Examples of providers include.

MNO eSIM
MVNOs eSIM
SIM Tech vendors

This keynote will address the true vision of eSIM and why freedom and flexibility is a win-win for enterprises as well as MNOs as the world of IoT continues to expand exponentially.

Robby Hamblet, Co-Founder and CEO,  TEAL

13.25 – 13.30
eSIM Summit – Closing Session

GSMA
Speakers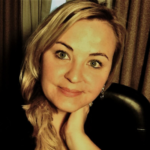 Kristie Swanson
SVP, Connected Health, Americas, KORE
Kristie Swanson is KORE Senior Vice President of Connected Health, Americas, where she oversees services and solutions development, leads sales and revenue growth, as well as driving client satisfaction. Kristie brings nearly two decades of industry experience and expertise to her role at KORE, with previous leadership positions at Vodafone, Feeney Wireless, and Sprint. Kristie has experience working with leading industry clients managing multi-million-dollar IoT solutions and supporting key verticals as a top performer.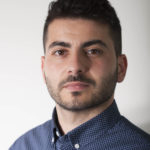 Alejandro Pulido
eSIM Product Manager, VALID
Almost 7 in VALID gathering experience in the world of the Secure Element and eSIM from the Standardization perspective. Focused on the Consumer and IoT solutions, participates almost from the beginning in the creation of the Consumer Architecture and its evolutions. eSIM is a game changer for telecom security and other potential Secure Use Cases, understanding the complexity of the ecosystem and enhancing the existing Use Cases are key to success in this new environment.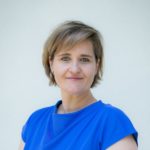 Magdalena Draniewicz
Consumer eSIM Product Manager, IDEMIA
Magdalena is a seasoned professional at IDEMIA, where she currently holds the position of overseeing the Consumer eSIM solution. With over 6 years of experience in the industry, Magdalena has honed her expertise as a Product Manager and functional expert, specifically focusing on consumer connectivity remote SIM provisioning solutions.
In her current role, Magdalena plays a pivotal role in the development of cutting-edge eSIM digital solutions, incorporating strategic and innovative new features that enable mobile operators to fully harness the potential of eSIM technology.
Her 20-year diverse experience encompasses finance and connectivity domains, where she has made significant contributions in areas such as digital transformation, process optimization, and automation.
Lukasz Balczewski
eSIM M2M & IoT Product Manager, IDEMIA
Lukasz is a highly accomplished professional with a strong background in project and product management within M2M and IoT solutions. Currently serving as a Product Manager at IDEMIA, he brings extensive expertise in IoT, eSIM, and subscription management to his role.
Prior to joining IDEMIA, Lukasz made significant contributions to the banking industry by working at one of Poland's most innovative banks. Additionally, he played a pivotal role in co-creating an eCommerce startup, demonstrating his entrepreneurial spirit and ability to drive innovation.
Lukasz holds a Master's degree in Engineering and Computer Science from the Technical University of Lodz, where he gained a solid foundation in technical expertise. Furthermore, he acquired a Master's degree in Engineering Project Management from Coventry University in the UK.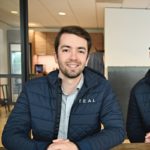 Robby Hamblet
Co-Founder and CEO, TEAL
Robert Hamblet is the Founder, CEO, & President of TEAL, a global networking company headquartered in Seattle, WA. Teal is the first US-based eSIM platform to be certified by the GSMA providing a cloud-native, Credentialing-as-a-Service platform that provides intelligent connectivity and networking solutions for IoT device and network operators. Prior to founding Teal, Robert developed some of the industry's earliest eSIM platforms for several multi-national connected car manufacturers.
Platinum Sponsor Quote

This summit is open to all MWC Las Vegas passes.
Click the 'Register' button below  and fill out the form to register your interest for the eSIM Summit.
Please note that registering your interest for the summit, does not guarantee you access to MWC Las Vegas. To register for MWC Las Vegas, please click here