GSMA Online Document: Cloud AR/VR Whitepaper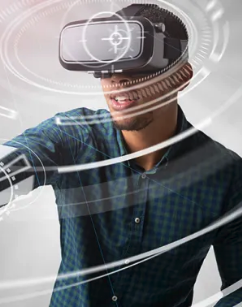 Virtual Reality and Augmented Reality technologies have proven themselves to be valuable additions to the fields of digital entertainment, information and workspace, but solutions leveraging these technologies have required processing platforms that, in single-use scenarios, often negatively affected the cost-benefit equation. The platforms and equipment required to process and present immersive experiences have been expensive and often dedicated to the task at hand, as more and more realism is introduced the cost of ownership has slowed overall adoption.
This whitepaper covers three main topics:
AR/VR Technology and Evolution from stationary to Cloud AR/VR
Cloud AR/VR – How does it work?
Enabling the Cloud AR/VR ecosystem from the operators' point of view
Sorry, an error occurred.