COVID-19 has impacted the world in unprecedented ways, fast-tracking the use of digital tools and innovation to adapt. In a previous blog, we outlined six key technology trends driving social and behavioural changes in West Africa as a result of COVID-19. As we look towards life after the pandemic, we revisit some of these trends and detail key frontier technologies gaining traction in developing economies.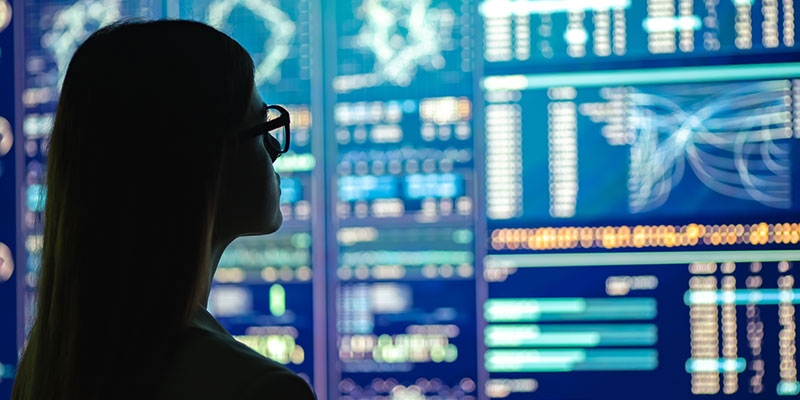 Combining big data for crisis response
The pandemic has driven the uptake of big data public-private partnerships for crisis response. Layering multiple types of data points (including mobile phone data, satellite imagery, ground weather measurements and open street maps) can be extremely effective when combined. In particular, anonymised call detail records (CDR) have assisted governments in following the movement of citizens in order to assess adherence to COVID-related restrictions. Flowminder, one of the GSMA's Mobile for Humanitarian Innovation Fund grantees, worked with mobile operators in the Democratic Republic of Congo (DRC), Haiti and Ghana to produce mobility analyses to support governments and health actors in decision-making. Supporting the Ministry of Health in DRC, they are now working on a 'Mapping for Health' project using mobile indicators from mobile network operators (MNOs), spatial demographic data and health data to strengthen the effectiveness and equity of vaccination interventions in mobile populations. 
In Togo, mobile big data and satellite imagery have been used during the pandemic for poverty mapping to aid the distribution of cash transfers. The government partnered with GiveDirectly and the University of Berkeley to distribute $22 million to 600,000 citizens through mobile phone payments. Using artificial intelligence (AI) to analyse satellite imagery and mobile phone usage data, they were quickly able to identify which villages and neighbourhoods had those most in need of assistance during the crises and distribute instant cash assistance accordingly.
Aggregated location data has proven invaluable for tracking mobility and assisting decision-making to the extent that during COVID-19, the Gambian national regulator (PURA) has been working with MNOs to expand the list of indicators collected routinely for the purpose of mobility analysis and stores them in a secure on-site server, creating a more durable CDR data pipeline and mitigating issues of data availability and access. The initiative has been facilitated by the World Bank and the University of Tokyo. Combining mobile and other big data will continue to have a transformative impact for population mapping in disasters, as well as poverty and hunger mapping to assist the delivery of rapid assistance – for example, WFP's hunger map.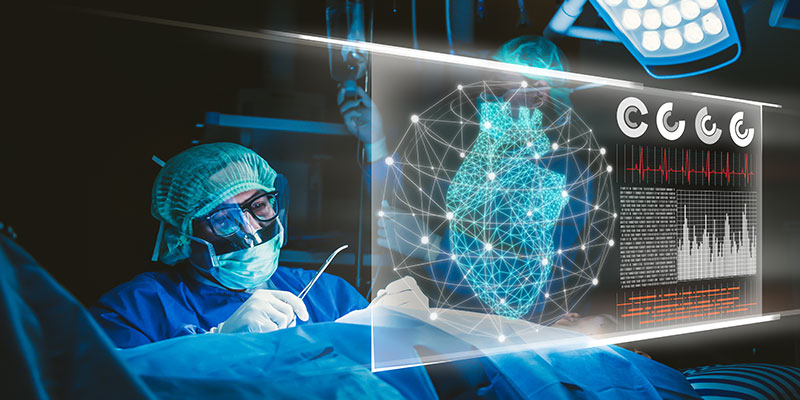 AI assisting healthcare
Even before the pandemic, AI had been having a transformative impact in developing countries. The GSMA's recent report on AI start-ups in low- and middle-income countries (LMICs) demonstrates how AI is contributing to all 17 of the United Nations Sustainable Development Goals (SDGs) across Africa and Asia. AI is often used for big data analytics, as highlighted above, and has been used throughout the pandemic for monitoring the spread of the virus, early detection and diagnosis, and assisting healthcare organisations in decision-making. AI has also been used to support drug and vaccine development.
AI as a diagnostic tool has acted as an effective triage tool and assisted hospitals in their decision-making. For example, hospitals in India have benefited from Behold.ai's AI-based chest x-ray technology to help diagnose COVID-19 cases. The use of AI-assisted chatbots has helped diagnose COVID-19 through patient consultations on digital health platforms. Ada's AI-assisted symptom checker app has three million users in LMICs and now operates in Swahili to serve patients in Tanzania. The use of AI in digital health tools continues to increase. Babyl, the largest digital health service provider in Rwanda, announced an AI-assisted medical agent that can process hundreds of millions of symptoms and infer diagnoses.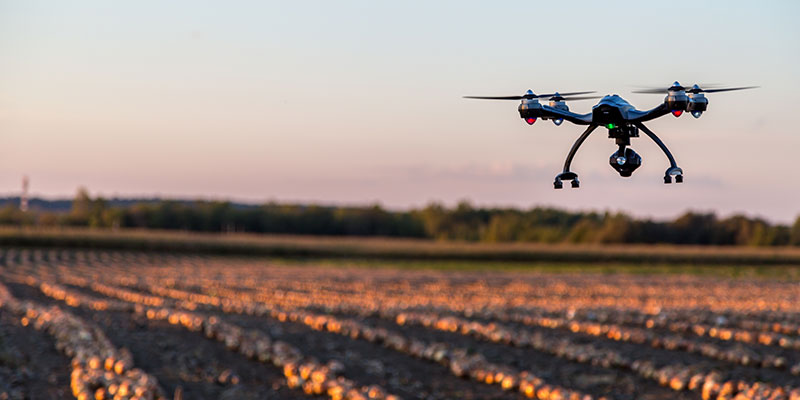 Drones for humanitarian action
Drones (Unmanned Aerial Vehicles) have continued to deliver medical supplies and COVID-19 test samples, for example by Zipline in Rwanda and Ghana and Swoop Aero in the DRC. They have proved to be effective delivery tools, particularly for last-mile delivery and rural areas. As we begin vaccinating populations, drones have been earmarked as a potential delivery tool, particularly for remote and hard to reach areas and even accommodating for vaccines that need to be kept as low as -90˚. Due to a partnership with GAVI, the vaccine alliance and UPS, Zipline is set to deliver vaccines in Ghana, Rwanda and Nigeria with end-to-end cold chain distribution capability. With GIZ, Wingcopter is working on a number of trial projects in Africa, including their Drone + Data Aid project to improve healthcare supply chains in Malawi.
The use of drones for humanitarian action extends beyond the delivery of vaccines and will continue to be used for aid delivery and monitoring and mapping humanitarian crises. UNICEF's drone corridors currently allow for a number of solutions, including to stop the spread of malaria in Malawi.
---
In this blog, we identified three key frontier technologies that will continue to have an impact in a post-COVID-19 world. As a result of continued digitalisation and the roll-out of frontier technology, we can also expect to see increased demand for policy and regulation. Rising donor engagement and private-public partnerships will keep driving innovation and technology uptake as the fourth industrial revolution continues to gather speed.
The GSMA Mobile for Development (M4D) Central Insights Unit is an initiative supported by the UK Foreign, Commonwealth & Development Office (FCDO), the GSMA and its members.