15 per cent of the world's population, live with a form of disability, 80 per cent of whom live in low- and middle-income countries (LMICs). For persons living with a disability, access to assistive technology (AT) can be life changing. Yet around 90 per cent of persons with disabilities do not have access to the assistive technologies they need. Mobile phones, and smartphones in particular, are a powerful, but cost-effective tool for persons with disabilities, as they can cluster together multiple assistive technologies in a single device, tailored to their needs.
Despite this potential, digital AT innovations are still nascent and our recent research study found that there are fewer than 100 digital AT innovations emerging from Africa and Asia. Entrepreneurs in LMICs face many challenges including a lack of funding, access to networks and poor infrastructure – and for AT innovators the challenge is even greater. To help address this, the GSMA Innovation Fund for Assistive Tech was launched in September 2020 with support from the UK Foreign, Commonwealth & Development Office (FCDO), the GSMA and its members.
Across LMICs, persons with disabilities are less likely to own a mobile or use the mobile internet. Many barriers prevent them from accessing the opportunities and ATs internet enabled phones have to offer. The Fund aims to open up opportunities for innovative start-ups and SMEs across Africa and Asia to address the key barriers preventing people with disabilities from accessing and using mobile internet. These include: access, affordability, relevance of content and services, knowledge and skills, and safety and security.
The Fund received 350 applications from start-ups and SMEs in 31 countries. After a rigorous evaluation process, four final grantees were selected by an independent panel of experts.
The four Innovation Fund for Assistive Tech grantees are:
Grantee spotlights

Approximately five per cent of the Pakistan's population have some form of hearing impairment. Access to physical sign language interpretation services is reserved for those who can afford the prohibitive costs of such services and live near available interpreters.
DeafTawk, co-founded by three persons with disabilities, launched in Pakistan in 2018 to provide an online marketplace for digital sign language interpretation services. ​
DeafTawk will use the grant funds the to expand its user base in Pakistan, while also enabling new functionality such as AI-bot enabled sign language interpretation.
---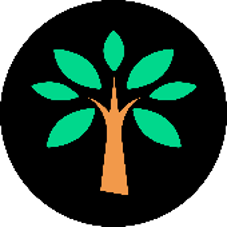 Inaccessible documents, digital media and apps pose a major challenge to people with visual impairments in India. There are very few assistive technologies to address this issue, leaving them excluded and inhibiting their full participation in academic, work and social settings.
In 2019, I-STEM's four visually impaired co-founders, developed a digital platform to provide document accessibility conversion services and accessible digital learning resources.
I-STEM will use the funds to expand and scale MobiAccess, converting its current web portal into a mobile app. The app will leverage artificial intelligence to provide accessibility conversion services for documents and visual and audio media files. I-STEM will add a feature to enhance accessibility of other mobile apps.
---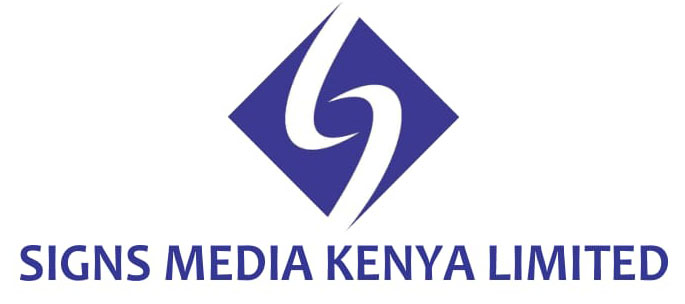 In Kenya, there are only 500 sign language interpreters serving the needs of over 260,000 people with hearing impairments. Interpreters are mainly located in urban areas and the high cost of the services make them unattainable for low income and rural populations.
Signs Media launched its Signs TV station in Kenya in 2011 that provides programming in English, Swahili and Sign Language. In its new venture, Signs Media seeks to provide increased access to affordable, on-demand sign language interpretation services.
Signs Media will use the grant funds to further develop its assistALL Android app, as well as growing its B2B and B2C customer base and pool of sign language interpreters.
---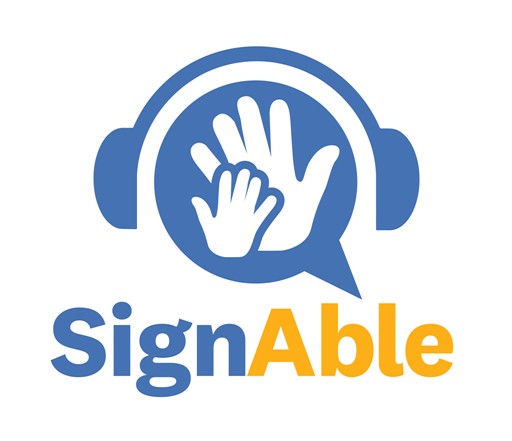 Over 4.5 million people with hearing impairments in India require on-demand Indian sign language (ISL) interpretation services. But, with only 350 certified and registered ISL interpreters in India, and the prohibitive cost of such services, there is a large demand-supply gap.
In order to make ISL interpretation services available to all who need them, SignAble Communications developed an app providing users with on-demand access to ISL interpretation services.
Within this project, SignAble Communications plans to grow its current customer base and trial new pricing and business models and extend the app functionality.
---
Over the next 18 months, GSMA will support the Fund grantees by:
Promoting partnerships with mobile operators to increase the reach of their services;
Providing technical assistance on how to reach and better serve customers with disabilities;
Sharing knowledge on approaches to addressing the barriers that keep people with disabilities digitally excluded;
Providing tools, templates and specialist advisory support or access to relevant expertise to help improve their offerings and tracking data to measure progress;
Support with scalability and sustainability planning; and
Opportunities to promote and showcase the innovative solutions.
The new grantees will help us to understand how digital innovations can boost the digital inclusion of, and ensure accessible and inclusive mobile internet enabled services for, persons with disabilities. We will learn about which business models and approaches have the greatest potential for scale and replication, commercial sustainability, and impact in Asia and Africa. Along with this, it will provide lessons and examples on the ways in which mobile is driving positive socio-economic change for persons with disabilities.
The GSMA is excited to be working with this passionate and extraordinary group of organisations, committed to ensuring the digital inclusion of persons with disabilities. Watch this space for further updates from The Innovation Fund for Assistive Tech.
---
This initiative is currently funded by the UK Foreign, Commonwealth & Development Office (FCDO), and supported by the GSMA and its members.