The Connected Society Innovation Fund for Rural Connectivity, which is funded by UK aid from the Foreign, Commonwealth and Development Office (FCDO), was set up to expand digital inclusion in rural areas through innovative technology solutions. In this blog series, we will hear from the grantees and mobile operators about the journey from application stage to providing connectivity to up to 50,000 people in rural Ghana and Uganda. Read part 1 of the series here.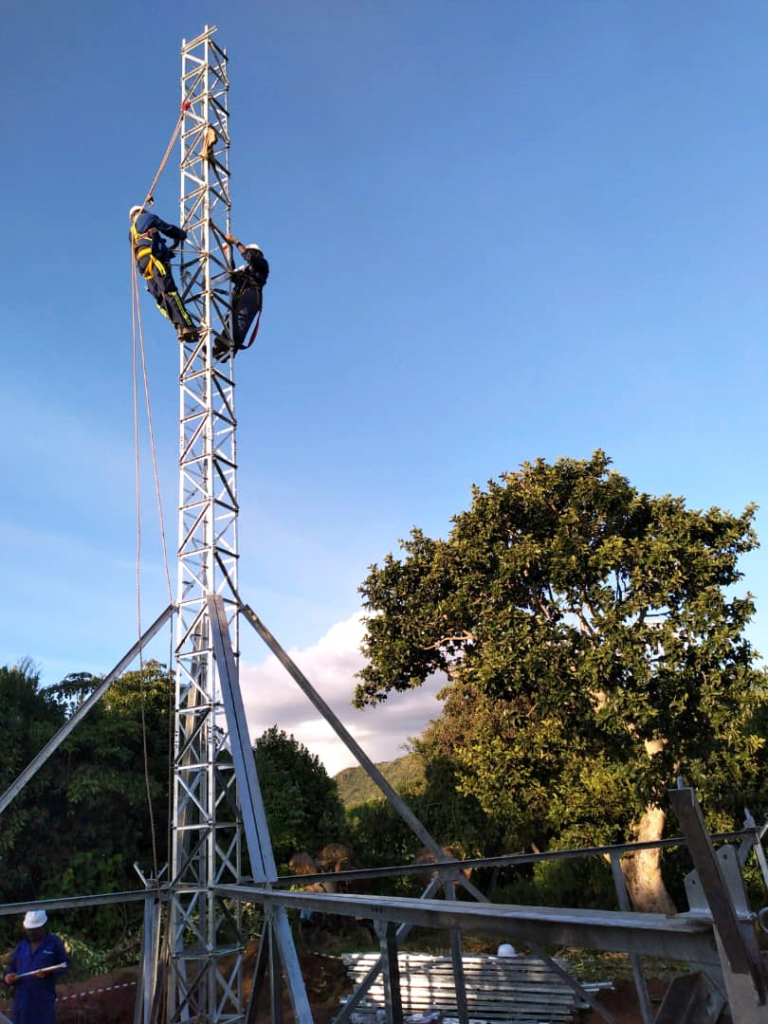 Sub-Saharan African has a network problem. Approximately a quarter of its 1.1 billion inhabitants live in communities beyond the footprint of any mobile broadband network. This makes it the largest region of unconnected people in the world, far above the Middle East and North Africa (9 per cent outside of mobile network coverage) or South Asia (6 per cent).[1] The simple fact is that the infrastructure does not exist, and it is not economical to utilise traditional towers found in urban areas, leaving these people behind in the global digital evolution. Mobile network operators (MNOs) also miss out on revenues from hundreds of millions of new customers.
To say that digital exclusion isn't fair is a gross understatement. It puts a stranglehold on health, education and financial opportunities and denies people the ability to integrate with the global community.
When London-based GSMA, the leading association of MNOs worldwide, announced its Connected Society Innovation Fund for Rural Connectivity at the end of 2018 to bring new technical solutions to this problem in a cost-effective manner, NuRAN Wireless was there to answer the call.
The Fund was managed by the GSMA and supported by the UK's Foreign, Commonwealth and Development Office to provide up to £330,000 in grants to eligible companies. The GSMA subsequently invited companies from around the world to participate in the bidding process, seeking competition between the best technologies and companies that could efficiently and reliably deliver digital inclusion solutions for select rural locations. NuRAN focused on the project brief for Ghana and the opportunity to vie for partnering with Vodafone, an operator that it had not worked with before.
David Parsons, NuRAN's VP of Solution Engineering, led the NuRAN team, assembling a comprehensive package comprised of passive and active infrastructure, including the company's rural radio access network (RAN). The solution is a low-power technology that utilises solar and optimises the transmission bandwidth over the backhaul.
"The independent judging award panel, including former CTOs and CMOs from leading regional operators, liked the innovative use of TV White space technologies to aggregate the backhaul traffic and interconnect rural sites. The backhaul traffic is carried over several sites to one single tower to optimise low height towers as there is no need for line of sight.

"We also liked that NuRAN had a holistic approach. Their proposition included not only an environmentally-friendly site deployment using only solar power, but also a strategy to educate locals on the technology, as well as the installation of a power system so people had a place to charge their phones."

Jon Vesey, Market Engagement Director of Connected Society, GSMA
The partner MNOs that validated the proposals after the panel made their selection agreed, and NuRAN was chosen as one of only two grantees to receive funding to move their project forward. By the end of 2019, contracts between NuRAN, the GSMA and Vodafone were signed to construct seven remote network sites in Ghana, four 'large' ones with a 5-kilometre radius and three 'small' ones covering under 2-kilometre radius.
Using the GSMA mobile coverage maps, the seven sites were selected in uncovered deep rural locations in Northern Ghana. These communities had no coverage and through the site deployments are estimated to provide possible connectivity for approximately 15,000 people.
Remaining nimble to overcome challenges
Solving the rural divide in Ghana is no simple task in itself, particularly in 2020, a year unlike no other where the COVID-19 pandemic was just one of several challenges the project faced. To ensure the project was a success, it took collaboration between NuRAN, Vodafone and the Ghana Investment Fund for Electronic Communications (GIFEC), a government agency mandated to provide connectivity to unserved and underserved communities. It also required the ability to quickly adapt to changing conditions to continuously move the ambitious project ahead.
"If the disruptions of the pandemic related to remote project management and supply chain interruptions weren't enough, the partners had to find different locations than what was originally planned and cope with a severe flood that lifted water levels to the bottom of the treetops.

"NuRAN also focused on local sourcing on the continent to find a Tunisian lattice steel tower provider, as well as identifying and employing local businesses where necessary when travel bans restricted outside access to the project."

Francis Létourneau, President and CEO, NuRAN Wireless
Civil engineering partnerships were also formed locally. When tower provider NASCO was restricted to travel into Ghana to build the sites on the account of COVID-19, a pivot was made to partner with Ghana-based Royal Systems to construct the sites on their behalf. Other partners include iEngineering, an international system integrator with operations in Ghana, and Solution Technologies, which remains NuRAN's local support partner.
Despite the challenges, the first site went live at the end of 2020 and now all seven sites are transmitting across the deep rural hard to reach locations. The initial uptake of mobile subscriptions has been tremendous, outpacing expectations in a location where mobile operators were not generating any revenue previously.
NuRAN, Vodafone and the GSMA will be monitoring the commercial and technical performance of all sites over the next twelve months to assess the performance of the technologies and the revenues generated. A final case study will be published to take account of these findings and seek to prove if there is a commercially sustainable model to scale such solutions in deep rural communities in the long term.
"Bridging the digital divide is a win for everyone. Most importantly, the people of rural Africa are finally getting connectivity and the opportunity they deserve. These remote sites by NuRAN also provide large MNOs with a turnkey solution to profitably serve a demographic that exceeds 1 billion people. In turn, there is a systemic benefit where business reaches across the world, adding to local and international economic growth."

Jon Vesey, Market Engagement Director of Connected Society, GSMA
> Find out more about NuRAN and the Connected Society Innovation Fund for Rural Connectivity.
---
[1] GSMA (2020), The State of Mobile Internet Connectivity Report 2020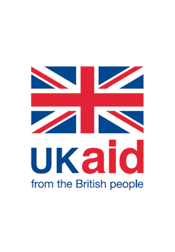 This initiative has been funded by UK aid from the UK government and is supported by the GSMA and its members. The views expressed do not necessarily reflect the UK government's official policies.