In today's world, we know that mobile internet can bring invaluable benefits to millions of people worldwide. However, women do not equally partake in this opportunity. Pakistan has one of the largest mobile gender gaps in the world – women are 38% less likely than men to use, and therefore benefit from, mobile internet. Some of the key reasons include low literacy and digital skills, and a lack of perceived relevance.
As part of their formal commitment to reach more women in Pakistan with mobile internet, Telenor Pakistan has been working to address these barriers, through their Kushaal Aangan IVR service for rural women, and the integration of the GSMA's Mobile Internet Skills Training Toolkit (MISTT) into the platform.
The GSMA interviewed Mr. Mansoor Majid, Head of Agri & M-Health, to learn more about this initiative.
Why is the digital inclusion of women an important issue for Telenor Pakistan?
To best answer this, I would like to share our CEO's vision, which drives the organisation towards achieving digital inclusion:
"Today, digital literacy and access to technology remain a key enabler for acquiring skills of the modern world to increase one's personal value, earn a living, improve lifestyles, and therefore create a generational impact – one that cannot turn into reality without the inclusion of half of our population, comprising of women. I extend my gratitude towards the GSMA for sharing a vision so close to our hearts, a vision necessary to us as a nation."

Mr. Irfan Wahab Khan, CEO, Telenor Pakistan
Tell us more about 'Khushaal Aangan' and how women benefit from this initiative?
Khushaal Aangan was launched in 2018 to empower and educate Pakistani women in rural areas by providing them with content around Health & Nutrition and Livestock & Household management. We also feature female-led interactive live shows hosting diverse subject experts. Kushaal Aangan is delivered through interactive voice response (IVR). Telenor Pakistan customers can access the content on-demand by dialling 727251 from their mobile.
How has the service recently been improved?
Initially, Kushaal Aangan was delivered free of charge to end-users; however, we were seeing strong demand for new content from our users. Monetising Kushaal Aangan allowed us to bring more accountability to our customers by improving the quality and breadth of content. To enrich the value proposition of the service, we expanded content in existing categories and added new content categories on digital skills that include the GSMA's Mobile Internet Skills Training Toolkit (MISTT) modules (including information about Facebook, WhatsApp, YouTube, Online Safety, etc.), and hygiene and wellbeing content to benefit and appeal to a larger audience. After content enrichment, the service was revamped to include a call centre for real-time connecting women with subject experts—all these changes aided in healthy uptake and successful monetisation.
How successful has Kushaal Aangan been at reaching women since the relaunch?
In just nine months since we launched the improved service on 16 August 2021, we have seen the primarily female Kushaal Aangan subscriber base grow from 0.7 million to over 1.9 million. The customer churn rate has dropped from 14% to 11%, and the monthly active user base has increased from 19% to 49%. These are indicators that the service revamp, and monetisation has been a success. Monetising of Kushaal Aangan has also positively impacted the overall revenues, giving Telenor an incremental revenue of 8% within Telenor's Mobile Agriculture portfolio. The increase in revenue supported us to reinvest in the service to improve and maintain the quality of the content while scaling up our marketing efforts.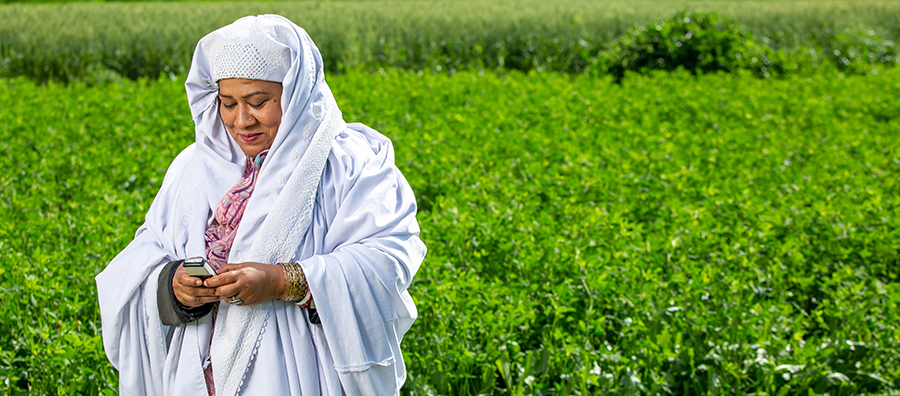 How did you market the new Kushaal Aangan service to achieve such strong subscriber growth?
After the revamp, customised promotions were sent via SMS and cross-promoted to Kushaal Watan app (a lifestyle app for the rural community of Pakistan) users to make them aware of enhancements made to Kushaal Aangan. SMSes were targeted to relevant male and female customers based on our internal analytics that segmented customers by behaviour. We also observed some uptake in the subscribers from word-of-mouth referrals following the relaunch of the improved service.
What was the key motivation behind integrating MISTT content in Kushaal Aangan and how was the content curated to make it more appealing to women?
Recent research indicates that it's becoming more common for women in Pakistan to have their own mobile phones rather than borrowing a device. However, a lack of mobile internet usage among women was observed. Bearing that in mind and the commitment Telenor signed with the GSMA to increase its female mobile data user base from 23% to 30% by 2023, we planned and introduced the MISTT content in the service. We are grateful for the GSMA's support with this. This content supports Kushaal Aangan users to familiarise themselves with the benefits of mobile internet. The content uses simplified terminology and is broken down into separate 'easy to understand' sections covering the usage and safety of different apps like Facebook, WhatsApp, YouTube, etc., to keep it relatable, easy to consume and engage the audience.
For example, instead of providing a long module about Facebook, break it up into bite-size sections like 1. What is Facebook, 2. Benefits of Facebook, 3. How to get Facebook on your mobile, and 4. How to add friends on Facebook
Any early statistics you can share on the uptake of the MISTT content, particularly by women?
We are observing a regular improvement in digital skills training content uptake since it was launched nine months ago. From the early stats, we have established that, without any deliberate promotion of this content, more than 6000 women subscribers who dialled into the service explored and listened to the GSMA MISTT content in the last 90 days. Since its launch, the digital skills content has reached more than 11000 unique subscribers. In addition to this content reaching women, 70% of our subscribers are from rural areas. With ongoing marketing efforts and the continuous increase in daily Kushaal Aangan subscribers, we expect more and more women to listen to the MISTT content.
What's next with driving digital skills training through Kushaal Aangan and how do you see women benefiting from this?
Our focus is increasing daily IVR channel users. We plan to upgrade the Kushaal Aangan service so that customers have the option to purchase Telenor data bundles while they are using it. This will enable customers to more easily adopt the internet and improve their digital skills. We'll also start a dedicated call centre with female agents for the service, including a dedicated line for digital skills-related questions. In addition, we plan to conduct live digital skills shows on the service and localise the service into regional languages to overcome the low literacy barrier and reach more women in different regions. In the future, we also plan to include Khushaal Angan in Telenor's Khushaal Watan app with the options to subscribe, video call with the agents, conduct video training, etc. The idea is to digitally equip women enough to purchase and use their own smartphones.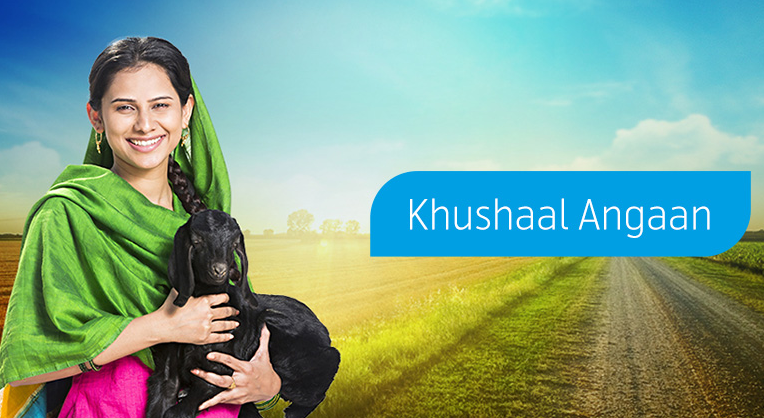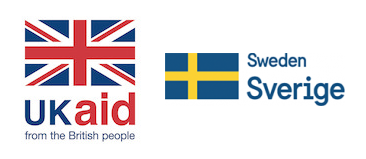 The Connected Women programme is funded by the UK Foreign, Commonwealth & Development Office (FCDO) and the Swedish International Development Cooperation Agency (SIDA), and is supported by the GSMA and its members.