Diyalo is a digital solutions provider in water, working in Nepal. The company has previously developed a suite of utility management tools which have been deployed with a range of water utilities and water service providers.
Only 52 per cent of Nepalis have access to piped water for their homes. One of the reasons for this is that, according to government data, fewer than 30 per cent of Nepal's 44,000 water schemes are fully functional. Where services fail, people often rely on tanker truck water. This water is, most times, of a much lower quality and can cost up to 40 times more than piped water, with price gouging in times of scarcity being well documented. Our work with Diyalo aims to equip utilities with new tools that will help them better manage the water and their customer relationships, ultimately leading to more reliable services for their customers.
The GSMA Innovation Fund award is for Diyalo to further develop their solutions offering through a mobile app and enterprise dashboard for urban utility providers. This will enable them to digitise ERP and CRM systems, including IoT deployments to measure network performance and leakages, and an end-customer mobile application 'Watermark'. The customer application will allow people to register complaints, mobile meter readings and make digital payments, amongst other features. The ultimate aim of the application is to improve lives by ensuring consistent water quality and supply, build a better relationship between utilities and their customers and save users time and money. The IoT deployments will help utilities identify and manage water that is lost in the network, helping to conserve water resources and reduce lost income in non-revenue water (NRW).
Diyalo is currently working with NTC (Nepal Telecom) to improve customer relationship management via a call centre hotline. They are also exploring partnerships with other MNOs in Nepal to scale these solutions to others living in low-income settings.
We caught up with Kamal Prasad Gautam, Co-Founder and CMO of Diyalo Technologies Pvt. Ltd, to discuss his expectations of how their solution will evolve in the coming years.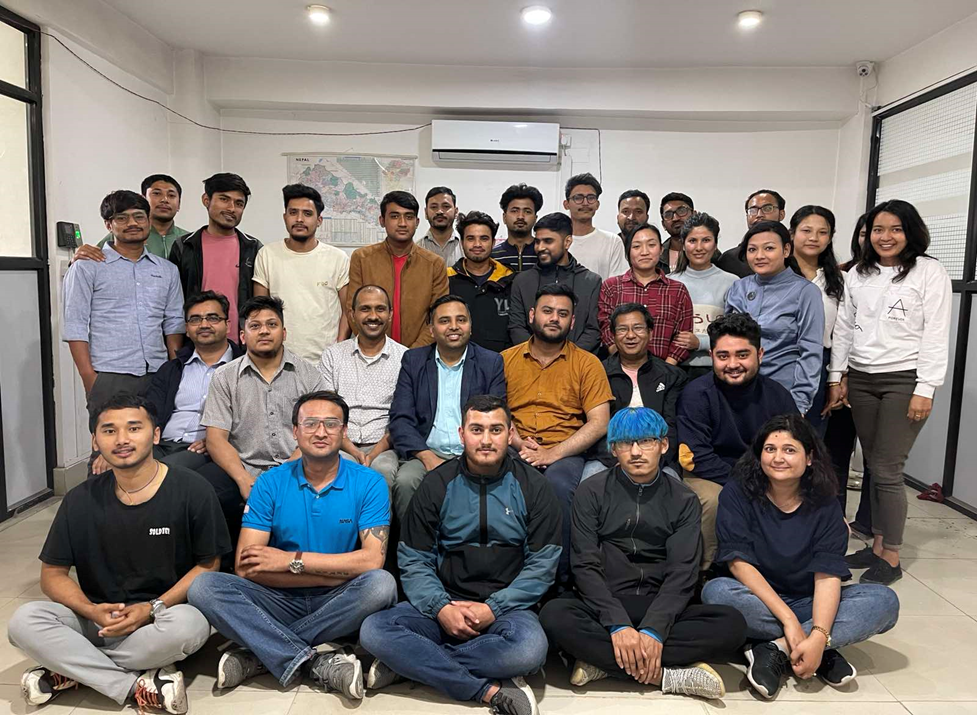 What need does your product cater to?
We work with water utilities to give them the digital tools they need to provide clean, affordable water. Water utility providers in Nepal face a wide range of problems to provide reliable, resilient, and consistent water systems. We are developing digital tools that can be used at different scales. The figure below shows the tools we offer and the new ones we are developing.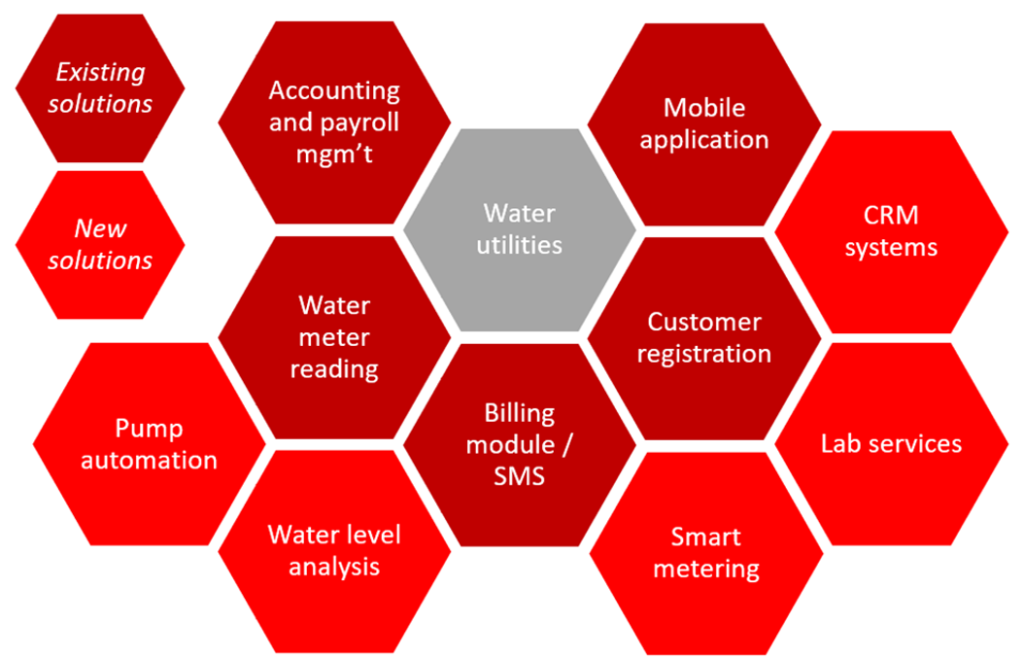 To help reduce the gaps in Nepal's water utility sectors, we recently launched our latest version of Watermark applications for water utility providers and consumers. Through this app, utilities can manage and track the distributions of NRW, update the water lab status, build customer relationship management systems, and monitor the tank capacity through IoT-based technologies. These technologies are capable of pump automation, groundwater level measurement, tank water level measurement, and water production measurement using electromagnetic flow meters. The newer version Watermark mobile-app for consumers enables easier bill payments, facilitates reporting of issues, and provides information on the water quality level, hence increasing transparency among utilities.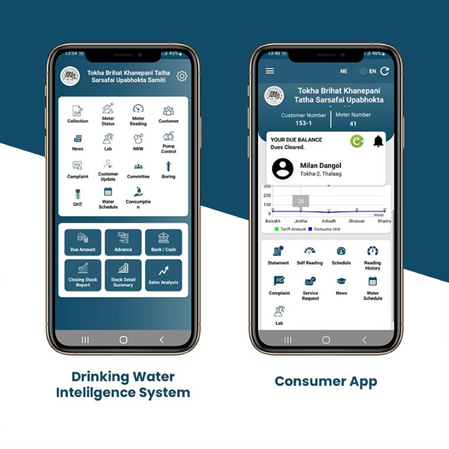 What are the challenges you expect to encounter in deploying the solution and with digital adoption?
We work with water utilities to give them the digital tools they need to provide clean, affordable water. Water utility providers in Nepal face a wide range of problems to provide reliable, resilient, and consistent water systems. We are developing digital tools that can be used at different scales. The figure below shows the tools we offer and the new ones we are developing.
We expect four major challenges:
Adaptability: Most of the organisations that provide drinking water currently use manual-based systems and it is quite difficult for them to completely shift towards an online system because of limited technology skills among the staff.
Topology: Most areas that Diyalo works in are surrounded by hills with limited access by road. In addition, the water supply system infrastructure is constructed throughout these hills where there is no proper mode of transportation.
Connectivity: As mentioned above, the site locations are hard to access which negatively impacts cellular networks at some of these sites.
Security: The remote monitoring units (RMUs), sensors and flow meters will be installed in remote locations with no officials to check on the state of the systems or protect from them from tampering or theft. We therefore need to secure all these components for the system to function properly.
The challenges can be overcome by having a robust Water IoT system design, carefully planning the installation process, and carrying out necessary steps to make sure that the system runs smoothly. For the technical challenges, we can design a system that meets the required needs of the utility provider using the initial data collected.
As the proposed IoT system depends on good cellular connectivity and internet access, the cold spots in network connectivity can be addressed via the use of a GSM modem. To tackle the problem of system security and mishandling risk, the RMUs can be used to directly verify the health and security of the system and the IoT device in use.
What are you expecting to learn through the GSMA project?
We hope to understand how the integration and development of water IoT technologies enhance water distribution systems. This will help us create and deploy state-of-the-art IoT technologies in Nepal that can be commercialised by utilities.
The solutions we are developing are equipped with a smart flow meter, borewell level and overhead tank level sensor devices that capture accurate information and transfer it to the user's dashboard in real-time. This benefits the users in massive ways by identifying the water consumption patterns and analysing the judicious use of water. Decision makers can also rely on the data shared by the sensors.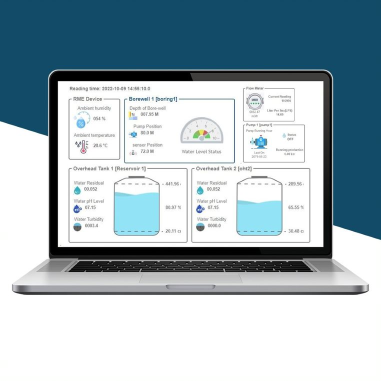 The use of our existing solution by one of our clients, Kawaswoti Small Town Water Supply and Sanitation Organisation, saw huge improvements as a result of the pilot, including:
70 per cent of households paying online;
50 per cent of customer had their grievances resolved;
Audit discrepancies reduced 95 per cent;
Water sales increased by 30 per cent; and
Water quality testing frequency increased by 20 per cent.
How do you see your business model evolving?
Currently, our main revenue stream comes from licensing fees charged to utility providers for hosting and annual maintenance, depending on the package deployed. Through the latest solution, we are not only providing digital applications to utilities and end consumers but a holistic solution that drives impact at scale. We will collaborate with government institutions on their projects to understand the water problem from a macro perspective. Thereafter, we will leverage the use cases and learnings at the utility provider level.
For the last-mile water delivery, we aim to improve the customer experience by offering a one-stop water management application. Besides making payments and recording the transaction bills, the end consumer can request information about the water source and the water health level and report a complaint to the utility provider. We believe that these tools can help solve many of Nepal's underlying water sector challenges.
What partnerships have you formed, and what partnerships do you hope to form in the near future?
As a pioneer in water tech solutions, with ten years of experience in the sector, we have partnerships with 350 clients catering to 850,000 end customers through our existing solutions.
We have collaborated with various government agencies to solve water utility issues in Nepal. One of the projects was with the Town Development Fund. Through an unformalised agreement with the Department of Drinking Water Supply and Sewerage Management of Nepal, we provided free technologies to more than 10 drinking water organisations. We have also implemented this solution with the Nepal Water Supply Corporation, which oversees 23 utilities catering to 110,000 households.
We are planning a partnership with the National Ministry to jointly pilot IoT solutions. We aim to cover 90 per cent of the market and develop a centralised reporting and monitoring system for rural and urban municipalities through our mobile devices and web-based systems. The developed systems will add value to municipalities and other regulatory bodies in reporting utility performance indicators nationally.
For the proposed solution of deploying a communication system between utilities and consumers, we have rendered a distribution service with NTC for a data sim and session initiation protocol (SIP) network, aimed at providing communication services to utility providers and end consumers.
What needs to happen to make your service scale and become sustainable?
We plan on showcasing our products and services internationally and attracting the attention of foreign investors toward the Nepalese market. Currently, the cost of integration with MNOs is high and this can be reduced by scaling up our market reach. Collaboration with international technology providers and IoT professionals will help us achieve an international standard, sustainably reaching a larger portion of the market. We are looking to fundraise for our future solution which will feature a smart water meter and a water quality monitor, connected at the site of households.
THIS INITIATIVE IS CURRENTLY FUNDED BY THE UK FOREIGN, COMMONWEALTH & DEVELOPMENT OFFICE (FCDO), AND SUPPORTED BY THE GSMA AND ITS MEMBERS.