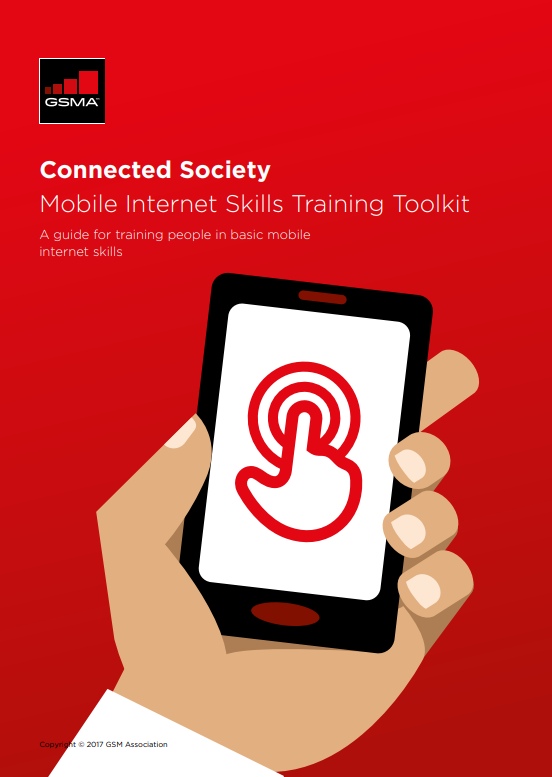 This week, the GSMA re-launched the Mobile Internet Skills Training Toolkit (MISTT) with five brand new modules: Mobile Money, Online Safety, Android, KaiOS and Accessibility Features. In this MISTT blog series, we'll deep dive into each new module in turn, highlighting the need for improving digital literacy in each specific area as well as summarising the key takeaways of each module. But first, let's take a step back and ask: Why is tackling the digital skills barrier so vital when it comes to driving digital inclusion? And how does the MISTT set out to achieve this?
The importance of addressing the 'usage gap'
Mobile internet brings a wide range of tangible benefits and impact to people's lives and to the communities they live in. It helps to promote digital inclusion and supports the delivery of essential services and key development objectives such as poverty eradication, healthcare, education, financial services and gender equality.
But over half of the world's population is still not connected to the internet which means that many people are still missing out on these life-enhancing services. While coverage is a necessary criteria, it alone cannot address the problem of digital inclusion. Although 750 million people live in areas not covered by a mobile broadband network, there are more than 3.4 billion people who live within the footprint of a network but who are not using mobile internet services.
To address this 'usage gap', the internet must be accessible, affordable, relevant and safe, and people need the skills and confidence to use it. In low- and middle-income countries, a lack of literacy and digital skills is the biggest perceived barrier to adoption among mobile users who are aware of mobile internet. The GSMA Intelligence Survey conducted in 2019 found that 34 per cent of mobile users who are aware of the internet in Africa and 33 per cent in South Asia identified digital skills as the single most important barrier to internet use.
A re-cap of the GSMA Mobile Internet Skills Training Toolkit
It is this key barrier of 'literacy and digital skills' that led the GSMA's Connected Society programme to create the GSMA Mobile Internet Skills Training Toolkit (MISTT). This toolkit is a set of resources for operators, NGOs and governments to promote basic digital literacy, to teach people to use the internet safely on their mobile, and to ensure they have the skills required for a digital future.
The MISTT is a visual, easy-to-follow curriculum that uses a 'train the trainer' approach to demonstrate the functionality and value of the internet on internet-enabled mobile phones. The toolkit consists of short lessons in a PDF format, short video tutorials as well as other formats including IVR scripts and in-store posters that can be easily adapted to local needs and languages. MISTT modules have, to date, consisted of an introductory module that covers the basics of the internet, including internet safety and costs, as well as modules on popular applications including Wikipedia, Facebook, WhatsApp, YouTube and Google. In addition to the English and French toolkits, a number of MISTT modules have also been translated into Swahili, Hindi, Bengali and Kinyarwanda.
The MISTT has already been rolled out in 21 countries in Sub-Saharan Africa, South East Asia and Latin America, resulting in more than 1 million users being trained. In Bangladesh, for example, Banglalink trained over 117,000 customers in three months, which increased both the number of customers who then started to use mobile internet and also the level of usage. Those who received the training increased their data usage by 228%, compared to an increase of only 59% for those who did not receive the training.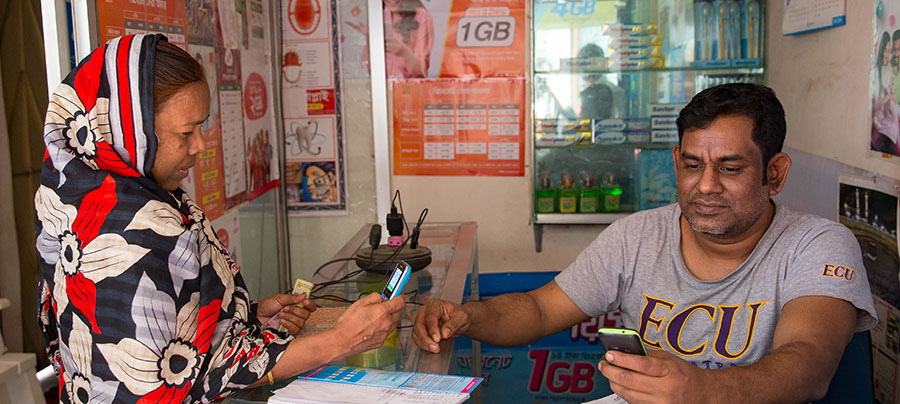 Introducing the MISTT's five new modules
This week, the GSMA re-launched the MISTT with five brand new modules: Mobile Money, Online Safety, Android, Accessibility Features and KaiOS. Before we deep dive into each module in turn throughout this blog series, let's take a quick look at what the five new modules have to offer:
Our research shows that safety and cost are significant concerns for people using mobile internet. This module aims to increase awareness of the risks of mobile internet and the issues around child protection. It will be useful for mobile operators, digital literacy NGOs (particularly those that focus on youth digital literacy), tech companies and any other organisation with an interest in teaching people about online safety.
Mobile provides users with one of the key routes to financial inclusion. This module provides trainees with a basic overview of how to use mobile money including the registration process, how to send money, how to pay a bill and the basic safety considerations. This module can be branded by any mobile operator with their own mobile money services. The module will also be useful for financial literacy NGOs or any organisation advocating for mobile money usage.
Designed in partnership with the Google product development team, this module presents a range of more 'advanced' internet services available through Android devices such as Google Assistant. It also gives trainees a more in-depth understanding of how their device can be set up, including how to create a Google account and how to change Android settings.
Around 15 per cent of people in the world have some form of disability. This module gives an introduction on how to train people with visual or hearing impairments to enable them to start using mobile as an assistive technology. The module can be used by mobile operators, technology partners or NGOs looking to bridge the disability gap.
KaiOS-enabled phones are 'smart' feature phones, enabling users to perform many actions they would be able to do on a smartphone. Designed in partnership with the KaiOS product development team, this module teaches trainees about the various features of a KaiOS phone and how to use it to perform everyday tasks.
Next steps to make the MISTT part of your digital inclusion strategy
To download the MISTT training materials please click here.
If you are interested in rolling out the MISTT with support from the GSMA Connected Society programme, or would like to hear about best practices, you can get in touch with us by emailing connectedsociety@gsma.com.
If you'd like to be the first to hear about new MISTT modules, features and publications, subscribe to the MISTT mailing list and we'll email you with important updates.