According to the World Federation of the Deaf (WFD), there are more than 70 million Deaf people worldwide and more than 80% of them live in low and middle-income countries (LMICs). The Deaf are particularly excluded because they cannot communicate with the hearing people around them who typically don't understand sign language.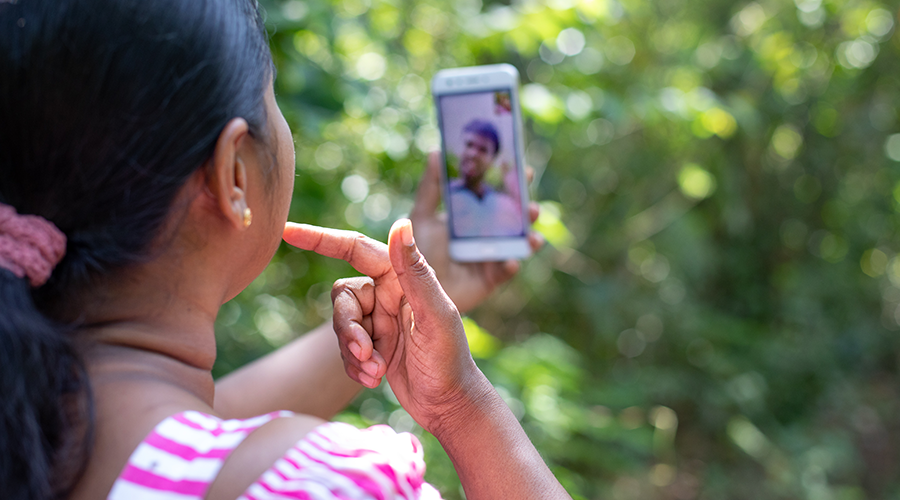 The WFD very accurately stated that giving 'access to sign language gives Deaf people access to the world' but sign language interpretation (SLI) services have historically been inaccessible and prohibitively expensive for the majority of the Deaf population in LMICs. There is a severe shortage of trained sign language interpreters to meet the demand in LMICs. For example, there are only about 250 certified sign language interpreters in India, serving a Deaf population estimated to be about 18 million people. SLIs are also primarily located in urban areas, meaning rural populations cannot access them.
With funding from the UK Foreign, Commonwealth & Development Office (FCDO), three of the GSMA Innovation Fund for Assistive Tech start-ups are providing on-demand sign language interpretation services via an app, enhancing communication and driving greater inclusion of the Deaf.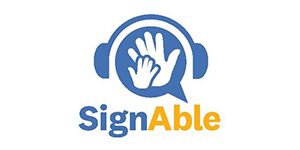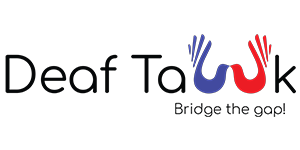 From our recent survey with users of these on-demand sign language interpretation apps we learnt that there is high demand and value gained by these users. Between 90% to 95% of Deaf users did not have alternative access to interpretation services and have largely been dependent on their hearing parents or partners to communicate with others. Over half of the users cited an improved ability to engage in conversations with hearing individuals.
Testimonials from the customers
It is a very good app for helping Deaf people and I am very grateful for it.

Male, India
I felt very good that someone at least ask about our experience. It is empowering Deaf people which is a great thing.

Female, Pakistan
I really like the app. It has helped me to communicate in different ways.

Male, Kenya
The survey also revealed some challenges that the underserved Deaf face in particular with these on-demand sign language interpretation services. These are detailed below along with a non-exhaustive list of trialed approaches by the AT start-ups and recommendations on how these can be addressed. We will be monitoring the impact of these approaches on increase uptake and usage of these services by the underserved Deaf.
Awareness: According to survey results, AT innovations were largely reaching men in urban areas. In order to improve awareness and usage of these services by women, rural and low-income populations, the AT start-ups trialed several different approaches:
Onboard women to reach Deaf women: Onboard, train and equip female ambassadors or interpreters with the right tools to be promoters and educators of Deaf female customers. For example, all three start-ups deliberately recruited female interpreters. SignAble Communications gives Deaf women the option to select the gender of their interpreter in the app while DeafTawk have trained and incentivised female agents and ambassadors to raise awareness among Deaf women. The result of these efforts to reach women and others mentioned in this blog has enabled these three start-ups to collectively deliver SLI services to over 55,000 women in less than a year.
Leverage and incentivise sign language interpreters to be ambassadors of the service. Interpreters are trusted members of the Deaf community. Signs Media Kenya Ltd. incentivised and equipped their interpreters with a poster and video to help them to promote the use of assistALL during the Kenyan national election which resulted in a 60% increase in app downloads.
Clearly communicate relevant value propositions for the underserved Deaf. Research and understand why women or rural users might find value in using these services and communicate this effectively in promotion campaigns.
Offer referral schemes paired with incentives (for example, free call minutes). These can be particularly impactful for increasing usage among female or rural users or the close-knit Deaf community at large. DeafTawk provide free interpretation minutes to existing female customers and their female ambassadors as an incentive for referring the service to other women.
Promote the service to the underserved Deaf via caregivers and family members. These individuals are often 'gatekeepers' who can limit or influence the access and usage of digital services by their Deaf family members. For example, in certain social settings, the husbands or fathers of Deaf women need to understand the benefit of these services and agree to let, and in some cases pay for their use of digital products.
Meet the underserved Deaf where they are at. Deliver on-the-ground promotion in places that women, rural and low-income users might typically frequent. DeafTawk understood that due to social and cultural norms, Pakistani Deaf women tend to spend a lot of time in their homes, so to reach them where they are, DeafTawk leveraged female ambassadors to promote the app via video calls with their Deaf female friends and family. There are also specific events for the Deaf that can be leveraged to promote the app. Leveraging Deaf peoples' associations and Deaf WhatsApp groups or e-mail chains has also proven to be an effective method for raising awareness of these apps.
Partner with Deaf Peoples' Associations who can help service providers better understand the underserved Deaf as well as promote and provide ongoing customer support to these users. SignAble Communications has partnered with a Deaf Women's Association in India and learnt that Deaf women face amplified and complex challenges when trying to make use of their service and that they need to design their service to make it easier for women to overcome these challenges.
Partner to integrate the service in essential government, mainstream and frequently used digital platforms, products, and services. For example, embedding the service into a mobile money service or eGovernment service enhances the competitive advantage of the service provider, increases exposure of the sign language interpretation app and the accessibility thereof for the Deaf.
Knowledge and Skills: The survey also revealed that the underserved Deaf typically have lower levels of digital literacy skills and tend to need more help when using these types of innovations for the first time. The AT start-ups trialed several different approaches:
Provide sufficient onboarding and continuous support throughout the user journey from becoming aware of to actively using the product. SignAble Communications tracks new users to share tutorial videos or information on how to access further help. Their customer service team calls new users to guide them through the app and its features and SignAble Communications also uses WhatsApp groups to field queries related to the app. DeafTawk provides similar support and also leverages WhatsApp groups to inform users of new features along with demo videos.
Provide free trial experiences of the interpretation video calls. Given this is a completely new way of communicating for the Deaf, SignAble Communications offer users a risk-free trial before paying for these services. Customers may need several interactions with the innovation before they realise its potential.
Work with your Deaf users to understand where they are facing challenges when using the app and make changes to the customer journey and simplify user interfaces accordingly. SignAble Communications' call centre staff reach out to dormant users as well as 'super' users to understand the reasons behind their inactivity or high usage of the app. In this way they're able to both address issues dormant customers might be experiencing, while also building 'super' user stories to share relevant use cases to inspire more active usage by dormant or 'low' users.
Affordability: Affordability is a key barrier for the underserved Deaf and persons with disabilities at large. Deaf are often unable to pay additional fees on top of their regular video call rates to communicate with the world around them. The cost for using these interpretation services needs to be reduced or eliminated as far as possible.
Through their innovations, mobile-enabled SLI start-ups are providing sign language interpretation for their customers at less than a third of the cost of in person interpretation services. But even though SLI services may be available at a lower price point due to these innovations, it's still largely unaffordable for the underserved Deaf and greater efforts are required to drive down the cost to customers. The AT start-ups are trialing several different approaches to further improve affordability for Deaf customers:
Leverage a business-to-business-to-consumer (B2B2C) approach to alleviate the cost to the end users. For example, businesses who have client-facing functions such as those in the transport, financial services, healthcare, education, retail, and telecommunications sectors can cover the cost of the service in order to ensure accessibility of their services for Deaf customers.
Leveraging government initiatives at national and local level, and across different service sectors (health and social services, education, ICT etc.), to subsidise the interpretation service is another way to eliminate or reduce the cost to end-users. In a similar fashion, government and corporate sponsorships of subscriptions for the underserved is another approach that can be explored. For example, the Independent Electoral and Boundaries Commission (IEBC) Kenya partnered with the United Nations Development Programme (UNDP) who covered the cost of the use of Signs Media Kenya Ltd.'s assistALL app during the 2022 Kenyan national election to ensure accessible communications between staff at polling stations and Deaf voters.
Adapting the cost model in a way which is beneficial for both underserved Deaf customers and the startup. E.g. pivoting to a per-minute model vs. a per-hour model (which is the normal SLI pricing model) ensures customers only pay for the time they use. DeafTawk have also provided free interpretation minutes to rural women, offsetting this cost through other sources of revenue.
Partner with operators to leverage their expertise, channels and reach to scale the service nationally at a potentially lower unit cost per user. This can allow the service to be offered at a reduced rate to customers. Having an operator subsidize the cost of the data used during the video calls through the app will further improve affordability. All three start-ups are partnering with or establishing partnerships with operators in different ways to scale these services in their markets.
Leveraging Artificial Intelligence (AI) for the SLI interpretation through avatars is an effective approach for driving down the high operating costs tied to sign language interpreter fees. Although this tech is in its infancy and the accuracy of interpretation may never reach the levels of human interpretation services, DeafTawk is trailing an avatar interpreter that can be leveraged for relevant use cases. This is likely to be an effective and affordable way to extend SLI services to all who need it as it reduces dependency on human interpreters and helps reduce DeafTawk's operating costs.
Driving awareness and uptake among the underserved Deaf (women, rural, low-income) takes deliberate effort. Unless service providers intentionally ensure their product and service design and marketing and distribution efforts are tailored to address the barriers faced by underserved Deaf, they are not naturally going to adopt these services.
---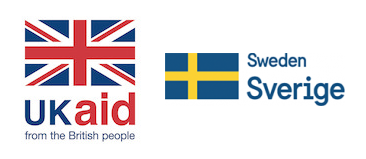 The Connected Society programme is funded by the UK Foreign, Commonwealth & Development Office (FCDO) and the Swedish International Development Cooperation Agency (SIDA), and is supported by the GSMA and its members.