This post is part of a blog series on funding provided by the UK Foreign, Commonwealth & Development Office (FCDO) that the GSMA awarded to nine previous grantees in the water, sanitation, education, health and food security sectors which enabled them to continue delivering essential services to customers following the outbreak of the COVID-19 pandemic. Here we look at the role of partnerships in helping the Ecosystem Accelerator start-ups scale their operations in the agriculture, education and health sectors.
The COVID-19 pandemic requires the public and private sectors to quickly adapt to new circumstances and support efforts to contain the spread of the virus. Against this backdrop, the importance of collaboration is clearer than ever. Insights from the funding provided by the UK Foreign, Commonwealth & Development Office (FCDO) that the GSMA awarded to nine previous grantees demonstrate the importance of partnerships to accelerate innovation as companies look to launch and scale new digital services across several industries.
Start-ups formed partnerships to add new features and services
Partnerships between start-ups and mobile operators helped to bring new features to customers. Eneza Education, which offers a subscription service for educational content to children across four countries in Sub-Saharan Africa, partnered with mobile operators to make its service more accessible to low-income groups. For example, Orange Côte d'Ivoire and MTN Côte d'Ivoire zero-rated the Eneza service, allowing learners to access educational content without using up any of their mobile data allowance. This helps Eneza to grow its user base by appealing to Orange and MTN subscribers on limited data packages. Furthermore, Eneza also collaborated with mobile operators to integrate mobile money APIs with its platform, allowing Eneza to offer users a simpler and more efficient method to pay for services.
Start-ups also collaborated with other organisations to launch new services. AgroCenta, an online platform that connects smallholder farmers to a wider online market, used the grant to create Sentinel ­- a digital advisory service that transmits health and safety information on COVID-19 to smallholder farmers. With AgroCenta's expertise in agriculture and technology, it signed an agreement with Ghana Health Nest to access health and safety information on COVID-19. AgroCenta then adapted the content to meet the needs of smallholder farmers. This meant removing unnecessary technical terms and providing information in several local languages, making the solution relevant to smallholder farmers across the different communities in which AgroCenta operates.
Partnerships also enabled start-ups to gain access to universal communication channels in order to add important capabilities to their platforms. For example, the success of Sentinel centres on the service being tailored to the needs of smallholder farmers; one way that AgroCenta achieves this is by accessing Vodafone Ghana's voice APIs to disseminate content through IVR channels to smallholder farmers. Voice is still the most popular delivery method in low- and middle-income countries (LMICs) due to the digital literacy challenges that exist, highlighting the value of the partnership. Moreover, delivering content via IVR channels allows AgroCenta to cater to users with feature phones. This is important because, despite growing smartphone penetration in Ghana, GSMA Intelligence estimates that feature phones still account for 40 per cent of mobile connections in the country.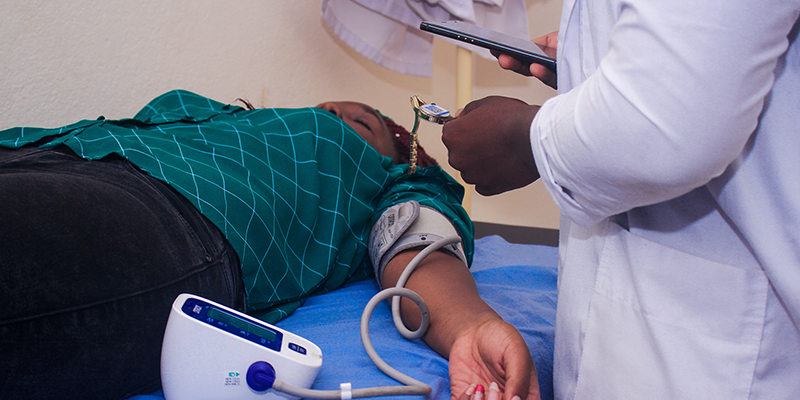 Start-ups used partnerships to drive awareness of their solutions among a wider audience
Several of the companies involved in the project were trying to reach new users during the pandemic. Partnerships with mobile operators represent a key opportunity to do this. In Benin, KEA Medicals ran SMS marketing campaigns to MTN's customer base, enabling the company to target subscribers that were most likely to be interested in its telemedicine service. By leveraging MTN's larger subscriber base, KEA Medicals could acquire new users in a cost-effective way. KEA Medicals and MTN also launched joint marketing initiatives, such as promoting KEA Medicals on MTN's podcast and social media accounts. The MTN brand is well known in Benin, which helps KEA Medicals build trust among patients that may not have tried remote healthcare solutions before.
Working closely with the government can also be a viable strategy for reaching a wider audience in sectors such as healthcare. In Benin, KEA Medicals is exploring an agreement with the Minister of Health and the Minister of Digital Economy, which would allow it to offer its telemedicine platform to the country's public hospitals. This could provide a quick way to scale the number of patients and doctors on its platform. It could also help KEA Medicals introduce new health services on its telemedicine platform, which is currently geared towards supporting COVID-19 patients. The example of KEA Medicals also highlights the value of building long-term partnerships with governments. KEA Medicals and the Ministry of Health have previously worked together to deploy a mobile-enabled (USSD and mobile apps) integrated health system that allows doctors to scan a patient's universal medical ID and access patient medical information from any hospital location across the country.
Other companies have also worked closely with governments to reach new audiences. In Pakistan, Sehat Kahani partnered with the Sindh government and the federal government to offer telemedicine services to individuals that tested positive for COVID-19. Sehat Kahani also worked with the Ministry of Narcotics Control Pakistan to launch UMANG, a telemedicine helpline for young people in Pakistan. This type of collaboration with governments can be important to build user trust when launching a new service, particularly in areas such as telemedicine, given the confidential nature and importance of interactions on these platforms.
In addition, through a partnership with the Ministry of Health and the ICT Association of Sri Lanka, oDoc has become recognised as the National Telemedicine Platform for the country. This enables oDoc to offer free consultations to support the country's COVID-19 response and ease pressure on healthcare facilities. This is particularly important for individuals that cannot access healthcare by other means, either due to affordability or travel constraints. The partnership with the government also helps oDoc bring government doctors onto its platform, enabling the telemedicine service to grow the demand and supply sides of its user base in tandem.
New partnerships can help to secure additional funding
According to Partech Partners' 2020 Africa Tech Venture Capital Report, 347 African tech start-ups raised $1.43 billion across 359 equity rounds in 2020. This represents a 44 per cent increase in deal count, but a 29 per cent decline in total funding. According to KPMG, tech investment in Asia also demonstrated resilience amid the global pandemic, with deal count and deal value rebounding quickly in the second half of 2020. Nonetheless, venture funding remains concentrated in western markets, with start-ups in the US accounting for half of the global capital raised, according to the National Venture Capital Association 2020 Yearbook.
The money provided by the UK Foreign, Commonwealth & Development Office (FCDO) that the GSMA awarded gave companies more time to develop and build their ideas and paved the way for conversations with other potential partners. For example, the GSMA introduced oDoc to the Asian Development Bank to discuss potential funding opportunities. Furthermore, AgroCenta recently secured $790,000 in pre-Series A investment from the Shell Foundation, FCDO, AV Ventures and Rabo Foundation. AgroCenta will use the funding to further develop its smallholder farmer inclusion programmes and procure crops at transparent and fair market prices to service offtake contracts.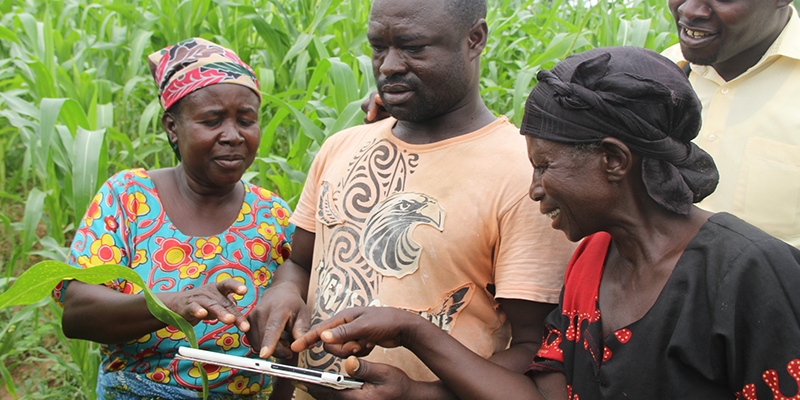 Understanding the value of partnerships
Insights from the funding provided by the UK Foreign, Commonwealth & Development Office (FCDO) that the GSMA awarded highlight how the fund helped companies to accelerate agreements with potential partners. For example, KEA Medicals noted that the grant helped to strengthen its existing partnership with the Ministry of Health, and AgroCenta said the fund accelerated its partnership with Vodafone, mNotify and Ghana Health Nest to build and scale the Sentinel platform.
While this blog has focused on the value of partnerships to start-ups, it is important to recognise that these agreements provide value to both start-ups and their partners. For example, the decision to zero-rate the Eneza service helps Orange Côte d'Ivoire and MTN Côte d'Ivoire to attract and retain new users, while MTN Benin's efforts to raise awareness of KEA Medicals' telemedicine service can help the operator to grow core revenues from customers increasing their data usage when accessing the service. Moreover, these partnerships illustrate the commitments of mobile operators to delivering sustainable solutions, which help the daily lives of their customers.
For governments, the partnerships with start-ups have played an important role in their COVID-19 response plans. Across Benin, Pakistan and Sri Lanka, the telemedicine and self-diagnosis services of the start-ups have helped to alleviate pressure on healthcare facilities and reduce community transmission of the virus. In addition, partnerships between start-ups and investors can yield long-term financial gains for both parties.
To summarise, these experiences highlight that start-ups can leverage several assets from partners, including large customer bases, well-recognised and trusted brands, and relevant payment and communication channels. The start-ups used these assets to support a range of objectives, from providing content and features for new services to launching new marketing campaigns and accessing capital. This speaks to the breadth of sectors in which the start-ups operate and their different stages of development. Overall, the experiences of the start-ups during the pandemic demonstrate the importance of identifying the right partners to laying the foundations for long-term success.
---
The Ecosystem Accelerator programme is supported by the UK Foreign, Commonwealth & Development Office (FCDO), the Australian Government, the GSMA and its members.