In September, we hosted a four-day industry convening, looking at Open APIs in the mobile money industry. Following growing industry interest in API strategies, providers can drive ecosystem development, enable third-parties to innovate on valuable services, and generate new revenue streams. The interactive event was attended by key business and technical industry stakeholders from mobile money providers, technology platform providers, and ecosystem third parties from Asia, Africa and Latin America.
Across the four days, we considered a number of topics, heard from a variety of guest speakers and had some interesting discussions. In this blog, we present some of the highlights of the event, and share key actions the GSMA is implementing to support the industry through the Mobile Money API industry initiative, following on from the event.
| | |
| --- | --- |
| Day One | How Open APIs in mobile money can help the mobile money industry and provide benefits to the wider ecosystem |
| Day Two | GSMA API Specification Refresher on latest 1.1 release of the API and developer tools |
| Day Three | Industry research exploring APIs and industry collaboration on GSMA API with mobile money business leaders |
| Day Four | Proposals for next release of the GSMA API and future roadmap and collaboration mechanisms |
Event Highlights
We welcomed and heard introductions from all participants… very excited to see this broad coalition of industry members. We started with a welcome by the head of GSMA Mobile For Development, Max Cuvellier, highlighting the benefits of connecting the industry on technology like APIs for socio-economic impact for the underserved, which is the aim of the Inclusive Tech Lab's support for this programme.
GSMA research from the State of the Industry Report on Mobile Money 2019 and Mobile Money API Industry Report shows 2019 has been a strong growth year for mobile money, two key trends being that transactions make up the majority of mobile money flows and more value is circulating in the mobile money system than exiting. Enabling third parties to integrate with mobile money services is key to driving ecosystem growth, increasing value for end users and creating new revenue streams for mobile money providers. With fading borders between financial services, we draw similar lessons from adjacent verticals, as discussed in this report. At the same time, in a growing industry, API standardisation continues to be a top priority, as highlighted in The State of API 2020 Report. The GSMA Mobile Money API Specification could be the solution to providing harmonised APIs to the industry.
Across the four days, we had valuable speaker contributions from CGAP on the value of open APIs, World Food Programme on the benefits of harmonised APIs and Airtel Africa on its API strategy. More so, we heard the accounts of adopters of the GSMA Mobile Money API from TerraPay and Africell.
Speaker highlights
Click on each speaker to read highlights from the session.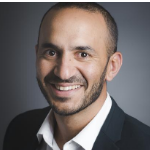 Michel Hanouch
Senior Financial Specialist, CGAP
The value of Open APIs in financial services
Open APIs can provide new opportunities for innovation in the mobile money industry and for increasing financial inclusion; these include offering advanced financial services around increasing resilience (for example in responding to the COVID crisis) and access to services such as healthcare, education and energy. As part of an open API strategy, tools such as developer sandboxes prior to on-boarding partners and simple self-service for developers can help DFS providers, ecosystem providers and users. Michel noted the importance of aligning API strategies with business priorities, as well as the benefits around standardisation, with differentiation focused around non-foundational APIs and on-boarding; for the latter challenges were not just around technology and could be supported by productising all relevant processes.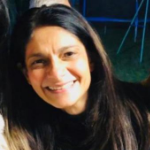 Mehtab Sumar
Head of Product Development, Beneficiary Services, Technology Division, World Food Programme
The value of APIs to in connection to financial inclusion and humanitarian assistance
WFP use APIs to deliver humanitarian assistance across the globe using their Beneficiary and Transfer Management platform SCOPE, providing food, cash and voucher assistance in 80 countries during 2020. This includes cash assistance to over 15m beneficiaries using the SCOPE platform, including over USD 50m to around 2m users via mobile money. In response to the COVID pandemic, WFP wishes to implement the GSMA API to enable rapid integration with multiple mobile money providers, providing an increased and more efficient scale up for emergency responses.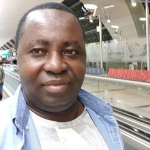 Japhet Aritho
Senior VP, Airtel Money Group
The value of APIs in the mobile money industry
On their journey from closed ecosystems to more open ones, Airtel use APIs, in particular in their COVID response to reduce the reliance on physical cash. The increased digitisation of Airtel's services in Africa includes increased P2P and enhanced e-commerce business with delivery options for goods. Currently, Airtel is building its own API gateway to provide open APIs to the ecosystem, including plans to conform to industry standards such as the GSMA API to enhance this strategy. Some of their key focus areas are around use cases which bring cash into mobile money systems and creating a plug and play approach for partners.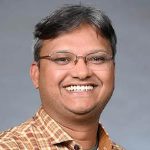 Vanburn Gomes
Director of Technology, Terrapay
The value of the GSMA API from an existing adopter
TerraPay has a large footprint reaching 2B+ bank accounts, 500M+ mobile wallets in nearly 200 countries, with services such as IMT and P2P and merchant payment solutions. Key API requirements are interoperability and flexible financial solutions based on standardisation, financial inclusion capability. TerraPay's adoption of the GSMA API had allowed them to achieve 125 partner integrations with an average one-week integration cycle. They highlighted the simplicity of the REST and JSON based GSMA API and wide coverage for mobile money use cases.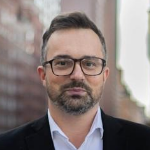 Andy Widmann
Group Director, Mobile Money, Africell
The value of the GSMA API from a new adopter
Africell is operating in four countries in Africa and is currently scaling up its mobile money service, including a re-launch of their mobile money service in Sierra Leone. Their new platform will include the GSMA Mobile Money API later this year with the aim of facilitating partner on-boarding and growing their ecosystem. Their aim is to enable a range of pan-African merchants to easily offer AfriMoney as a means of payment. Andy saw the key advantages of the GSMA Mobile Money API being that it is simple, vendor agnostic, reduces the effort in partner integrations, provides benefits in proven API design, and leverages existing developer tools and test platforms to on-board large scale of merchants.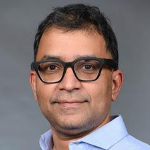 Ram Sundaram
Co-founder and Chief Operating Officer, Terrapay
The future potential for the GSMA API from an adopter perspective
TerraPay's core API to partners is based on the GSMA API, providing integrations with banks, IMT organisations, payment service providers and aggregators. Overall they process over 1B transactions per day using a mix of APIs based on the GSMA API, other financial services standards and proprietary APIs. According to Ram, there is an opportunity for the GSMA API to be the global standard for FSPs including MMPs, PSPs, Switches, PoS merchants and vendors. Many of TerraPay's partners find other standards either limiting or too complex and, by comparison easily integrated with the GSMA API. Looking ahead, to support the full payments ecosystem, new use cases are required to support interoperability between mobile money providers and other players, necessitating stakeholder involvement in collaboration.
What we're doing to advance the Mobile Money API industry
The GSMA Mobile Money API industry initiative aims to advance the industry by providing a harmonised API specification that is collaboratively defined with industry stakeholders. The event provided both a refresher session on the GSMA Mobile Money API, as well as more advanced sessions aimed at agreeing the collaboration approach to the API, proposals to support adoption and governance, and a final session focused on the technical details of moving the GSMA API forwards in these areas with feedback from the industry.
Following the event discussions, GSMA will prioritise its advancements in the following areas:
Research
The Mobile Money API Industry Report for 2019 indicated ecosystem development remains a top priority for mobile money providers with ecosystem growth supported by offering a wide range of payment API-enabled use cases. Future areas of research and engagement with service providers aiming to use such APIs will be valuable to analyse the service provider perspective on the API proposition and give recommendations on the challenges in this area.
Adoption support – Mobile Money API Compliance programme
The GSMA provides support services for API adopters. One of these proposals was an API compliance verification programme, provided as a way of enabling providers to obtain and demonstrate their compliance to the API to the market. The service will provide compliance streams for both mobile money providers and service providers, who provide GSMA Mobile Money API Spec conformant APIs as part of their platform, and the API compliance process will be published.
API approach – Use case views
Evolving the Mobile Money API specification from the current technical specification approach to an additional modular view will allow a company, as a developer or an end user, to easily see which parts of the specification are of interest to them. This modular approach also provides alignment with API compliance described above and collaboration working groups described below. The proposal indicated how use cases were mapped to the current API specification endpoints and the proposed 7 mobile money platform use cases and 3 third party platform use cases.
API roadmap
The GSMA proposed a new release of the API Specification, presenting a range of RFC proposals for the proposed 1.2 version which had been formulated from previous industry feedback and enhancements. These included RFCs for Bills, Accounts, Transactions & Quotations, Mandates and Authentication Codes and other areas. The longer-term roadmap and new scope included the W3C Web Payments API-GSMA Mobile Money API proposal and a number of proposals including new APIs and enhancements for the specification.
API collaboration
The GSMA considered the future direction of the initiative for the coming phase, including strategic priorities for enhancing specification functionality, adding new scope, and driving adoption, as well as a high level governance structure including a API Governance Board and API Working Groups. The industry agrees that dedicated working groups allows advancement of the API by bringing together different stakeholders to advance industry collaboration. The key groups proposed were for Disbursements, International Money Transfers Bill Payments, Merchant Payments, and Recurring Payments. Around Disbursements support for restricted cash payments, usage APIs and voucher support to facilitate common NGO requirements around beneficiary support were of interest. Around IMT the importance of agreeing common APIs between IMT providers and MMPs was of interest; currently the proliferation of many 100s of IMT providers with different APIs provides an integration challenge for both parties.
Collaboration mechanisms
Since the event, we have created an online community, community.mobilemoneyapi.io, which is available to all members of the mobile money ecosystem who are interested in collaborating on common APIs. We have shared the proposals which were discussed in the Open House for the mobile money industry to collaborate on the Mobile Money API Specification: API Use Case Proposals and the API Spec 1.2 RFCs. In the future we will use this space to publish beta and full releases of the API Spec and information on related programmes and working groups. By having a single intuitive space to easily exchange ideas and feedback with all industry members as well as the GSMA will make collaboration simpler than ever.