The role of privacy frameworks in building trust for digital identity services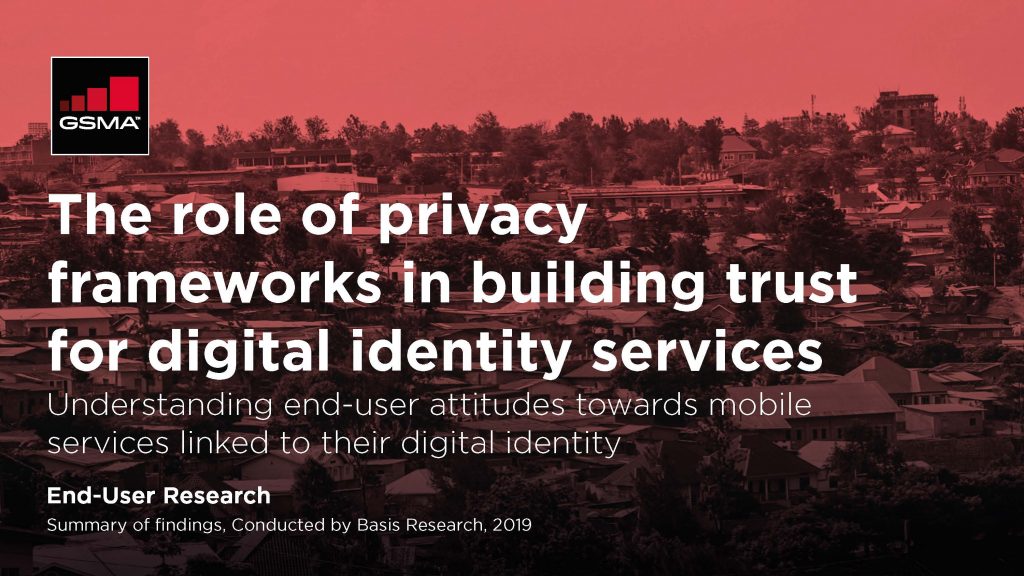 With an estimated 1 billion people worldwide who lack an official proof of identity, mainly underserved populations located across Africa and Asia, the risk of exclusion from increasingly digital economies remains high as the ability to digitally prove one's identity is typically core to most online transactions. In addition to being able to prove one's identity digitally, successful digital economies also require customers to have trust in the digital ecosystem, despite the fact that many countries around the world lack comprehensive legal privacy and data frameworks.
With this in mind, the GSMA recently conducted end-user research in Sub-Saharan Africa to explore attitudes around privacy and trust both in the presence and absence of comprehensive data protection frameworks, as well as consumers' willingness to access digital services linked to their identity details.