How 700 MHz can help Indonesia become a digital economy giant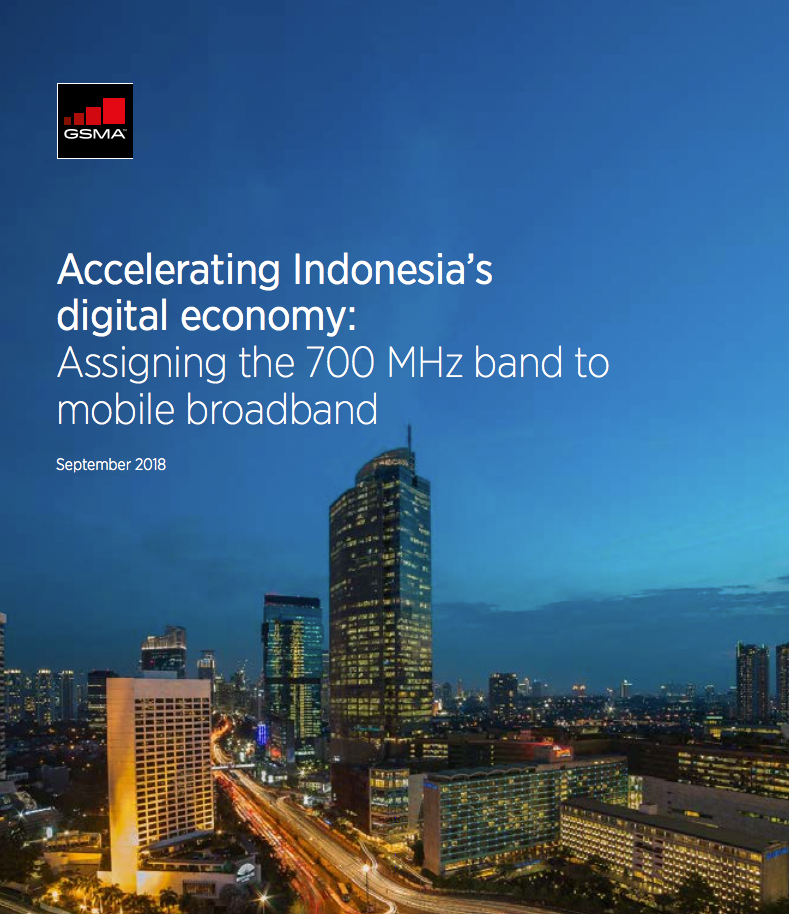 Since the start of the century, the mobile sector in Indonesia has experienced years of growth and development. But for the country to take the next step, vital spectrum must be allocated, in particular 700 MHz.
Despite the progress made, internet access remains a key barrier for citizens' full participation in the country's digital society, according to the GSMA's 'Accelerating Indonesia's digital economy' report. While 3G (at 900 MHz) has been successful in extending basic mobile broadband to the unconnected, the technology will not be able to cope with the significant traffic growth expected over the next decade.
To meet this demand, 4G take-up is beginning to increase, albeit later than some neighbouring countries. Smartphone adoption is rising in both urban and rural areas. Combined with an expanding middle class and a tech-savvy youth population, Indonesia is strongly positioned to become a digital economy powerhouse. Access to more spectrum is key for the country to realise this potential.
Allocating the 700 MHz band quickly
Today, mobile operators are predominantly using 1800 MHz spectrum for their 4G rollouts. Allocating the 700 MHz band quickly and in sufficient quantity would support their efforts to expand coverage, despite the geographical challenges, and help reduce the prevailing digital divide.
Assigning 700 MHz to mobile broadband would deliver economic benefits of $11 billion (IDR161 trillion) to the Indonesian economy over the period 2020–2030. That equals an incremental 1% of GDP, according to GSMA Intelligence.
Policymakers should also consider rules to ease network sharing. Doing this could boost high-speed mobile connectivity by lowering the costs and risks to deploying infrastructure. This is particularly important in remote or topographically challenging areas.
In addition, the appropriate tax regime needs to be in place.  So that while operators contribute a fair amount to government tax revenue, the burden does not become disproportionate. Such measures would help establish a policy environment that helps operators make the needed investments.
The related "Securing the digital dividend across the entire ASEAN" report is available here.