Turkcell and PI Works AI Use Cases in Service Assurance
Executive Summary
As part of the Future Networks Programme, Network Economics workstream, a series of case studies have been developed, exploring areas where Operators can potentially reduce their Operational Expenditure (OpEx) and Capital Expenditure (CapEx). This case study focuses on both the challenges and opportunities delivered through network automation.
Mobile operators' quest for introducing more innovative services in an agile manner while disrupting the current business models requires a major architectural transformation. Such transformation coupled with the introduction of new technologies to the network brings significant network complexities. A continuously evolving, complex, multi-vendor, multi-technology network can only be managed by using a high degree of automation that is powered by AI.
In 2016 P.I. Works have been selected by Turkcell for the deployment of its award-winning automated service assurance solution (also known as Centralized SON). This marked an important milestone in the telecom industry as Turkcell and P.I. Works have successfully completed the largest Centralized SON project worldwide in terms of the number of modules deployed, which has also been recognised with an award at the "Self-Organising Networks World" in 2017. Find out more
In 2019, Turkcell and P.I. Works took their partnership to the next level by deploying the AI-based network automation solutions to Turkcell's multi-vendor, multi-technology network. The deployments were important as they proved that the promise of AI is becoming a reality and laid the foundation of a customer-aware network. In a specific deployment, Customer Experience Management data is used to take targeted network optimization actions for specific customer segments, which enabled the delivery of tailored SLAs (Service Level Agreements) to specific customer groups.
Below are the main use cases that were showcased by Turkcell and P.I. Works.
Predictive Energy Saving
Customer-Centric Coverage and Capacity Management
Predictive Network Traffic Load Balancing
The summary of the benefits is outlined below:
3.6% reduction in power consumption of the radio network with AI-based Energy Saving solution
17% more users experienced better streaming throughput through customer-centric coverage and capacity optimisation
42% more corrective capacity actions are taken by the AI-based Load Balancing solution compared to a non-AI solution.
2.4% savings are achieved in the total Radio Access Network (RAN) CapEx through more efficient use of the existing infrastructure based on load balancing actions.
1. Introduction
Turkcell Group is a leading digital operator headquartered in Turkey, serving its customers with its unique portfolio of digital services along with voice, messaging, data and IPTV services on its mobile and fixed networks. The Turkcell Group operates in five different countries – Turkey, Ukraine, Belarus, Northern Cyprus and Germany. Its drive and innovative growth towards digital transformation have contributed greatly to an increase in customer satisfaction, revenue growth and profitability. It also has a strong commitment to digitalize its operations and transform its network architecture with the goal of becoming more customer-centric and agile.
P.I. Works were founded in 2005 with the vision of transforming the way mobile networks are managed. P.I. Works' AI-based automated network management solutions empower mobile operators to drive the evolution towards Zero-Touch Operations, thus enabling them to provide users with exceptional quality at a lower cost. Use of advanced automation techniques has been in the centre of P.I. Works' approach to mobile network planning, operations and optimisation for 2G, 3G, 4G and 5G. P.I. Works have deployed its solutions with 49 operators across 36 countries and have been leading the market on automating the 5G networks with its award-winning network automation products and value-added services. P.I. Works are also continuously investing in its automated network management capabilities to drive 5G innovations.
Turkcell Group and P.I. Works joined forces in 2016 to tackle the challenges associated with network complexity to automate the management of the LTE network. The objective of the project was to introduce a certain level of automation to Turkcell's radio network and increasingly digitalise its operations to deliver superior quality services to Turkcell's customers and drive efficiency of its network.
In 2017, P.I. Works completed the deployment of its network automation solution into Turkcell's network and implemented 35 automation functions that laid the foundation for the Zero-Touch Operations of Turkcell's 2G, 3G, and 4G networks. More than 500,000 active cells in Turkcell's multi-vendor, the multi-technology network is now being managed by approximately 220,000 daily actions. The project was awarded the "Leading Contribution to SON" award in recognition of the successful implementation of the automation solutions. The deployment was the most comprehensive of its kind and was deployed in a relatively shorter time frame than traditional methods.
In 2019, Turkcell Group and P.I. Works deployed the "AI-Based Network Automation" solutions and showcased the incremental benefits of more advanced automation in multiple use cases. The goal of these projects was not only to deliver an overall increase in quality improvements and higher quality services but also to ensure Turkcell was well positioned and well equipped to execute its 5G transformation.
Below, and elaborated further in figure 1, are the details of the use cases that stood out among many others between Turkcell Group and P.I. Works:
Predictive Energy Saving:
The solution detects and groups network sites with similar traffic patterns in a location to form clusters, predicts the traffic per cell during different hours of the day, and proactively turns off the carriers that are predicted to be idle during off-peak hours without affecting the network quality. Unlike the decentralized energy-saving solutions that work at an individual site level, P.I. Works solutions run in a centralised manner, thus ensuring the customer experience while providing new capabilities such as Macro-Small Cell orchestration and site life-cycle management.
Predictive Mobile Network Load Balancing:
The solution Analyzes the historical network data and predicts the short-term network capacity utilisation to distribute the traffic among the existing sites before any service degradation occurs.
Service-Centric Coverage Optimization:
Instead of only checking the network statistics, the solution detects the usage levels of different services in different network sites and takes necessary coverage-healing actions to increase overall service quality.
Figure 1. AI and CEM Based Network Automation Project Scope
2. Business Imperative
Turkcell's high-level objective was and still is, to drive customer experience by delivering more innovative services in an agile manner. In order to continue to achieve this objective, Turkcell has been digitalising its network operations by automating critical network functions with the most impact on cost and quality. Below are the initial key drivers given to P.I. Works from Turkcell. Executing this in a timely manner was a contributing factor to the long-term partnership that currently exists.
Customer-Centric, and Service Aware Network Management:
The network should be aware of customer behaviour and gain the ability to address service quality requirements of different customer segments to deliver a seamless experience for a wide range of consumer and enterprise services.
Infrastructure Efficiency and Cost Control:
Although Turkcell's primary focus is customer experience, operational efficiency and cost reduction are the other expected benefits of the solutions. Automated coverage management, load balancing and energy-saving solutions have a direct impact on cost reduction. The first two help operators avoid unnecessary capacity investments, whereas the energy-saving solution reduces power consumption, which in turn leads to lower energy cost.
Faster Time to Market with Agile Network Operations:
Faster introduction of new technologies through more agile network operations is important for launching new services with faster time-to-market, this will bring a competitive edge and drive revenue growth.
Ready to Support Next Generation Network Architecture:
Turkcell and P.I. Works tested the solution for automating the management of the network as well. The solution provides a more sophisticated approach to slice management that is based on the automated allocation and optimisation of network slices. With this approach, changing capacity requirements of 5G use cases can be handled more effectively and dynamically.
Centralised, Integrated Network Management:
The automated network optimisation solution can easily be integrated with all the products in the portfolio, as they are all running on the same platform. For example, having an integrated Optimization and Geolocation solution helps Turkcell to take location-aware optimisation actions.
Open Source Platform Support with OPEN API Capabilities:
The platform integrates with the common open-source platforms like ONAP and OSM to further increase and proposes OPEN API capabilities. Turkcell can develop its own automation and AI algorithms on top of this platform and benefit from the merits of other open-source initiatives based on its network strategy.
3. Solution
As a part of its digital transformation journey, one of Turkcell's key goals was to automate the entire network operations. Following a thorough assessment and proof of concepts, Turkcell decided to proceed with P.I. Works.
The solution takes the network performance and configuration management data from the OSS (Operations Support System) to create a centralised network intelligence platform. The data collected from the OSS is processed within the P.I. Works Centralized SON platform and used for generating KPIs (Key Performance Indicator) and KQIs (Key Quality Indicators). The solution differentiates itself based on its native integration to other P.I. Works products (e.g., Geolocation, Smart Network Planning, Performance Management, Alarm Management, Configuration Management) and its ability to correlate network data with other data sources (e.g., CRM, CEM, crowdsourced, third party geolocation, Core CDR, and network inventory data).
Once the platform generates the KPIs and KQIs, the real-time network monitoring starts. The solution has the capability to work in both reactive and proactive modes. It decides the operating mode based on the nature of the anomaly and the events that occur in the network. Some of the events can be predicted and the solution can take proactive actions to avoid any degradation in service quality, whereas in some other cases it works in the reactive mode. An example of such cases would be the unplanned event such as earthquakes that can't be predicted by using the historic network traffic data. In order to take more targeted actions, the AI algorithm forms clusters based on the similarities in the traffic pattern of and the relationship between the group of sites. Proactive mode of the solution relies on the AI algorithms to come up with accurate network traffic predictions and to take automated actions at a cluster level.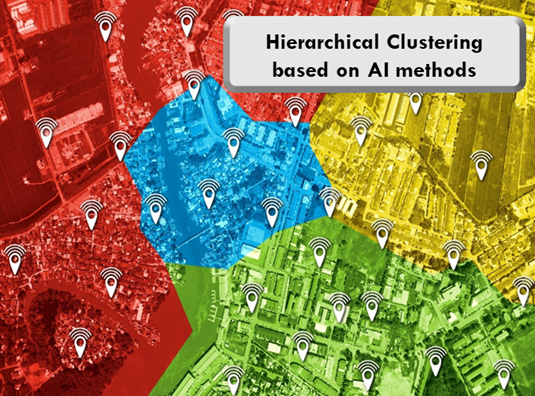 Figure 2. Sample AI-Based Network Clusters
The automated network enhancement actions include but is not limited to power adjustments, remote tilt options, neighbour additions/removals, and scrambling code setup. In some use cases, network-centric data is being correlated with customer-centric data coming from the various sources like CEM systems, crowdsourced data or geolocation systems. The correlated network insights are then used to take customer-centric network enhancement actions for delivering a superior experience.
The solution now automates nearly 40 RAN (Radio Access Network) management and optimisation use cases within Turkcell, leading to significant quality and efficiency enhancements. Some of these use cases are powered by AI capabilities which enable the solution to deliver incremental benefits for Turkcell, which is explained further in the next chapter. To advance on this, P.I. Works is deploying its Geolocation and Configuration Management solutions into Turkcell's network. An integrated Geolocation and Centralized SON solution will empower Turkcell to identify location-based customer experience and to automate customer-centric actions. The new Configuration Management solution will automatically check and configure the parameters of Radio, Transport and Core networks based on Turkcell's golden settings or reference node configurations.
P.I. Works have a strategic mandate to move its automation capabilities beyond radio network and have a dedicated R&D team that focuses on Core/Transport Network automation. It already has solutions in place with cross-domain capabilities as in the case of Configuration Management, Performance Management and Smart Network Planning. Now its objective is to transform its Centralized SON by integrating data from other domains into the decision-making process and by taking actions to change RAN parameters based on the configuration and utilisation of the transport and core networks. This way the solution can take more targeted actions with significant impact on efficiency and quality, which is expected to be a capability that is widely sought after, particularly for managing 5G networks.
4. Economic Benefits
P.I. Works' network automation solution has shown significant improvements in service quality and network efficiency, leading to higher customer satisfaction while saving time, energy and costs for Turkcell.
Below are some of the cost benefits obtained from each solution.
2.4% RAN CapEx Savings with Predictive Load Balancing:
The AI-based Load Balancing solution took 42% more corrective actions compared to a non-AI solution. The solution identified the network sites that can potentially face congestion and took proactive actions by distributing the network traffic across available sites. This resulted in a better user experience and the load balancing actions delivering 2.4% savings in the total Radio Access Network CapEx through more efficient use of the existing resources and by eliminating the need for unnecessary network capacity investments.
3.6% Reduction in Power Consumption with Predictive Energy Saving:
Traditional energy-saving solution acts in a reactive manner. The non-AI energy-saving solution has been implemented to Turkcell's network, which reduced the RAN energy costs by roughly 3%. In 2019 "the AI Enhanced" Predictive Energy Saving solution delivered an excess of 3.6% savings in energy costs equating to a total 18% improvement in comparison to the non-AI energy-saving solution as expressed below in figure 3.

Figure 3. Comparison of AI and Non-AI Energy Saving Solutions
17% Increase in Streaming Throughput with Service-Centric Coverage Optimization:
The solution detects usage levels of services by users across a group of sites/carriers. In Turkcell's case, by taking targeted network optimisation actions, the number of customers that received HD video services increased by 16%. This improvement was the result of the 17% increase in download speed in both low and high-frequency carriers, which was achieved without capacity expansions.
Figure 4 below illustrates the biggest cost intensity saving can be achieved from mobile operators with network presence in Developed High Urban region.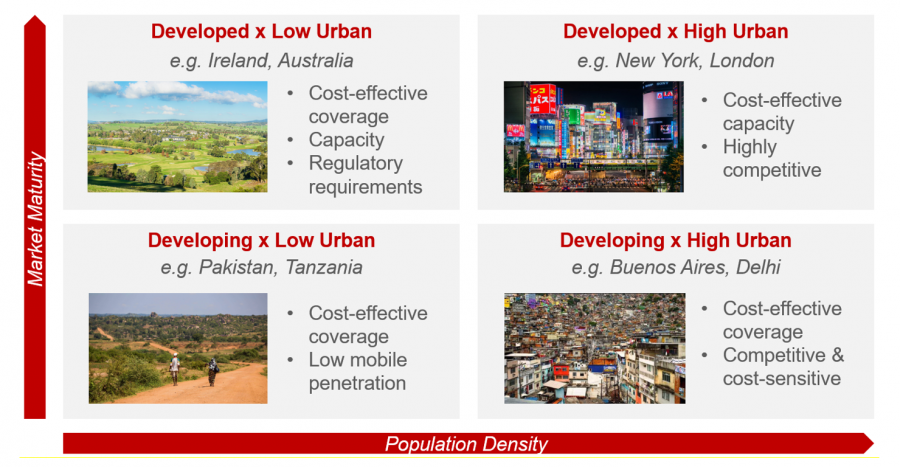 5. Implementation
P.I. Works' Network Automation solutions can easily be integrated into mobile operators' networks and its initial functions are available within the first month of implementation. P.I. Works have also adopted a process-oriented implementation approach with defined milestones. Figure 5 below shows the phases of the implementation process.
The first step is the transformation phase, which is where the operator's RAN management processes are customised. The objective is to implement the new change management procedures and standardize network policies to adapt to the requirements that derive from the automated way of doing business. Once the first phase is completed, the software installation process can commence, however in order this to happen, the OSS and the required systems should be integrated into the platform.
After the transformation phase is completed, each module is deployed into an FNI (First Node Implementation) cluster to have a controlled migration to Zero-Touch operations. Since each module is implemented first in an open-loop and then closed-loop mode, it creates a safe activation process cycle during implementation. Then the nation-wide roll-out can be realised for the modules that have the FNI activation completed.

Figure 5. Change Management and Implementation Process for Automated Network Management
P.I. Works Network Automation Portfolio has been deployed into the networks of major Tier 1 and Tier 2 operators around the world. The solutions are customisable and can be tailored to fit in operators' specific requirements. Operators can provide their golden settings as an input to the automation algorithms based on their network management strategy.
6. Challenges and Solutions
The main challenges associated with the solutions implemented was to come up with an accurate prediction, yet, anomalies in the network that are caused by unexpected events as well as the changes in the network configuration might lead to misleading network traffic forecast. Additionally, missing historical data might lead to misleading traffic forecast, which is another challenge that needs to be tackled.
Understanding the network traffic pattern by analysing sporadic historic data and making meaningful traffic forecast requires the use of a solid prediction algorithms. But this alone is not enough for accurate network prediction. The algorithm should also detect anomalies within network traffic. Anomalies that derive from unexpected events such as natural disasters should be detected immediately. When such unplanned events occur, the system switches from predictive mode to reactive mode for that time frame only. With this approach, the anomalies are treated as an exception, and any misleading traffic forecast and unnecessary network optimisation actions are avoided.
Another challenge that can occur is; dealing with the changes in the network. Networks are dynamic and continuously evolving, carriers and sites are being added or removed and parameter changes are being applied continuously. The prediction model relies on time series based on historic KPI values. The algorithm has the ability to auto-corollate such data to identify the traffic pattern and come up with a meaningful forecast. Yet, in order to handle this challenge, auto-correlation action is performed by taking the configuration changes into consideration. This is another capability of the solution that enables the accurate prediction of the network traffic.
Last but not least, the challenge related to missing historic data should be handled as well. P.I. Works solution applies the "missing data interpolation" technique to fill the gaps in the historic data, which improves the accuracy of the forecast. To summarise, the solution uses different methods to detect anomalies, unplanned network events, configuration and parameter changes and missing historic data. By taking the necessary corrective actions, the algorithm leads to high-quality forecast and optimisation actions that ensure enhanced user experience at lower cost.
7. Conclusion
Digital transformation presents unique opportunities for mobile operators to optimise their processes and achieve successful transformation. This requires a mindset shift for mobile operators as it is more than just the implementation of a new technology but a complete reengineering of the entire operations. The Network is at the core of this transformation and is considered to be the most complex element.
Mobile operators, who share a similar "Zero-Touch Operations" goal, are advised to have a full-fledged strategy that encompasses the following elements:
Redesign of the processes based on the adjustments of the network policies and departmental procedures
Alignment of the organisational structure as per the new operating model
Selection of the right automation partner with an advanced, reliable technology and future proof product roadmap
The success behind Turkcell and P.I. Works' partnership stems from their long-term vision of enabling a customer aware, zero-touch network that is built on the abovementioned elements. This requires a continuous improvement approach in all key aspects of digital transformation. Turkcell and P.I. Works will continue to automate more network management functions to drive the digital transformation of Turkcell's network and to prepare it for 5G. AI will remain an important component of the automation technology to deliver incremental cost and quality benefits in a more agile way.
Disclaimer
The GSM Association ("Association") makes no representation, warranty or undertaking (express or implied) with respect to and does not accept any responsibility for, and hereby disclaims liability for the accuracy or completeness or timeliness of the information contained in this document.
The information contained in this document may be subject to change without prior notice.