Regulatory training by policy experts
In essence, GSMA Advance is here to help raise the standard of the mobile industry's services. Therefore, it provides quality, evidence-based training courses. So, what does this mean? Firstly, they use real, up-to-date case studies from GSMA Intelligence. As well as GSMA's mobile policy positions and reports.
Chiefly aimed at mobile operators for regulatory training. Yet, they are also useful to any business in the industry. This is why they're unique:
Unrivalled access to the entire industry ecosystem

Analysis from GSMA policy experts, as our courses are written by them

Exclusive data from GSMAi
What's more, we can inform you on the best ways to work with global authorities. Since GSMA has expertise in dealing with them. After all, we've trained regulators and policymakers from 180 countries. In addition, GSMA's policy experts work closely with governments. So, the courses can help you negotiate the right results. Such as more investment and innovation.
At the present time, courses are available for groups. Through:
Online training

Live webinars

Onsite training



Our Courses
More Information
The Programme
We create training materials with our industry access, knowledge and insights. As a result, they are always relevant. Markedly, showcasing examples of global best practice. So operators can understand the effects of policies on their business. As well as regulations.
"The online learning platform, quizzes, live chat sessions and trainer were great."
Turkcell Employee
Expert Trainers
Leaders in mobile policy help to develop our courses. Then they go on to teach them. Significantly, these experts are from a range of backgrounds. Such as telecoms, law and financial services. What's more, many of them hold advanced academic qualifications. So their knowledge of practical case studies enrich the courses. Packing them with the latest information, insights and techniques.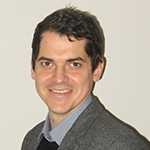 Oliver Chapman
Policy Director, Spectrum, GSMA
An expert in policy, Oliver has worked in the mobile industry for over a decade, in a range of marketing and policy roles.
Joining the GSMA in 2013, he is currently Policy Director in the GSMA's spectrum programme. His focus is on major and emerging spectrum policy issues. Specifically, 5G and IoT spectrum. Also, he has overseen research into spectrum pricing. Previously, he led the development of the GSMA's spectrum-related content. Advising on communicating policy best practice.
Before joining GSMA, Oliver worked in communications for telecom clients. Including major industry bodies, operators and vendors – with a focus on radio networks. Such as the Small Cell Forum, the Wireless Broadband Alliance, Vodafone and ZTE. As well as start-ups like Flarion, Kineto Wireless and Ubiquisys.
He has an MA in political communications, a post-graduate diploma in journalism and a BSc in information systems.
Barbara Pareglio
Technical Director & Capabilities Director, IoT Programme, GSMA
IoT expert, Barbara, has over 20 years' experience in the mobile industry.
While she's been part of the GSMA Internet of Things Programme since 2014, working on several aspects of the IoT. Such as the development of the Mobile IoT Technologies (LTE-M, NB-IoT), GSMA IoT Security Guidelines and GSMA Drone Interest Group. As well as looking at a variety of emerging technologies. In order to help the mobile industry create trusted solutions for the IoT. Like machine learning/AI and edge computing.
Before joining GSMA, Barbara worked in R&D in several areas of telecommunications. Including Intelligent Networks, IMS, Service Enabling and M2M/IoT. She also participated in, and actively contributed to, several standards.
Dr. Jyrki Penttinen
Senior Director, GSMA
Now the Senior Technology Manager at GSMA North America, Dr Jyrki Penttinen has worked on mobile telecommunications in Finland, Spain, Mexico and the USA.
Past employers include Telia Sonera, Nokia and G+D Mobile Security Americas. While he has extensive experience in research and operational activities. Such as planning, optimisation, measurements, system architectures and services.
Since 2014, his focus has been security solutions and developing industry trends. At present, he assists operator members with the adoption, design, development and deployment of GSMA specifications and programmes. Also, he has authored books on 5G and other telecommunication technologies. His latest publications are, the 5G User's Guide, 5G Simplified and 5G Explained.
Maria Sendin Valle
Antitrust Counsel, GSMA, GSMA
Her role is to provide advice and counsel to GSMA departments, on all aspects of antitrust law and policy.
Additionally, she follows antitrust policy and enforcement developments around the world. With a particular focus in Europe and the European Union Institutions.
Prior to joining GSMA in 2017, Maria worked for a Public Affairs consultancy in Brussels. There, she developed and implemented public affairs, communications and public relations campaigns. Specifically, for clients in the technology, competition and social affairs sectors. Her first job in Brussels was working for the European Commission Competition department in 2012. Before that, she was a competition and EU lawyer for an international law firm in Madrid (Spain).
Maria has a Bachelor degree in Law and Economics. As well as a Masters Degree in EU and Competition law, by Carlos III University of Madrid. She is a native Spanish speaker, fluent in English and Italian. While also having good knowledge of German and French.
Boris Wojtan
Director of Privacy, GSMA
In his role, Boris seeks to lead public debate around privacy in mobile. Chiefly, to help deliver long-term benefits for mobile users.
He brings with him a wealth of privacy experience in the areas of IT and digital. Before joining GSMA, Boris was at Accenture for nine years. There, he led the data privacy function for Europe, Africa, the Middle East and Latin America. While successfully obtaining one of the first ever approvals from EU data privacy regulators, for so-called Binding Corporate Rules.
Previously, Boris spent three years as legal adviser to the UK's Information Commissioner. As well as six years in private practice. Also, he has worked at the European Parliament and the European Commission.
Currently, he sits on the European Advisory Board for the IAPP (International Association of Privacy Professionals). In addition he holds IAPP CIPP/E and CIPM certifications, and he's a 16+ PQE solicitor.
What People Say
"The detailed explanation of IoT and regulation hindrance was very useful"

Regulatory VP, Smart Fren Telecom
"I enjoyed learning about the benefits of 5G. Including enhanced MBB, low latency and massive IoT"


Regulatory Employee, Smart Fren Telecom