Breaking Barriers
How we can close the Usage Gap
More than 3.5 billion people – 43% of the world's population – remain unconnected to online services globally. But only 5% live in areas not covered by a mobile broadband network.
Of the unconnected, 88% have access to mobile broadband but face other barriers that are preventing them from making use of digital services.
This is the Usage Gap. And it currently affects 3.1 billion people globally.
Breaking barriers
The GSMA's State of Mobile Internet Connectivity Report identifies and outlines five key barriers preventing people with mobile broadband coverage from connecting to it and getting online.
These are:
Affordability
Digital literacy and skills
Lack of relevant content or services
Online safety
Accessibility
Together, the barriers have created a Usage Gap which is preventing individuals from being able to access critical digital services such as healthcare, education, ecommerce, financial services, and income-generating opportunities. It's time for this to change.
Taking action
The GSMA is calling upon all stakeholders to commit to breaking these barriers and closing the Usage Gap.
This starts with global commitments to addressing handset affordability, one of the most significant barriers people globally face in making use of available connectivity.
The whole industry ecosystem – GSMA members, partners, regulators and policymakers – needs to work collaboratively to find solutions to millions of people worldwide being priced out of internet-ready devices.
These solutions can range from exploring and enabling solutions to the high cost of handsets, from reducing taxation on manufacturers, to improving microfinancing solutions in more challenging regions.
Collaborative action by all stakeholders is needed to break all the barriers and address the Usage Gap, accelerate digital inclusion and ensure we are not leaving anyone behind in an increasingly connected world.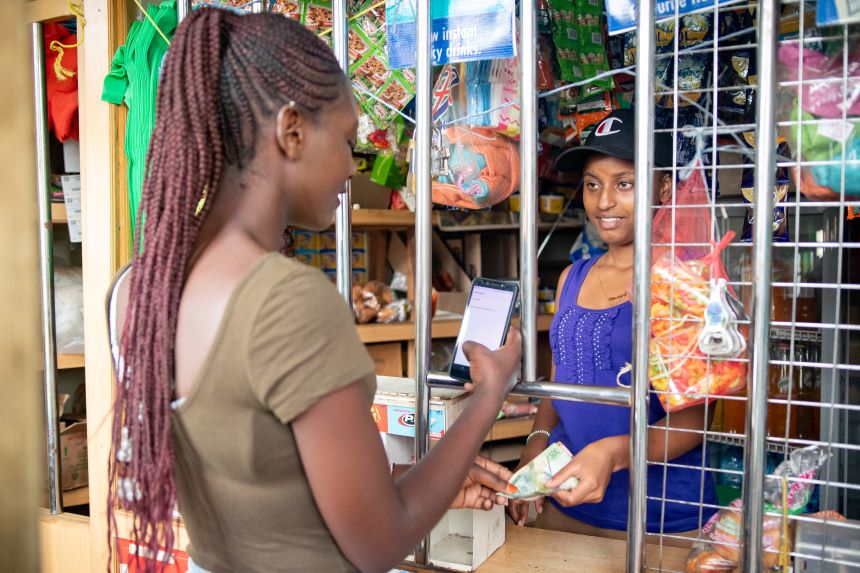 Why this matters
Mobile is the primary – and in some cases only – way people access the internet, particularly in low- and middle-income countries.
By not having access to the internet, the unconnected – who are more likely to be poorer, less educated, rural, women and people with disabilities – are less able to cope with the continuing economic and social disruptions caused by the COVID-19 pandemic, climate change, rising energy prices and the cost-of-living crisis.
The Usage Gap is the most pressing challenge to achieving digital inclusion globally as it impacts 3.1 billion people. This is equivalent to the entire populations of China, India, USA and Spain combined being unable to benefit from their access to mobile broadband networks. It is a global issue, but disproportionately affects the world's lowest-income countries.
Founding partners
The GSMA works with partners to address the usage gap, including through its Connected Society and Connected Women programmes. The Connected Society Programme is currently funded by the UK Foreign, Commonwealth & Development Office (FCDO) and the Swedish International Development Cooperation Agency (SIDA) and is supported by the GSMA and its members.