Executive Summary
As part of the Future Networks Programme, Network Economics workstream, a series of case studies have been developed, exploring areas where Operators can potentially reduce their Operational Expenditure (OPEX) and Capital Expenditure (CAPEX). This case study focuses on the deployment of Intelligent Energy Saver from Elisa Automate by Elisa, the leading mobile network operator in Finland.
The case study describes the role of Intelligent Energy Saver (IES) in unlocking energy consumption savings delivered through efficient RAN management. IES provides accurate measurement of energy consumption, for each base station element and across the entire network, allowing more effective management of the activity. This enables cells to be switched off and restored to service, according to the real needs of each site. It generates significant savings in energy costs – up to 14%, above and beyond existing, static techniques – with no negative impact on subscriber experience. Not only does this save considerable costs, but it also reduces the overall carbon footprint and contributes to sustainability goals. IES has already saved Elisa 3600 tonnes of CO2, 14% of total RAN emissions to date.
1. Introduction
Founded in 2017 Elisa Automate offers solutions and services that enable operators to automate network management and operations. These solutions can dramatically improve service quality and operator cost efficiency. With Elisa Automate solutions, network activities can be fully automated, allowing experts to focus on more value-creating development tasks.
Elisa Automate has evolved from Elisa, the leading mobile operator in Finland. When Elisa launched unlimited mobile data packages in 2007, its CEO sought to do so without increasing OPEX and CAPEX levels. The executive team quickly recognised three challenges that would need to be addressed in order to meet these goals – managing data growth, maintaining consistent quality, and operating an increasingly complex network environment.
Recognising that automation provided a solution for many of these challenges, Elisa set the goal of achieving a completely automated network. This has required a number of initiatives spanning key target areas, one of which is focused on optimisation. The optimisation efforts are dedicated to OPEX cost reduction through automation.
According to Sami Rajamäki, VP Network Services for Elisa; "Network automation has for many years proven great value for us in Elisa. I believe AI and machine learning have the potential to improve our networks even further. Using machine learning to handle mobile energy savings has so far proven very successful. It is something that would also make sense in other areas of network operations."
As a result of this optimisation automation programme, Elisa has been able to address energy consumption and its overall carbon footprint. Elisa was also able to set new emissions targets at the start of 2018 and was the first Finnish telecom operator to join the Science Based Targets initiative, which companies can use to demonstrate that they are committed to the goals of the Paris Agreement on carbon emissions.
Elisa Automate delivers innovations in optimisation and automation to operators globally. These enable them to tune network performance to more closely match consumption demands, without impacting the customer experience. Utilising machine learning technologies, Elisa Automate brings advanced predictive analytics and preventive maintenance to the networks. Leading the way in efficiency, Elisa Automate solutions ensure that operators obtain maximum benefit from their networks and investments.
Read more at:www.elisaautomate.com
2. Business Imperative
It is widely understood that energy consumption is a major cost to the mobile industry. For example, the GSMA has reported that energy consumption typically "constitutes 20–40% of network OPEX" (GSMA Future Networks – Energy Efficiency: An Overview). These costs are not evenly distributed: the Radio Access Network (RAN) is the single largest contributor, consuming nearly 60% of the total[1]. This problem is of growing importance because 5G networks require massively more cell sites, dramatically increasing energy consumption costs. Operators urgently need to find ways in which to contain and reduce these costs to ensure return on future investments while meeting coverage commitments and obligations.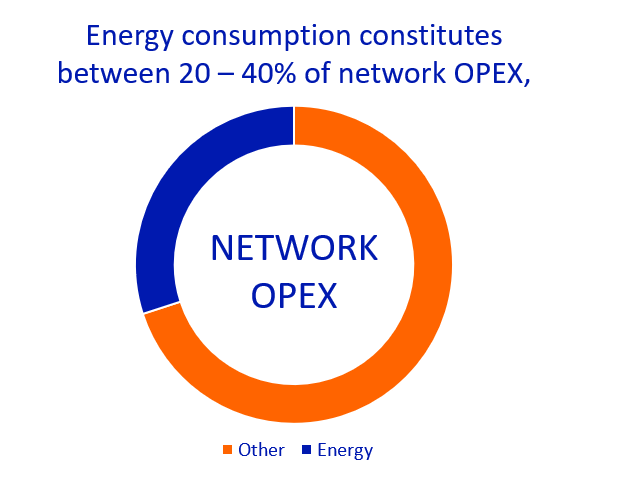 Figure 1: Network energy consumption OPEX
This is not only a drain on operator budgets, but it also has a wider impact. Globally, GSMA estimates that the telecoms industry consumes 2–3% of energy. As a result, reducing energy consumption has become a pressing issue for both individual operators and for the industry. The mobile industry must play its role in reducing consumption and transition to a more sustainable model. More efficient management of energy consumption in cells is thus essential.
Elisa Automate Intelligent Energy Saver (IES) is a unique, proven solution that helps operators to address these issues. It offers a novel way to effectively manage power cycles – reducing energy consumption. Elisa Automate believes that no cell should consume resources when not in use. By utilising advanced Artificial Intelligence (AI) and Machine Learning (ML), IES can predict which cells, and which elements of the cell, should or should not be turned off. Such predictions are not possible without these techniques.
Not only does this deliver tangible and easily recognisable benefits, but there is also no negative impact on customer experience. Users are able to enjoy a seamless, consistent experience, while power is managed more efficiently and more effectively. IES works across all vendors and technologies and provides an elegant solution to a problem of growing importance.
In this example, IES enabled Elisa to reduce energy costs by an additional 14%, boosting profitability and controlling OPEX, while also reducing carbon emissions and helping meet sustainability goals. This saving has been achieved in addition to existing static techniques, and led to savings of 3600 tonnes of CO2, 14% of Elisa's total RAN emissions.
3. 'Operator' and the Solution
Intelligent Energy Saver (IES) has been deployed by Elisa Automate in Elisa, the leading mobile network operator in Finland, with more than 6 million subscriptions. It automates energy management in the RAN, based on rich and innovative ML techniques.
Many RAN solutions are equipped with native energy management capabilities. However, these are typically set to default parameters and lack the capability to vary consumption on a per-site basis. They are insufficient to target significant reductions in energy consumption and hence to reduce costs and improve carbon footprints. With 5G demanding a massively increased density of RAN sites and yet more power, current energy-saving solutions are no longer fit for purpose.
IES solves this problem by allowing every RAN site to be optimised individually. It is enabled by active ML, making the solution one of the first to deliver on the promise of new AI/ML capabilities. There are a number of unique elements to the solution.
First, data regarding session activity is collected using standard OSS output from each base station element. This data set is analysed, and an ML algorithm defines new intelligent cyclic power shutdown schedules, based on a number of different criteria. In turn, this generates a new energy management plan for the entire footprint, as well as for individual cells. This plan is then pushed to the OSS so that it can be applied to each cell. Data collection is continuous, and the algorithm further optimises power settings by delivering automated updates. These are generated by the AI-enabled ML algorithms, which are applied to additional data collected from each site. As a result, power management cycles can be dynamically tuned based on evolving network data.
Second, the solution is multi-vendor, which means that it can be deployed in any network and with any mix of RAN vendors.
Third, the IES can identify and differentiate between areas, so the operator can override the energy settings if other factors, such as anticipated new consumption, need to be considered. This might arise from a planned event which could change the normal operational profile – for example, a music festival in an otherwise remote or normally sparsely populated location. Operators retain full control and have the final decision regarding the implemented schedules.
Figure 2: Intelligent energy-saving process
Finally, user experience is paramount. If capacity is unavailable due to a power regime that incorrectly balances power supply to demand, users will suffer negative experiences. However, because IES builds consumption policies based on an analysis of observed user demand, the resulting management schedules are tuned to real behaviour. This ensures there is no negative impact and that sufficient power is always available to satisfy user needs, even when unexpected surges occur based on abnormal activity.
IES is an entirely software-based solution, so it can easily be deployed and managed in cloud or on-premises. Initial training and data collection can take a matter of minutes, depending on the availability of source inputs. The initial data set should cover a period of two or more weeks, with periodic update cycles being configured and optimised to match predicted and actual consumption patterns.
4. Economic Benefits
Elisa Intelligent Energy Saver is proven to reduce energy consumption costs by 14%, over and above existing techniques, at scale and in the live Elisa network. This represents considerable OPEX savings and delivers positive Total Cost of Ownership (TCO).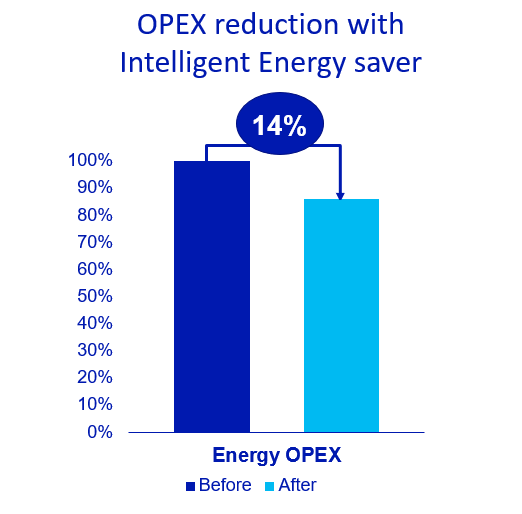 Figure 3: OPEX reduction with Intelligent Energy Saver
Each cell site has a lifetime value that includes both capital and operating costs. To ensure profitability and thus to justify investments, operators must ensure that there is a positive TCO in each location covered by the RAN. Reducing the overall energy budget makes a key contribution to the reduction of total investment costs for operators. In turn, this directly drives down the overall cost of mobile deployment. When aggregated across the industry, this could amount to savings of many billions throughout the lifecycle of deployed and new networks.
In addition to direct cost savings from power and energy budgets, there are other, indirect benefits. The carbon footprint is an indirect externality that many across the industry are seeking to internalise – or at least, account for through carbon-reduction programmes. By reducing energy consumption, Elisa Automate can also enable operators to reduce their carbon footprint and more accurately, calculate carbon savings, contributing to wider sustainability goals.
The ROI for each operator depends on the size and extent of its network footprint. However, as the RAN is typically a significant contributor to overall costs, and given that energy is a significant operational expense, ROI can easily be demonstrated because consumption inefficiencies can rapidly be eliminated.
Furthermore, in addition to all of the benefits mentioned above, by using GSMA's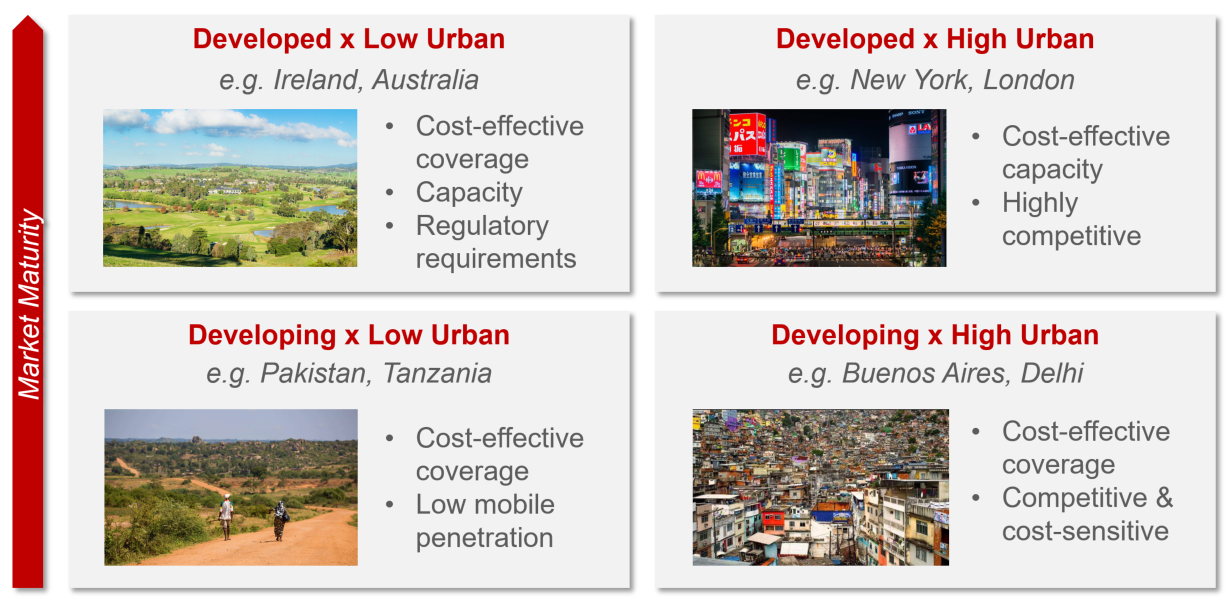 Figure 4. Cost intensity savings per geographical region (Source: GSMA)
5. Implementing the Solution
IES is typically implemented in a short number of weeks, taking into account training periods and activation of the software, and collection of OSS data from all base station sources. It is fully compatible with existing infrastructure and has no vendor dependencies since new OSS data formats can easily be accommodated.
IES can be deployed in the cloud, in the operator's cloud, or on-premises. While data collection can take some time, deployment can be achieved within days, allowing benefits to be accrued from the outset. These savings are measured and tracked, showing all improvements obtained.
The solution is not restricted to specific geographical markets, because the RAN is the fundamental element of all mobile-cellular networks. As such, any 3GPP-compliant cellular network is a candidate for energy consumption optimisation.
IES is live and deployed across the Elisa network, covering the entirety of the installed RAN footprint. It has already generated significant savings, reducing energy consumption by an additional 14%, over and above default and existing techniques.
6. Challenges/Lessons learned
The most important challenge is to ensure that maximum savings can be obtained while ensuring that there is no service disruption as a result of the new energy-saving schedules. IES causes no service disruption or negative experience for subscribers, irrespective of when and where services are accessed. It also allows seamless service delivery from the perspective of the operator.
Another challenge for the installation and deployment phase is to ensure that sufficient data is available. This does not need to be comprehensive, as marginal benefits can be obtained regardless. However, a threshold needs to be passed, such that data is available across the network and for each RAN site. Deployment typically begins in a selected location and is gradually expanded to cover the entire network, as data is collected. Such a graceful approach enables seamless launch and activation so that all expected benefits can be obtained.
Data quality also needs to be assured at the outset, so that the first iteration of energy-saving schedules can easily be generated. However, as the long-term success and benefits depend on AI and ML for the processing of new data, any inaccuracies and data quality flaws will be eliminated in operation, because new and updated data is regularly collected and processed, allowing quality issues to be overcome.
A further and critical lesson is that traffic profiles at different locations can vary considerably. Static, one-size-fits-all energy-saving solutions are not sufficient to achieve savings of the necessary magnitude across the whole network. ML is an essential element to enable localisation and optimisation, and to secure the potential benefits.
7. Conclusion
With energy consumption a major contributor to operator costs and with the growing concern regarding their overall carbon footprint, reducing costs and environmental impact have become pressing issues for operators. IES helps them to address both. It will play an increasingly important role in the context of the massively increased cellular footprint required by 5G.
IES reduces the cost of networks while optimising performance and without impacting user experience. It reduces overall energy consumption and positively impacts TCO and investment calculations while saving operational costs. As Sami Rajamäki, VP Network Services for Elisa notes; "Mobile network energy efficiency is an area that has great potential for improvements. Energy-saving has been important for us as it shows clear promise for OPEX savings."
With respect to operators, IES reduces costs in current networks, reduces future investment risk and lowers carbon emissions, helping to build sustainability credentials and to promote greener mobile networks. Because IES works across technologies and partner solutions, it can be deployed with no impact on the network and no dependency on any particular vendor's solution. This ensures interoperability and ease of deployment, both for existing and future infrastructure.
The next phase of activity will see the same data used to help optimise planning and to refine network capacity investments. This will help operators manage and plan future costs more effectively, as they will direct expenditure to where it is most needed, based on analysis and deep understanding of user demands.
Finally, IES helps the ecosystem address a clear and well-recognised problem that is of growing importance to society at large. By reducing costs that have a negative environmental impact, IES helps the global mobile ecosystem, contributing to sustainability goals, while assisting wider efforts to address total energy consumption demands. This has generated significant reductions in CO2, emissions.
For more information on Elisa Automate's Intelligent Energy Saver (IES) solution, please click here.
[1]https://www.researchgate.net/publication/276140368_Energy-Efficient_Base-Stations_Sleep-Mode_Techniques_in_Green_Cellular_Networks_A_Survey