Our Team
Headquartered in Buenos Aires, Argentina, the GSMA Latin America team is focused on managing and delivering the priorities defined by its members through GSMA governance bodies, as well as coordinating working groups and events. The team is also responsible for representing the GSMA's views and initiatives at regional institution meetings and events.
The GSMA is a global organisation unifying the mobile ecosystem to discover, develop and deliver innovation foundational to positive business environments and societal change. Our vision is to unlock the full power of connectivity so that people, industry, and society thrive. Representing mobile operators and organisations across the mobile ecosystem and adjacent industries, the GSMA delivers for its members across three broad pillars: Industry Services and Solutions, Connectivity for Good, and Outreach.
Connectivity for Good engages members, governments and civil society, to advance positive policy and spectrum outcomes, facilitate digital innovation to reduce inequalities in our world, and tackle todays' biggest societal challenges such as digital inclusion, climate change and sustainability.
Industry Services and Solutions underpins the technology and interoperability that make mobile work. Via our projects, working groups and promotional activities we facilitate the industry's focus on areas such as 5G, Mobile IoT, fraud and security. And our technical services offer tools, data and resources data, resources and tools to enable even more efficient and robust mobile experiences for users.
Outreach provides the world's largest platform, convening and informing the mobile ecosystem, at MWC Barcelona, Shanghai, Los Angeles and the M360 series, and through Mobile World Live and GSMA Intelligence with breaking news, insights and expert analysis.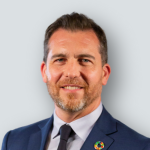 Lucas Gallitto
Head of Latin America
Lucas is the Head of Latin America for the GSMA, leading a highly experienced cross-functional team to advance the impact, growth, and sustainability of digital economies by collaboration between the mobile industry, policymakers, technology ecosystem and international organizations.
He is a telecommunications executive with over 15 years of commercial, operational, regulatory and external affairs experience working for multinational companies in the digital ecosystem.
He leads the advocacy initiatives, contributing with new ideas and analysis to the regional policy dialogue at a time when emerging digital technologies and widespread broadband connectivity are reshaping society and the economy. His areas of responsibility include securing critical spectrum resources for mobile, promoting best practices in matters such as regulation, taxation, security and privacy, as well as fostering digital empowerment for citizens.
Lucas holds a Master in Business Administration (MBA) and has a degree in Telecommunications Engineering.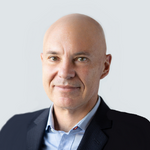 Alejandro Adamowicz
Technology & Strategic Engagement Director
Alejandro is committed to promoting the adoption of new technologies and creating new digital services for Latin America through direct work with more than 60 GSMA member operators. It is also in charge of Strategic Relationship activities with the companies in the digital ecosystem that make up the value chain, including the coordination of Interest Groups, identifying the most relevant content and trends that shape industry events and representing the GSMA in the media and discussion tables throughout the region.
His areas of expertise are the development of technology businesses and the formulation of strategies in ICT, and he has extensive experience and trajectory in the telecommunications sector. Before joining the GSMA, Alejandro held various managerial roles in the Telefónica Group as Director of Marketing, CEO of Terra Argentina, Director of Digital Content at Telefe and VP of Wholesale Business, Regulation and Strategy for Argentina as a member of the Executive Committee for ten years. He previously worked at NEC and various technology and service companies.
He is an Electronics Engineer from the National Technological University and has a Master's in Business Administration from the CEMA University. In addition, he has postgraduate studies in Marketing from the University of California.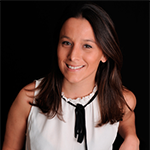 Lucrecia Corvalan
Director Public Policy
Lucrecia currently serves as Director Public Policy, Latin America, at GSMA. She is focused on regulatory initiatives throughout the region on digital inclusion, regulatory modernization, taxation, competition policy, digital agendas for new governments, among other topics. She leads the regulatory working group for Latin America, with nearly 200 mobile operator members from 18 Latin American countries.
Lucrecia has more than 15 years of experience in public policies both in public and private spheres. Lucrecia holds a degree in Political Science and International Relations, a Master's Degree in International Studies and is trained in internet and ICT law, telecommunications regulation, smart cities and future technologies.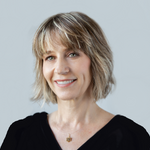 Paula Ferrari
Director Corporate Communications & Advocacy Marketing, Americas
As Corporate Communications & Advocacy Marketing Director, Paula leads overall communication activities supporting the organization's advocacy mission and strategic goals in Latin America, the Caribbean and North America.
Paula joined the GSMA in 2014 to establish the 'We Care' industry reputation campaign bringing together the mobile industry and Latin American governments to advance the UN Sustainable Development Goals and drive digital inclusion across the region. She strongly advocates for digital inclusion, gender equality and diversity, leading to a better and sustainable future. In 2019 she represented the GSMA as Topic Chair for Digital Inclusion within the W20 (Women 20) group, which advises the G20 member states.
Recognitions in her career include an EIKON award for excellence in Corporate Communication, the UPWARD award given to women committed to gender equality, and recognition from the Organization of American States (OAS) and the Women Economic Forum for the implementation of the GSMA Tech4Girls initiative in Latin America.
Before joining the GSMA, Paula held progressive communications and marketing positions in companies such as British Telecom (formerly known in Argentina as Comsat Lockheed Martin), Pamar Jacques Whitford, Reader's Digest, and ProMéxico, the Mexican Federal Government agency responsible for attracting foreign investment. Paula holds a BA in Public Relations and post-graduate studies in marketing communications, political marketing, digital businesses and digital transformation.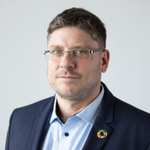 Nicolás Forster
Outreach Director - GSMA Services, Americas
Nicolás currently works as Outreach Director, Americas, with the global team of GSMA Services, based in Buenos Aires. His focus is on developing these services in the region, collaborating with members and commercial organisations in the mobile ecosystem to assist with uptake and use.
He has extensive experience in global corporations, the digital industry and telecommunications. Before joining the GSMA, he was Regional Manager of New Business Development at Yahoo! Hispanic Americas and Strategy and Innovation Manager at Telecom Personal Argentina, where he headed new services development and innovation efforts. Nicolás has a degree in Advertising and Marketing from the University of Business and Social Studies (UCES) in Argentina and was awarded a medal of honour for the best grade average.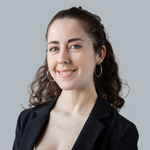 Florencia Bianco
Senior Marketing Communications Manager
Florencia serves as Senior Marketing Communications Manager at GSMA Latin America, based in Buenos Aires. She is in charge of leading press, PR, social media and content development activities in the region, in close collaboration with the global PR team and all marketing teams across the organization.
Before joining the GSMA, Florencia worked as communications and training content coordinator at the Argentinean Ministry of Modernisation. She holds a degree in Communications from the University of Buenos Aires (UBA) and is currently studying to get a Masters degree in Content Management at Austral University.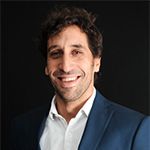 Alfredo Vitas
Technology & Strategic Engagement Senior Manager
Alfredo is an electronic engineer specialising in telecommunications (Buenos Aires Institute of Technology) with more than 10 years' experience in the telecommunications industry working for leading international firms. He is a technology consultant for regulatory affairs and has extensive experience as a project leader in developing, implementing and improving performance in a wide range of technologies and systems. He has gained experience at executive level and worked for one year in Brazil. Alfredo is a certified Senior Project Manager (Ericsson) and a Project Management Professional (Project Management Institute) and has completed further training courses in leadership skills (IAE Business School, Ericsson Academy) and project management.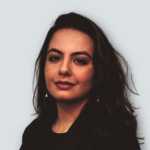 Larissa Jales
Policy & Regulatory Manager
Larissa serves as Policy & Regulatory Manager at GSMA Latin America, based in Brazil. She supports members through assessing regional regulatory developments and engaging with policymakers, regulators and international organisations.
Before joining the GSMA, Larissa held various positions in consultancy firms, industry associations and mobile operators. She has a Bachelor's degree in Political Science from the University of Brasilia and postgraduate studies in Digital Law and Political Advisory. She is fluent in Portuguese, English and Spanish.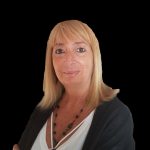 Fernanda Porello
Office Manager