In June 2018, the GSMA Ecosystem Accelerator team visited Ghana with a dual purpose. Firstly, to conduct start-up due diligence as part of our Innovation Fund. Secondly, to run a workshop with selected start-ups from The Meltwater Entrepreneurial School of Technology (MEST) on the topic of mobile operator and start-up collaboration.
We seized the opportunity of being on the ground to meet with prominent players within Ghana's start-up ecosystem. As usual we wanted to share some of the insights we gathered.
Skilled Talents: A new generation of tech entrepreneurs has emerged
One of the essential building blocks of any start-up ecosystem is talent and Ghana is cultivating a strong pool of future tech leaders. The nation has a strong network of local universities such as public institutions like Kwame Nkrumah University of Science and Technology (KNUST) and the University of Ghana, along with private universities like Ashesi University (founded by ex-Microsoft Patrick Awuah).
Pioneers like Herman Chinery-Hesse, co-founder of SOFTtribe, have paved the way for many Ghanaians to build tech companies. There is now a new generation of tech entrepreneurs who are building promising start-ups like Agrocenta, Asoriba, ExpressPay, Farmerline, Kudobuzz, and OMG Digital, to name a few.
The array of talent explains why Google has decided it will be launching its first Africa AI research centre in Ghana's capital Accra later this year.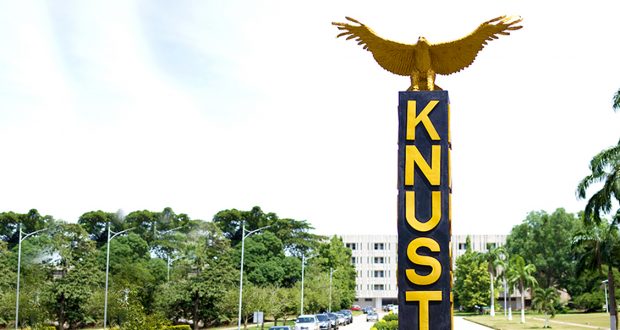 Tech hubs: A growing backbone and support systems for start-ups
In March 2018, the GSMA Ecosystem Accelerator programme published landscaping tech hub research which revealed that Ghana currently houses 24 of Africa's 442 active tech hubs. MEST, one of the 24 tech hubs, invited us to run a two-day workshop with eight of its incubated start-ups, focusing on the collaboration between local start-ups and mobile operators. The eight start-ups were, Agritech start-ups Anitrack, Complete Farmer, Ghalani, Qualitrace, TroTro Tractor; Fintech start-up Invest XD; developer platform Devless; and social merchant chatbot start-up Aidahbot.
After a first day dedicated to better comprehend the start-ups journey to initiate and build collaborations with mobile operators (leveraging some of our flagship insights), on the second day of the workshop, the eight start-ups had the opportunity to put theory into practice and pitched to a panel of senior managers from Vodafone Ghana.
This workshop was also an opportunity for us to deepen our knowledge on the MEST approach and model of incubation (read our recent MEST's guest blog).
We also paid visits to other leading local tech hubs, namely iSpace and Impact Hub Accra. We observed that tech hubs are woven into the fabric of the Ghanaian start-up ecosystem and while Accra is the most active city in terms of tech, tech hubs' activities go beyond the capitaly city. Hubs like Kumasi Hive are leading the way in Kumasi, while the HOPin Academy and Ho Node play an active role within their local tech innovation clusters in Temale and the Volta region respectively. It was impressive to hear that these tech hubs work together collaboratively, supporting one another through the Ghana Tech and Business Hubs Network (TBHNG) with the central goal of creating thriving innovation clusters across the country.
Start-up funding: Steadily growing but yet to match Ghana's potential
Geographically, Ghana is strategically seated in the middle of a couple of Francophone African countries, a largely untapped market. Ghana is also near the most populous country on the continent, Nigeria. Besides, when compared with other West African countries, Ghana benefits from stable infrastructure and democracy.
While these attributes position Ghana as a launchpad for start-ups looking to scale across the continent, the nation's early-stage funding is yet to match its market potential. According to Disrupt Africa, eight Ghanaian start-ups got funding in 2017 (capturing around five per cent of the total funding that went to African start-ups). While the year was an impressive one for the nation's start-ups funding, Ghana still lags behind markets like South Africa, Kenya, Nigeria and Egypt. Interestingly, all four countries have a significantly larger population size than that of Ghana, partly explaining their attractiveness to investors.
Mobile ecosystem: Comparatively mature to other Sub-Saharan African countries
As of the first quarter 2018, Ghana counted 15 million unique mobile subscribers, 12 million smartphone devices and 9 million mobile internet users in the country (as of Q1 2018). The mobile internet penetration is the highest in West Africa and mobile operators have responded to this latent demand with an aggressive rollout of 3G and 4G services, currently standing at 85 per cent and 53 per cent population coverage respectively.
Most local mobile operators have embarked on initiatives aiming at collaborating with local start-ups. One of these collaborations is Asoriba, a web and mobile application for local churches, which has a partnership with Vodafone Ghana (read more about this in our Opening Doors report). Another example is agritech start-up Farmerline which has built a partnership with MTN Ghana to enable farmers to subscribe to Farmerline's voice-enabled and text-based weather forecast and market prices. PEG, Ghana's largest pay-as-you-go (PAYG) financing company provides loans for solar home systems to off-grid households. PEG has also established a partnership with MTN Money and AirtelTigo Money. (PEG is one of the GSMA Mobile for Development Utilities programme's grantees).
Government and regulations: Actively devising progressive initiatives and policies for start-ups
To tackle the funding deficit and reduce youth unemployment, the Ghanaian government has launched a $10 million initiative dubbed the 'National Entrepreneurship and Innovation Plan' (NEIP) back in June 2017. NEIP is now the government's primary vehicle for providing support to start-ups and small businesses. After the call for applications in December 2017, NEIP has provided structured entrepreneurship and business development training through tech hubs to about 7000 entrepreneurs across ten regions of the nation. NEIP has allocated some seed funding to back 500 of those 7000 entrepreneurs with the most scalable ideas. The government also promises to grant tax breaks to NEIP beneficiaries based on the number of people they employ.
We would like to bring this blog to a close by thanking all the individuals that kindly shared their insights about the Ghanaian ecosystem with us as well as MEST for allowing us to also bring our contribution to this ecosystem by running this two-day workshop with their start-ups.
The Ecosystem Accelerator programme is supported by the UK Department for International Development (DFID), the Australian Government, the GSMA and its members.