Lacking access to electricty is one of the biggest barriers to structural transformation and private sector development in emerging markets. Of course, there is no silver bullet to extending electricity access, especially given the complex and highly unequal energy landscape across different contexts. However, governments, donors, investors, technologists, and mobile operators are increasingly paying attention to the potential of mini-grids.
Mini-grids are decentralised, independent power networks that can function apart from the national grid. They occupy the 'sweet spot' between national grid extensions and stand-alone solar home systems (SHSs). An example would be when it's not economically viable to reach underserved populations with national grid extensions given their density, location and expected initial consumption levels, but the energy needs of the community as a whole may eventually exceed the generation capacity of SHSs (see this report by SE for All). The adoption of mini-grid models has recently picked up in many countries. A report by the International Renewable Energy Agency, estimates that the solar mini-grid capacity saw a 27-fold growth to 509 MW of installed capacity globally from 2008-2017.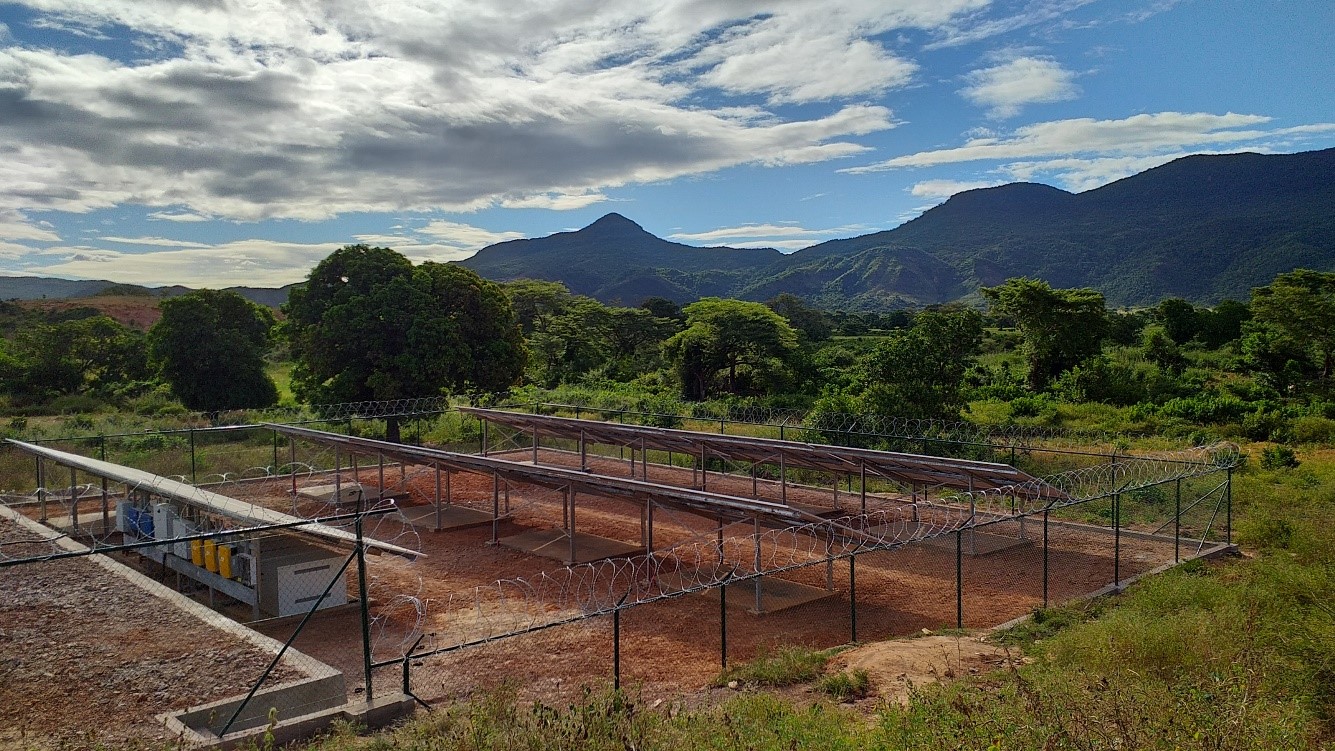 Meanwhile, several studies have underlined the potential of mini-grids as catalysts for SME growth and local economic development. In India, the Rockefeller Foundation's Smart Power for Rural Development programme has helped build mini-grids in remote villages where less than 10 per cent have access to reliable electricity. In less than a year, small businesses reported an average increase of 13 per cent in monthly revenues with 11 per cent of businesses reporting an expansion.
This growth and impact has come largely in the absence of supportive government policies, sophisticated hardware, value-added data analytics, and specialised financing vehicles in the sector, though this is beginning to change. Increasingly, many developing country governments are following the lead of earlier mini-grid pioneers such as Cambodia. There, mini-grids already power more than 30 per cent of the population (see this report by the World Bank), and have been identified as central components of their national electrification strategies with the aim of reaching SDG7:
Nigeria: Business owners in Nigeria, which face up to 239 hours of power outages every month, cite electrification challenges as the most significant obstacle to their day-to-day business. The Nigeria Electrification Project, implemented by the Rural Electrification Agency (REA) in collaboration with the World Bank, aims to tackle that challenge through Nigeria's largest off-grid electrification project across 250 communities in four states (Niger, Ogun, Sokoto and Cross River), with a particular focus on mini-grids. Our Insights Director, Maxime Bayen, recently attended the AFSIC 2019 – Investing in Africa conference, where REA's managing director, Damilola Ogunbiyi, underlined that the off-grid energy market opportunity for mini-grids in Nigeria is massive at over $10 billion annually. REA will be supporting the sector by distributing viability gap subsidies as well as by assisting mini-grid developers through performance-based grants. Additionally, the European Union and German government in collaboration with Nigeria's state governments, recently funded six pilot solar mini-grids operating since February in five Nigerian states, giving 15,000 people access to reliable electricity.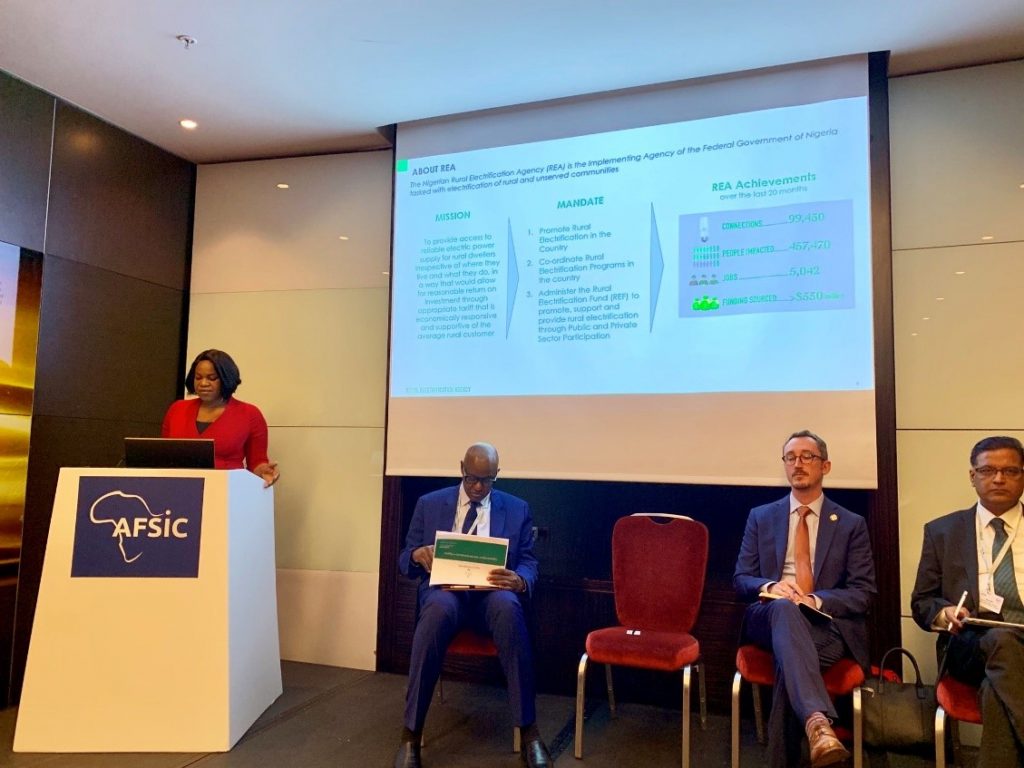 Togo: The government of Togo recently announced that it would be offering subsidies to some citizens to cover the cost of off-grid solar. Following this, an off-grid electricity company, BBOXX, in partnership with French energy-giant EDF, which holds a 50 per cent stake in BBOXX Togo, has deployed a mini-grid developed by General Electric. BBOXX's solar home systems will also be used to power households as well as more energy-intensive community assets. The community will also benefit from access to other utility products and services such clean cooking solutions, internet services and water pumps.
Mobile operators and mini-grids – A win-win combination
The continued proliferation of mini-grids as a sustainable and inclusive energy solution also hinges on their technological sophistication and ability to stimulate enough demand from low-income communities.
Mobile solutions such as prepaid smart metering not only make access to mini grids more affordable to low-income customers, but also provide mini-grid developers with vital information to improve mini-grid efficiency. For instance, the use of smart meters in mini-grid power generation and consumption is enabling mini-grid operators to make decisions that will increase usage and reliability, including whether to connect new customers, to increase or decrease consumption at certain times of day or to add new generation or energy storage. The rise of mini-grids is also an important opportunity for mobile operators to diversify revenues and drive higher mobile penetration and usage.
Some of our past and current Mobile for Development Utilities Innovation Fund grantees have trialled different mobile-enabled mini-grid solutions:
Mobile payment integration:

In June 2018, Electric Vine Industries (Indonesia) received a grant from the Mobile for Development (M4D) Utilities Innovation Fund to integrate TCASH, Telkomsel's mobile money service, into EVI's power metering payment platform. This will help EVI reduce the cost and operational challenges of dealing with cash. At the same time, operating in very remote parts of Indonesia, EVI have introduced T-Cash in areas where Telkomsel benefit from lesser brand recognition. EVI is supporting Telkomsel's customer base expansion by establishing a first bill payment relationship with the customers for them.

Anchor-Business-Client (ABC) models – ABC-models refer to mini-grid deployments, which leverage telecom towers as anchor clients, while also providing energy to surrounding communities:

In 2015, Gham Power (Nepal), received a grant from the M4D Utilities Innovation Fund to expand the capacity of two mini-grids in Nepal, improving energy access for two rural villages and providing energy to two NCell telecom towers. Mobile money was used for bill payment and smart meters were deployed to monitor individual consumption. The results from the project were encouraging with the mini-grid not only providing a basis for economic prosperity for surrounding business-owners, but also unlocking new commercial benefits for NCELL. About 22.5 per cent of SMEs using Gham Power's service reported higher profit (including small hotels or roadside eateries that added refrigerators or cold storage to improve business), while NCELL customers in the two villages also reported increased airtime expenditure significantly with 17 per cent more respondents spending NPR 500 ($5) or more in a month between baseline and post-launch (see figure below from our case study). More reflections on this model can be found in our previous annual report.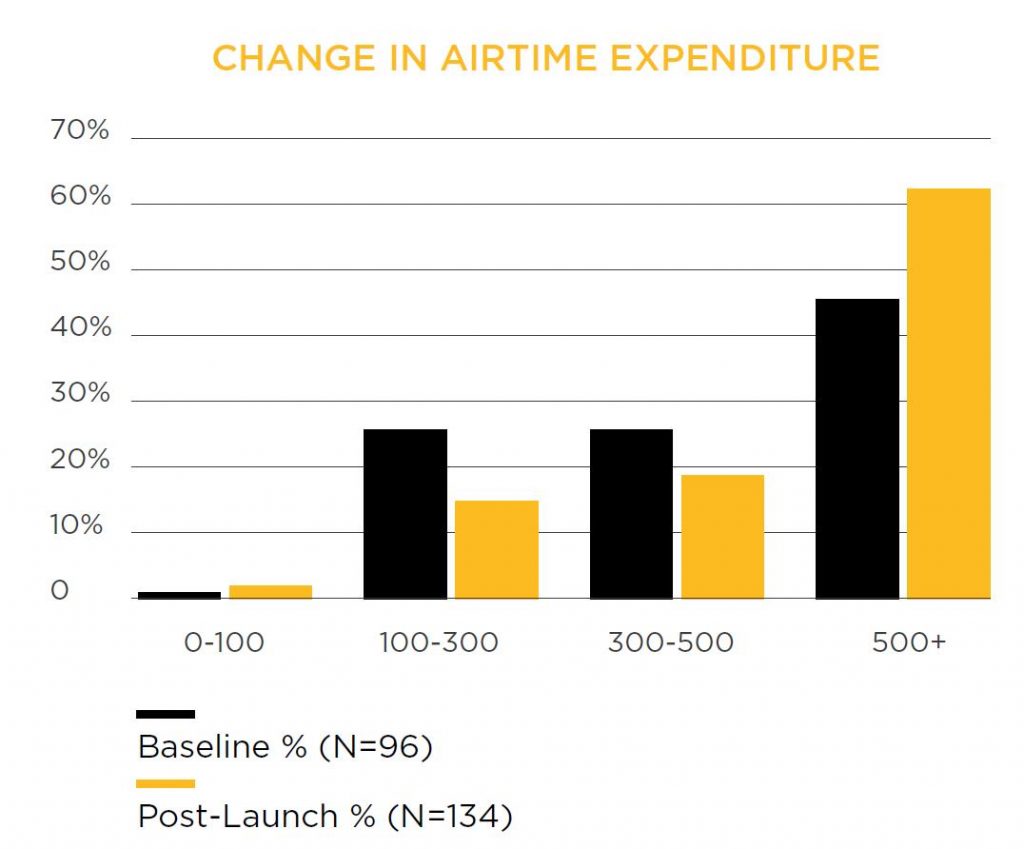 In May 2018, Electricité de Madagascar, a Malagasy power utility, received a grant from the M4D Utilities Innovation Fund to deploy mini-grids in three rural off-grid villages in the north of Madagascar. The mini-grids are supported by mobile to enable smart metering and mobile payments. Mobile operator, Telma, will be the anchor client purchasing power for its nearby towers.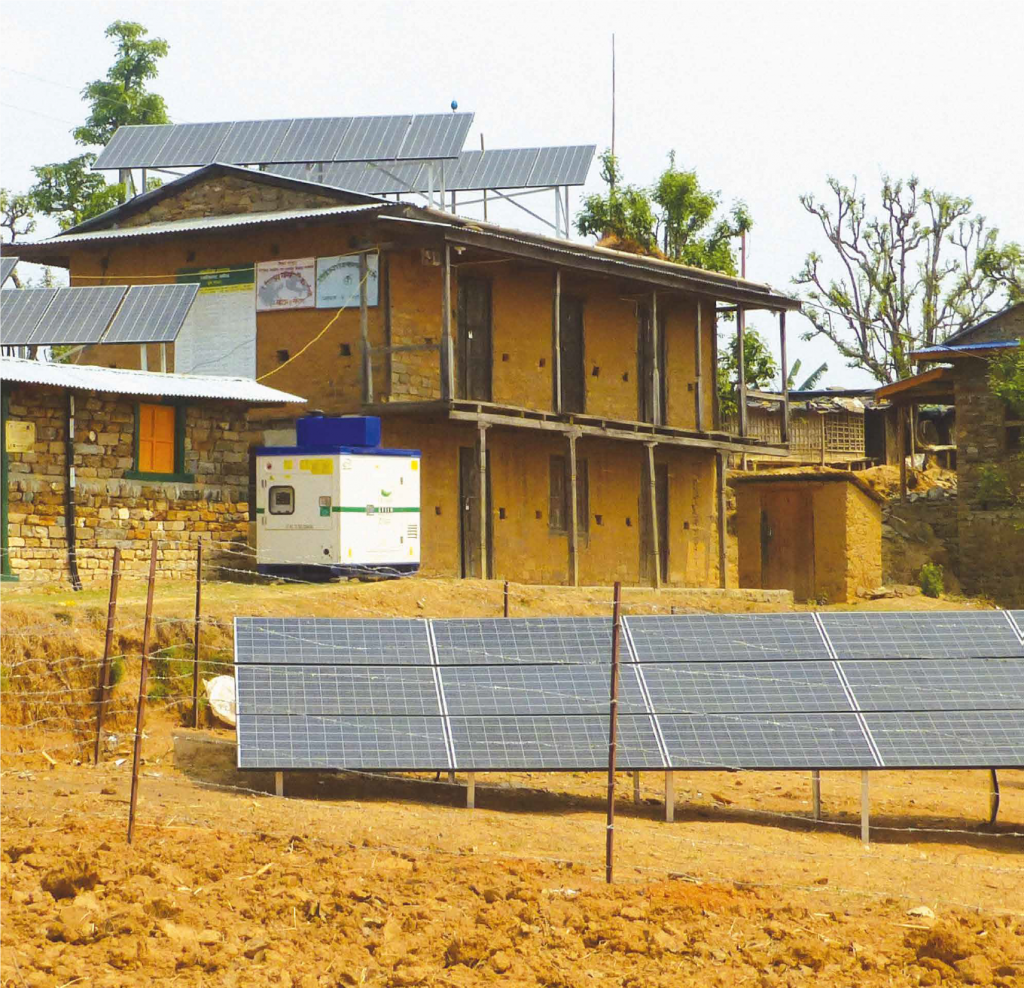 Mobile operator-led smart metering:

In October 2017, Orange Burkina Faso received a grant from the M4D Utilities Innovation Fund to pilot prepaid smart metering on mini-grids in partnership with SINCO, a cooperative that manages electricity distribution through rural grids. This smart metering, software-as-a-service solution aims to enable SINCO's customers to manage their energy expenditure. The smart meter solution leverages mobile money, M2M connectivity, SMS and other mobile technologies. Orange also has an online, real-time dashboard synced with each meter to monitor fraud, alarms, disconnection and usage.
Shining a spotlight on key mini-grid ecosystem enablers
The proliferation of enabling institutions in the mini-grid space is going to be key to the sector's growth over the coming years and decades. Industry-wide associations such the Africa Mini-grid Developers Association (AMDA) and the Global Facility on Mini-Grids are advocating for mini-grids at government and policy levels. Technology platforms such as Odyssey Energy Solutions are providing web-based data platforms to standardise mini-grid data by connecting project developers, suppliers, financiers and governments. Others such as Fraym or TFE Energy's Village Data Analytics use satellite imagery and big data to estimate optimal locations for mini-grid deployments. In April 2018, the Rockerfeller Foundation and CrossBoundary Energy launched the Mini-Grid Innovation Lab. Its first pilot underlines that price-sensitive rural energy consumers might respond to tariff reductions with proportionally larger increases in energy consumption.
Given these dynamics, as well as increasing government buy-in, the International Energy Agency predicts that mini-grids could account for $300 billion of investment by 2030 and provide electricity access to over 450 million people, making them the most important means of achieving universal electricity access.
For mobile operators, the benefits of engaging in mini-grid businesses can go beyond direct revenues enabled by mobile payments to opening up new consumer segments, improving digital literacy, and boosting local economic development.
The GSMA Mobile for Development (M4D) Utilities programme is funded by the UK Department for International Development (DFID), USAID as part of its commitment to Scaling Off-Grid Energy Grand Challenge for Development and supported by the GSMA and its members.