GSMA AgriTech Programme
GSMA brings together and supports the mobile industry, agricultural sector stakeholders, innovators and investors in AgriTech space to launch, improve and scale impactful and commercially viable digital solutions for smallholder farmers in the developing world.
Agriculture employs 1.34 billion people globally. Smallholder farmers produce and sell nearly 70 per cent of the food consumed worldwide but remain financially excluded and increasingly vulnerable to changing climate patterns affecting their yields.
We are closing the gap between the need for social and environmental impact and equitability in the food value chain and commercial interests of stakeholders in the agricultural industry and AgriTech space. We seek, identify, promote, test and scale models that deliver social impact while rewarding private sector participation. We inform donor and investor community on the operational and business models that have the highest potential for impact and sustainability and we forge partnerships required for innovation, inclusion and scale.
By providing funding and deep technical expertise to service providers, we support scalable commercial digital solutions that impact smallholder farmers and the agricultural industry at large.
All our work is done with a social impact objective. Everything we learn is made available to investors, donors, mobile operators, AgriTech providers, content developers and others on an unrestricted and royalty-free basis. All the lessons learned from our implementation projects are available for public use – check out our recent resources.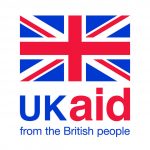 This initiative is currently funded by the UK Department for International Development (DFID), and supported by the GSMA and its members.