In September 2017, with support from the UK Department for International Development (DFID), the GSMA launched its Disaster Response Innovation Fund. The Fund was designed to invest in innovative solutions that leverage mobile technologies to save lives, alleviate suffering and maintain human dignity during and after man-made crises and disasters caused by natural hazards, as well as to prevent and strengthen preparedness for when such situations occur.
Following a rigorous assessment and due diligence process, the final grantees were selected by an Independent Fund Panel. These will be announced in full over the coming weeks, but it gives us great pleasure to announce the first two grantees today.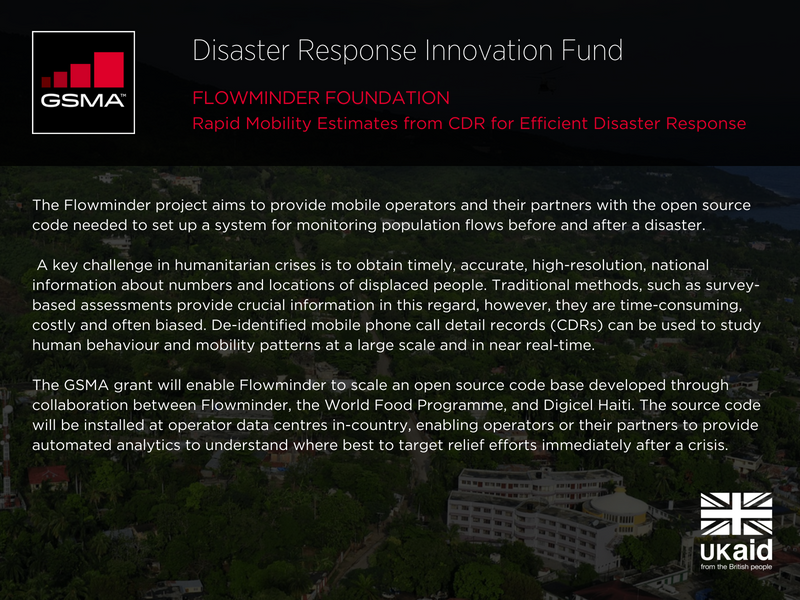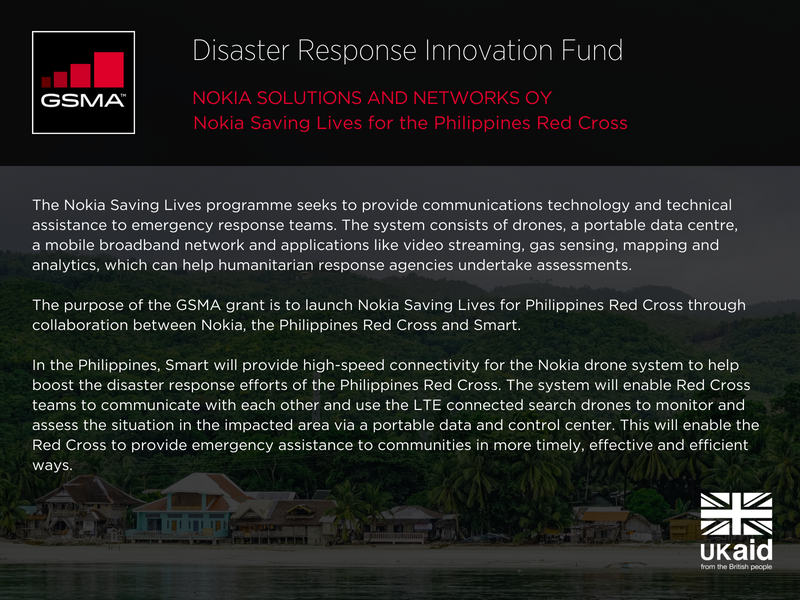 Fund Insights
Round 1 of the Innovation Fund intends to generate insights for the mobile industry and humanitarian sector on mobile-enabled solutions to assist and enhance disaster preparedness and response activities. Our team will be working closely with all of the grantees, to support and guide project implementation as well as monitor impact. We will be sharing insights throughout the lifespan of these grants, so stay tuned for more!
Congratulations once more to these first announced grantees. Further announcements will be made in the coming weeks! 
For further information on the Round 1 application trends, see here.
Applications for Round 2 of the Fund will open on Monday 16 February 2018, with all concept notes due by 10 August 2018.
This initiative is currently funded by the UK Department for International Development (DFID), and supported by the GSMA and its members.