This is the third in a series of blogs focusing on the insights from the State of the Industry Report on Mobile Money 2019.
Blog #1 | Blog #2 | Blog #4| Blog #5 | Blog #6 | Blog #7
As almost every sector of the global economy, the mobile money industry is set for a deep transformation resulting from the COVID-19 pandemic and the corresponding mitigating measures instigated by mobile money providers and regulators. This colossal development is posing some challenges to the sector, but it is also perceived as an accelerating factor to the digitisation push that we highlighted in our 2019 State of the Industry Report, which attests to the industry's shift to the 'payments as a platform' model.
As demonstrated by the two industry firsts we explored in our first blog of the series, this shift is characterised by more value remaining in digital form, and an increasing number of third party products and services available. The figures speak for themselves: the ratio of digital (digital in, digital out, and circulating value) to cash-based transactions reached 1:3, an increase of 50 per cent since 2017.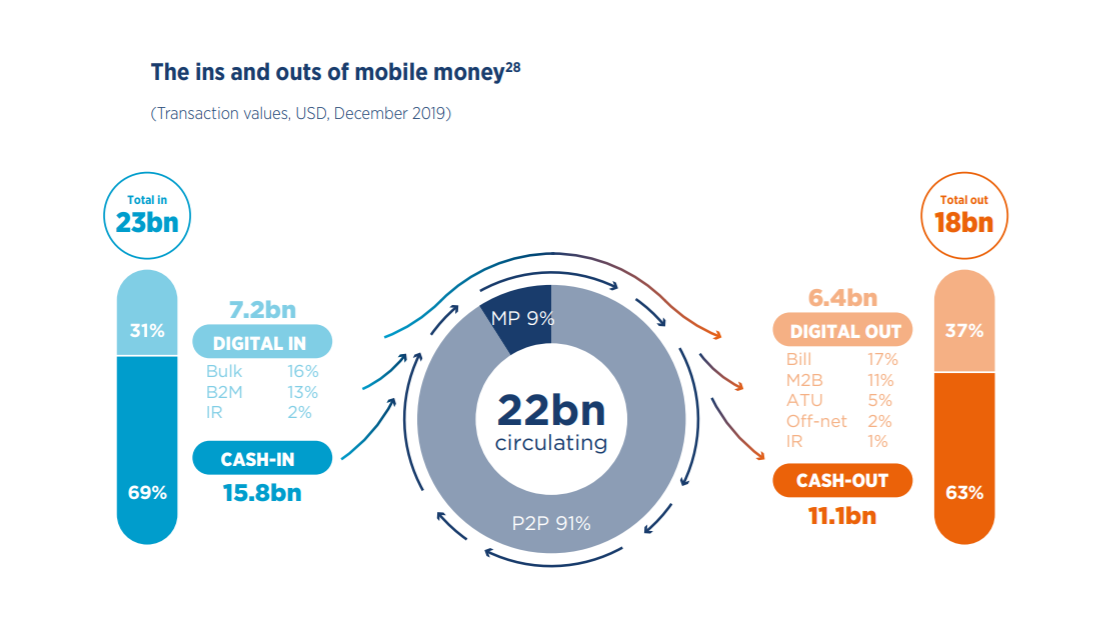 Figure 1: The ins and outs of mobile money
(P2P (peer-to-peer transfers), IR (international remittances), B2M (bank-to-mobile transfers), Bill (bill payments), Bulk (bulk disbursements),
M2B (mobile-to-bank transfers), MP (merchant payments), ATU (airtime top-ups))
Source: State of the Industry Report on Mobile Money 2019
This shift is due to bold strategic and technological moves by providers in recent years, including the establishment of plug-and-play access to their platforms. A few years ago, only a handful of providers had open APIs, but almost 20 per cent of respondents to our 2019 Global Adoption Survey reported to have publicly available mobile money APIs. Recent examples include MTN Group, which launched its MoMo open API programme in seven countries (Benin, Cameroon Congo, Côte d'Ivoire, Ghana, Uganda and Zambia). The programme has attracted thousands of local entrepreneurs and developers – driving millions of digital transactions every month.
In addition to empowering users with access to new, life-enhancing services, these developments are also paying off from a commercial standpoint thanks to diversifying revenue drivers. The reliance on customer fees significantly dropped in 2019. Customer fees now make up the majority of revenues for about 67 per cent of providers, as opposed to about 80 per cent the previous year. The wide range of mobile money use cases now available to third parties through APIs is largely supporting this ecosystem growth. A GSMA study conducted a survey of 37 services and found that each provider offers an average of over 12 API-enabled payment use cases, including bill, merchant, e-commerce and B2C and G2P payments.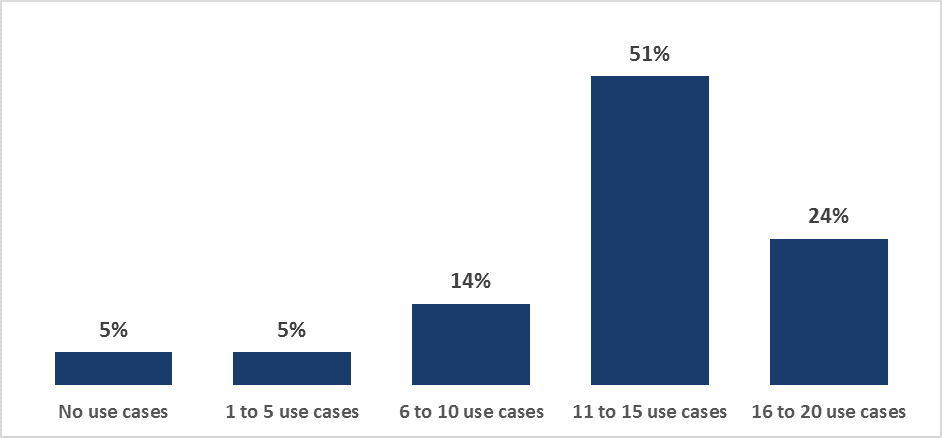 Figure 2: Number of API use cases developed
While these developments are positive news for the financial inclusion agenda, providers have scope to further expand the digital ecosystem. This is clear from two key data points:
Ecosystem transactions – comprised of merchant, bill and bulk payments, as well as international remittances – represent 15 per cent of total transaction values only.
Cash-in/out transactions still represent 43 per cent of total transaction values.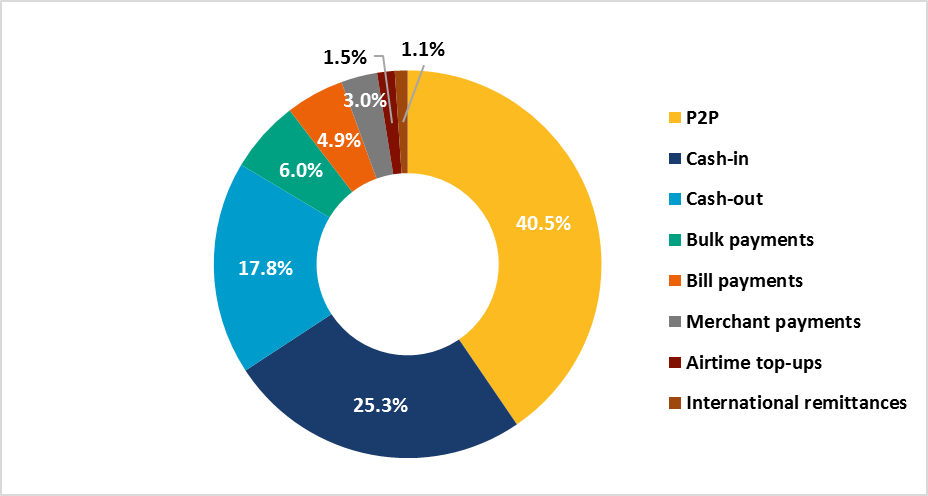 Figure 3: Breakdown of total mobile money transaction values, December 2019
(source: GSMA Mobile Money Metrics)
This highlights remarkable opportunities for providers to expand their value proposition by making a range of third party products and services digitally available while unlocking new revenue streams. Across mobile money markets, providing the right integration tools to third parties is particularly critical in the COVID-19 era, where digitisation is becoming a crucial adaptation and survival strategy for a large number of economic players, such as MSMEs.
Providers can address this gap by adopting technological and business solutions that enable and incentivise third-party integration, laying the groundwork for financial and technology ecosystems to grow. This includes rolling out open, developer-friendly, multi-functional and well-documented API technologies, such as the recently upgraded GSMA Mobile Money API. Our Mobile Money API Industry Report also sets out a range of best practices for accelerating seamless integration of third parties, covering API design, pricing, documentation, security and testing.
Looking ahead, as the mobile money sector and livelihoods in all markets undergo dramatic changes, it is crucial for providers to accelerate the digitisation process, fast-tracking the transition to the 'payments as a platform' model. The GSMA Mobile Money programme will continue to closely monitor these ongoing developments, identifying the commercial and technical challenges that arise, and addressing them through knowledge products.
Other blogs in the series
Stay posted with the next blogs in this series and more insights by registering for our monthly Mobile Money Insights here.