GSMA RCS Business Messaging Awareness Lab #19 – New Jersey, United States
The Future Networks Programme will be hosting the nineteenth GSMA RCS Business Messaging Lab, hosted by Verizon in New Jersey, United States on Thursday 15 November at 10:00-17:00.
Attending a GSMA RCS Business Messaging Lab will allow you to contribute to the future of business messaging. From designing customer experiences, to informing the GSMA standards, your contribution will ensure an open ecosystem that works together to realise the value estimated by 2020 of $74 billion.  Networking is a major part of the Lab series, and individuals have made important connections at the Labs they have gone on to work with.
The RCS Business Messaging Lab enables individuals to contribute to the future of messaging and to ensure RCS becomes an industry-leading business messaging platform by sharing, identifying and resolving issues.
At the 19th Lab, industry experts from 3Cinteractive, Citibank, AT&T, Deutsche Telekom, Google, GSMA, Mavenir, Mobilesquared, Mobivity, Samsung, Summit Tech, Syniverse, T-Mobile, tyntec, Zipwhip and our sponsor Verizon will discuss the following and more:
The results and impact of live RCS Business Messaging campaigns from major brands
The global position of RCS
How RCS enhances the life of the consumer
The opportunity and benefits of RCS for brands
Platform updates from Google and Samsung
RCS traffic and income forecasts
Chatbot solutions for mobile commerce
Please register your interest in attending by clicking on the button below and submitting your details in the form on the next page.
Registration – Tea and coffee served
Welcome from GSMA
– Why Business Messaging
– Impact of Campaigns – Subway
– Introductions
Jill Cooper, Programme Marketing Director, GSMA
Henry Calvert, Head of Future Networks Programme, GSMA
Catherine Maguire, Operator Engagement Manager, GSMA
Aparna Khurjekar, SVP Consumer Products, Verizon
Metcalfe's Law & RCS – How Do We Reach the Tipping Point?
John Duffy, CEO, 3Cinteractive
Enhancing the Life of the Consumer
Dr. Petja Heimbach, Vice President, Deutsche Telekom
Verizon Business Messaging and Key Learnings
Sethumadhav Bendi, Verizon
Kumar Sanjeev, Verizon
RCS MaaP A2P or P2A? – Lessons Learned (so far…)
Neil McGrath, Lead End-to-End Architect, AT&T
Reinventing the Messaging Experience
Henry Komsky, Senior BD Manager, Samsung
Why RCS will become the marketing engagement accelerator
– Uplift RCS will have on channel engagement + interaction
– Consumer + business view on RCS
– RCS user forecasts + revenues
Nick Lane, CEO, Mobilesquared
RCS The Time is Now: Panel Discussion with Operators & Brands
Moderated by Catherine Maguire, Operator Engagement Manager, GSMA
– Neil McGrath, AT&T
– John Duffy, 3Cinteractive
– Keith Lampron, Verizon
– Dr. Petja Heimbach, Deutsche Telekom
Six Pointers on Building an Effective Rich Messaging Program
Featuring data and examples from Overstock, Redbox, PSG, Kroger, ADP, Subway and more!
Rob Lawson, Business Development Messaging, Google
How Citibank launched the world's first RBM banking experience
A demo and fireside chat and with Citibank & GSMA
Jill Cooper, Marketing Director, GSMA (moderator)
Rianna Schanno, SVP of Messaging and Support, Citibank
Amreet Thiara, VP of Emerging Messaging Channels, Citibank
Extending Reach Through a Unified RCS Business Messaging Marketplace
– Potential constraints and limitations for RBM launches
– Unified Marketplace as a way to break the barriers of entry
– Keeping the MNO at the helm: the Syniverse-Mavenir Partnership
Teresa Walter, VP Business Development, Syniverse
Carlos Aragon, Director of Enterprise Solutions Marketing, Mavenir
Data Engagement Charging
– RCS is a Data service and charging should focus on Data
– Putting the Carriers in the value chain
– Allow you to move quickly off SMS and straight to RCS for all A2P services
Eddie De Curtis, President, tyntec
The 5 Minute Chatbot
– Chatbot solutions for mobile commerce
– Leveraging Mobile Identity
– Live demonstration – how small businesses can quickly build their own chatbots
Ron Nessim, Chief Process Officer, Summit Tech
Building for Demand: How the popularity of business texting has set the stage for RCS
– Live demonstration of real-world RCS use cases with Zipwhip software
– Interweaving automation with real human interaction
– How real phone numbers and SMS fallback will speed RCS adoption
James Lapic, SVP of Technology, Zipwhip
Subway's RCS Success will change Mobile for Restaurant Brands
– Understand how RCS met Subway's needs for an upgrade to SMS
– See the results of two RCS vs SMS campaigns
– Hear Mobivity's prediction of how RCS will transform mobile for restaurants
David Galante, SVP Product Marketing, Mobivity
Brands' Reactions, Examples and Key Learnings
– Feedback from brands when they are presented with RCS
– Examples of pilots launched so far by mGage partners
– Key learnings so far based on the pilots
Chad Meyer, Senior Director of Product Management, mGage
Henry Calvert, Head of Future Networks Programme, GSMA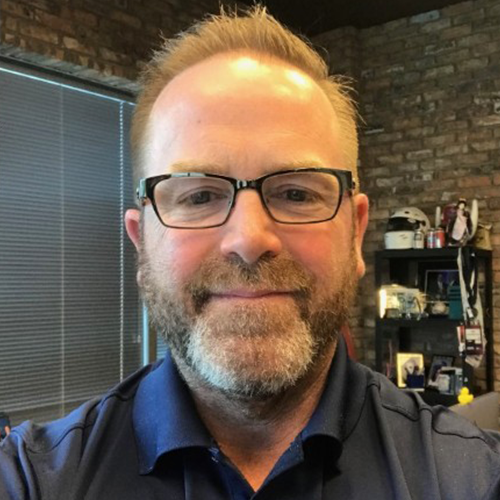 John Duffy
Global Head of Future Messaging, IMImobile
John Duffy is a technology entrepreneur and the Founder and CEO of 3Cinteractive (3C), which was acquired by IMImobile in 2019. In his new role, Global Head of Future Business Messaging, John advocates for RCS Business Messaging and other emerging channels, educating operators and enterprises on how to leverage, monetize and maximize this disruptive technology.
John also works as an operating partner at Kayne Anderson Capital Advisors and serves as a board member of The Dan Marino Foundation. John lives in Delray Beach and has two adult daughters. He is an avid reader, loves hot rods and motorcycles, and plays the guitar in a local band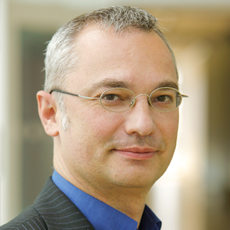 Dr. Petja Heimbach
Vice President NG Communications, Deutsche Telekom
Petja has been responsible for NG Communications within Deutsche Telekom's Global Headquarter Services since August 2009. In this role, he is responsible for driving innovation & proposition design for fixed and mobile communication services, delivering these products to the 15 national companies of DT.
Since joining DT in 2000, Petja has held several leading positions at DT and T-Mobile Deutschland in the area of Marketing and Product Management.
Before joining Deutsche Telekom, Petja accompanied the advent of the Internet as a strategy consultant to local Telco carriers and led a start-up creating multimedia product & company presentations.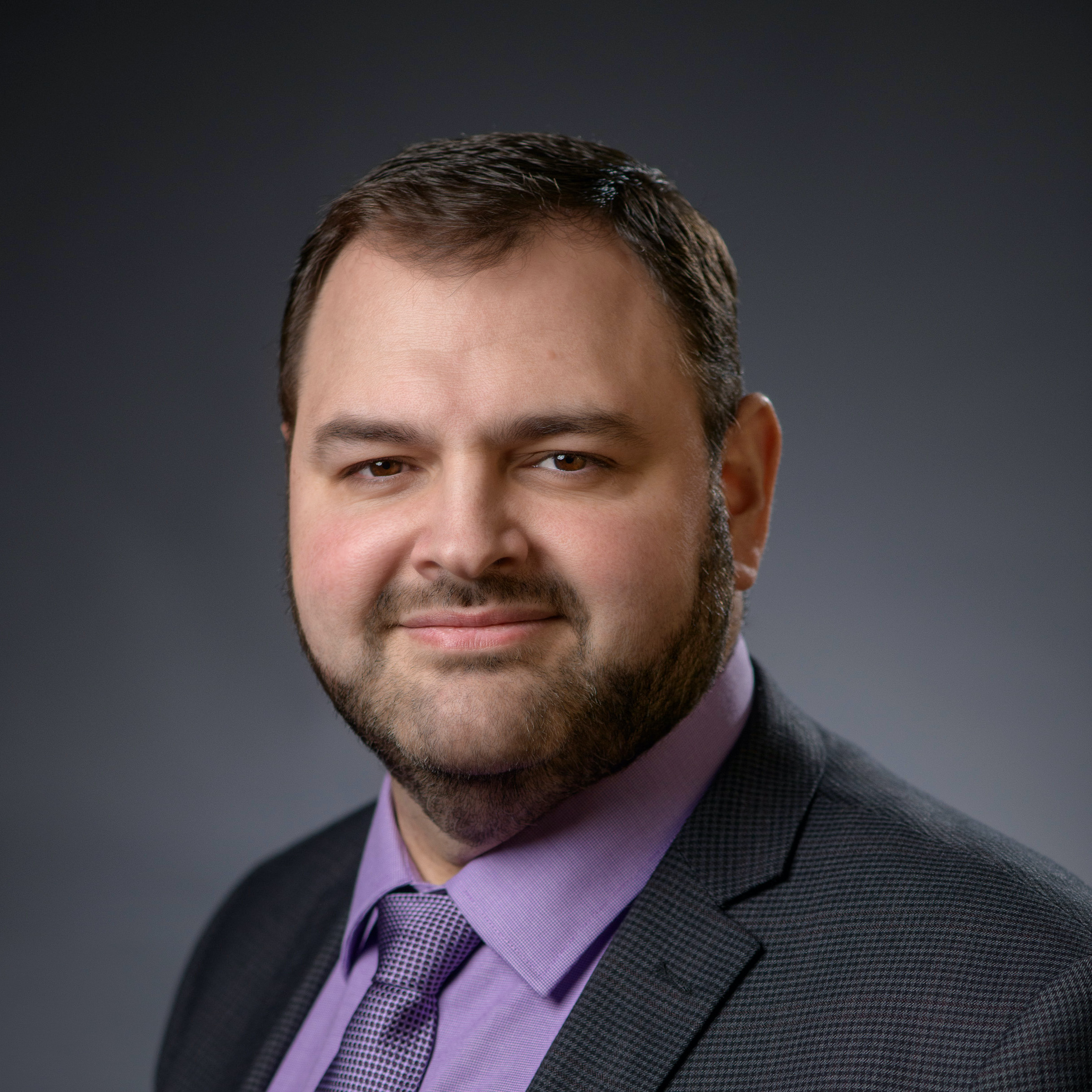 Carlos Aragón
Sr. Director of Business Mobility Solutions Marketing, Mavenir
Carlos Aragon is Sr. Director of Business Mobility Solutions Marketing at Mavenir. He has extensive experience with real-time communications, mobile and fixed-line Unified Communication (UC) services, UC as a Service and WebRTC as well as in-depth knowledge of related user experience fields such as video production and animation.
Carlos has two decades of experience in telecommunications, starting his career in a technical support engineering role for Ericsson; supporting 2G/3G switching, intelligent networks and GPRS. In 2000 he joined Nortel, where he held pre-sales and global product marketing responsibilities for Wireless Packet Core and, later, Multimedia Applications. In 2010 Carlos transferred to GENBAND as part of their Nortel acquisition (and then Ribbon Communications as part of their merger with Sonus Networks), where he had marketing responsibilities for Cloud and Platform-as-a-Service offers. In 2018 Carlos joined the Mavenir team to help mobile network operators provide innovative solutions for the enterprise of the future.
Carlos Aragon holds a bachelor's degree in telecommunications engineering from Universidad Politécnica de Madrid.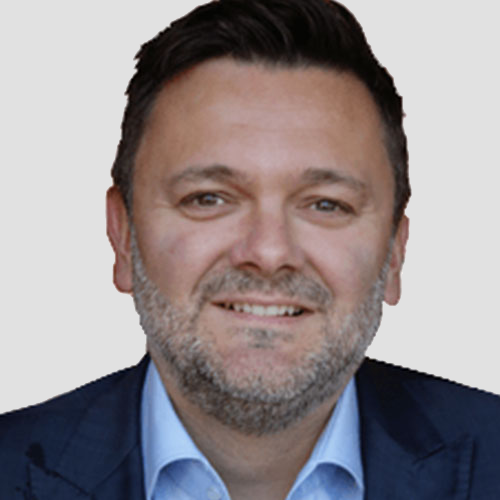 Nick Lane
Chief Insight Analyst, Mobilesquared
Nick founded Mobilesquared in 2008 to deliver specialist research and consultancy across all areas of the mobile and telecommunications industries, and has authored strategic industry reports on topics including; OTT, RCS, A2P SMS messaging, unified communications, mpayments, mobile advertising, premium rate services, apps and content, and technology. Nick's work is extensively covered in the mobile, business, and marketing press, and he has been interviewed on mobile and tech topics by media including the BBC, Bloomberg, The Financial Times, and CNN. He speaks at conferences around the world, and is a judge for the Global Mobile Awards, the MEFFYS and the EMMAs. Prior to founding Mobilesquared, Nick was principal analyst at Informa Telecoms & Media (now Ovum), after having spent ten years as a tech journalist working on leading global B2B titles.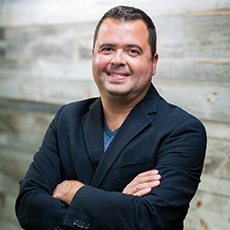 David Galante
Senior Vice President of Product Marketing, Mobivity
David has over two decades of experience in building enterprise grade mobile products and solutions with innovative SaaS companies. As Senior Vice President of Product Marketing and for Mobivity ,David and his team manage the core products of the re·currency platform as well as new products leveraging RCS, SMS and MMS. Prior to joining the team at Mobivity, David was Vice President of Mobile Products at Emarsys, and has held previous positions with Salesforce Marketing Cloud, Motorola Networks, and PacketVideo. David holds a bachelor's degree in Electrical Engineering from Purdue University, and currently lives in Carmel, IN.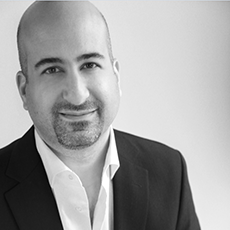 Ron Nessim
Chief Process Officer, Summit Tech
Ron Nessim is actively engaged in building innovative RCS products at Summit tech. He has been participating in GSMA working groups and RCS since 2008, and works with the product team at Summit Tech to deliver commercialized services using RCS and IMS on a global scale. Summit Tech is known for implementing best in breed solutions for MaaP, RCS Plugins, 5G RCS, Connected Cars, Enriched Calling, Connected Living, mHealth, Virtual Reality (VR) Calling, IMS Drones, Robots and RCS cryptocurrencies.  Still working on getting new social media quotes that haven't been used in the past for other GSMA events, preferably something relevant to Asia.
Teresa Walter
Vice President Business Development, Syniverse
Teresa Walter has been in high technology sales and business development for over 20 years.   She joined Syniverse in 2017 as Vice President of Business Development.   In this role, she is responsible new business development, strategic engagements and go to market strategy globally.   Before joining Syniverse, Teresa served as founder and CEO of Urbane Mobile, a device accessory company that catered to consumers' needs for mobile personalization.  Prior to this, she spent 14 years at Cisco in a number of sales leadership, business development and sales roles, including overseeing a $300 million business as Director of Global SP Sales. In this role, she led go-to-market strategy, field enablement, and sales activities for Wi-Fi and Small Cells.   While at Cisco, she was also instrumental in driving the Connected Women program within the service provider team globally. Prior to Cisco, she worked for Riverstone Networks where she helped build their international sales strategy and spent two years working in Tokyo running global accounts.  Ms. Walter earned a Bachelor of Arts in International Relations from The American University and currently resides in Dallas, Texas.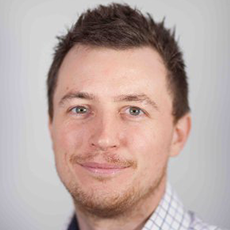 James Lapic
SVP of Technology, Zipwhip
James Lapic is senior vice president of technology at Zipwhip where he oversees technology and IT innovation. An early member of the Zipwhip team, Lapic joined in 2011 and played a critical role in unlocking the technology capabilities to text-enable landlines and toll-free numbers, a major catalyst for the company's pivot to business text messaging. Lapic is a self-taught IT professional that has strategically grown his career and teams for nearly 20 years, having previously serving in an IT management role at SinglePoint. A Seattle sports fan through and through, he holds season tickets to every major Seattle sports team, a passion second only to spending time with his family skiing and snowboarding.