MWC Shanghai 2018 Seminar:5G Network Slicing Summit
Venue: Ru Room (Level 2), Jumeirah Himalayas Hotel
5G Network Slicing is rapidly gaining interest in the mobile industry, with major players in the ecosystem excited about the benefits this technology will bring to a variety of verticals such as AI, Gaming, Transportation, Realtime Robotics and Smart Cities providing Intelligent Connectivity. There are still many questions surrounding Network Slicing that need to be answered, including how it will benefit consumers and verticals and benefits for Hyperconnected IoT; what the business model will look like; what the different roles within Network Slicing will be; and what the GSMA is doing to progress Network Slicing deployment. 5GSA aims to address requirements of industry verticals, and foster network slicing innovation via testbeds and trials.
Focusing on the commercialisation of 5G, the GSMA's Future Networks Programme will host a 5G Seminar at Mobile World Congress Shanghai 2018, co-hosted and sponsored by China Mobile and Huawei. We will be joined by speakers from 3GPP, 5GSA, Beckhoff, China Mobile, China Southern Power Grid, Huawei, LetinVR Digital Technology, PetroChina Huabei Oilfield Company, State Grid Corporation of China and Tencent, who will discuss the latest progress and future plans for Network Slicing.
We invite you to join us at the Seminar where you will hear from market leaders as they discuss the following topics:
Key Innovations in the 5G era
New 5G opportunities through verticals and AI enabled intelligent connectivity
A new business model and roles in Network Slicing
How Network Slicing can benefit the gaming and entertainment sector
How Network Slicing can support a smarter energy grid network
Network Slicing use cases in Industry 4.0
The agenda can be found at the bottom of this page.
This event has now passed. Please click here to view our upcoming events.
Yang Zhiqiang, Deputy General Manager, China Mobile Research Institute
3GPP Standard Progress on 5G Network Slicing
Dr. Frank Mademann, SA2 Chair, 3GPP
GSMA Progress of 5G Network Slicing
Chen Wei, Vice Chair, Network Slicing Project, GSMA
Network Slicing – why cross-industry collaboration is essential
– Network slicing in a nutshell
– Understanding industry needs so far
– What is the purpose of the 5G slicing Association?
Antje Williams, Chair, 5GSA, Executive Program Manager, Deutsche Telekom AG

CMCC and Industry Partners' Activity
China Mobile
State Grid Corporation of China
China Southern Power Grid
Tencent
LetinVR Digital Technology
5G E2E Slicing Technology Update
– Overview of 5G E2E Slicing Technology
– 5G E2E Slicing Technology enables diversified requirement of vertical industries
– Cooperation and Verification of 5G E2E Slicing Technology promote the development of all industry digitalisation
Jianjun Wu, Director of Future Network Architecture Lab,  Huawei
Coffee Break & Visiting Exhibition Area

5G Enabled Smart Grid Applications
Dr Guoyi Zhang, Senior Engineer, China Southern Power Grid

5G Network Slicing Enabled Gaming Industry
– Gaming Industry Trend
– Gaming Industry Requirements for 5G
– World's First Terminal Slice
Hong Kai, In-house Studios Technical Operations Director, Tencent
The Application Prospect of 5G Wireleless Communications in the Smart Factory
– The communication architecture of the smart factory
– Manufacturing industry requirements for 5G wireless communications
– Typical Application of 5G Scenarios in the Manufacturing Industry
Dr YanQiang Liu, Senior Consultant for Industrial Internet, Beckhoff

WenBo Sun, CEO, LetinVR Digital Technology co, Ltd
5G Application to Intelligent Oilfield
Xu Hui, CTO, PetroChina Huabei Oilfield Company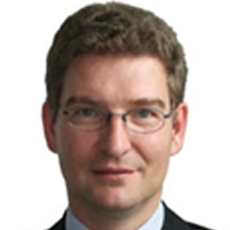 Dr. Frank Mademann graduated at and received a Ph.D. in telecommunications engineering from Mittweida University of Applied Sciences, Germany. In August 2009 Frank joined Huawei and holds the position of a systems architect at Huawei's Wireless Networks business unit. Frank started his career with research and development on GSM data services in 1991 at Siemens Mobile Networks. Since then he was involved in design and definition of all packet domain architectures and services that were specified by SMG and 3GPP. This includes GPRS from the very beginning, the packet domain of UMTS, LTE/SAE and currently 5G.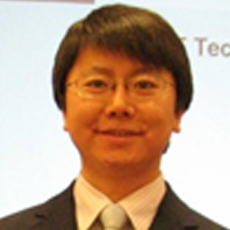 Dr. YanQiang Liu has over 15 years' experience in CNC (Computerized Numerical Control) and Automation systems. He finished several projects from " National Science and Technology Major Project" and " National Natural Science Foundation", published over 30 papers and co-authored a book. Dr. Liu got his Ph.D. degree in Mechanical Engineering in 2006 and finished post-doctoral in 2008. He worked at Beckhoff Automation GmbH in Germany from 2006 to 2007, and at the University of Sheffield UK from 2017-2018. Dr. Liu is a senior specialist for EtherCAT. He is the director of EtherCAT Competence Center (China) and EtherCAT Conformance Test Center (Beijing) since 2011. His current research interest includes Industrial Internet, Medical Robotics.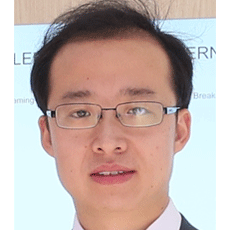 Chen Wei
China Mobile Research Institute,
Dr. Wei Chen works in the network department of China Mobile Research Institute. He is engaged in the study and standardization of 5G network slicing and 5G architecture, and industry promotion of network slicing. He is the delegate of 3GPP SA2, vice chair of GSMA and the rapporteur of ITU-T SG3 Q21.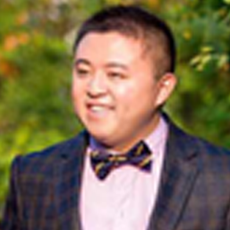 Guoyi Zhang
China Southern Power Grid,
Dr. Guoyi Zhang is a graduate from Beijing University of Posts and Telecommunications in 2011. Since 2011, he has been the head of the communications department of China Southern Power Grid Power Dispatching Control Center. He is mainly engaged in the management of communications technologies and has successfully conducted and participated in the completion of many national and company-level key scientific research topics. Dr. Zhang has published more than 10 SCI/EI papers in international academic journals and conferences and obtained more than 10 authorized national invention patents.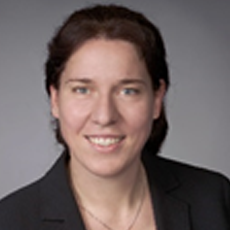 Antje Williams
Deutsche Telekom AG,
Antje Williams is appointed as Executive Program Manager for 5G since Jan, 2015. The 5G program within Deutsche Telekom is a holistic approach and aligns and drives all activities around 5G within the company including Architecture, Business, Standardization, Industry fora like NGMN, GSMA, European initiatives as 5GPPP, Finance, Communication and the 5G:haus (Telekom´s test bed for 5G). Deutsche Telekom has a leading role within the operator community developing a vision of 5G. In order to drive architecture and standardization Deutsche Telekom participates actively in different foras and demonstrated some core technologies of future 5G technologies in field trials and demos.
Prior to this role Antje became Head of Inflight Connectivity and Managing Director of T-Mobile HotSpot GmbH (subsidiary of Deutsche Telekom). She was responsible offering Wifi access on board of 15 airlines (in 2014). Before joining the Inflight Team Antje was Head of Sales for the national Wholesale Department in Southern Germany for five years. She was responsible for the fixed line business with customers as Telefónica Germany, Kabeldeutschland, BT Germany among others. Antje started in 2001 in the Legal Department of Deutsche Telekom.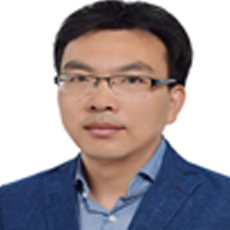 Director of Future Network Arch. LAB, Huawei Central Research Institute. Jianjin is now leading 5G End 2 End slicing industry development, including: standards, solutions and testbeds. Focusing on build industry reference points for end 2 end slicing.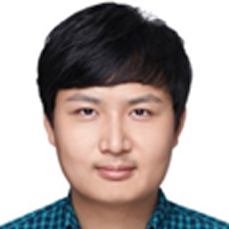 WenBo Sun
LetinVR Digital Technology co., Ltd
WenBo Sun is the founder of company LETINVR; and the founder of Air360China. He focuses on VR content innovation and realization, and creates virtual reality content ecology.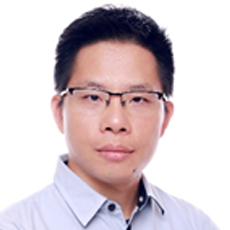 The chief head of TGPA team (Tencent Game Performance Ameliorator), focuses on the technology optimization and automation technology for massive users, and is committed to unlock the technical channels between Tencent's games and device manufacturers through a combination of software and hardware. Hong is also keen to improve the performance and experience optimization of game users in the terminal. Hong joined Tencent in 2005, he has more than 10 years of technical practice and team management experience. He has been in charge of those independent R&D games by Tencent and other agent game business,like "QQ Dance", " Dungeon & Fighter ", "QQ Speed" as well as " Assault Fire", "X-GAME", "QQ Speed mobile game"and "PUBG Mobile"。