5G mmWave Summit
Register NowOur SpeakersBuy your pass
It is estimated that by 2025 mobile technologies and services will contribute almost $5 trillion to the global economy and there will be 1.8 billion 5G connections. As stakeholders benefit from the improvements in productivity and efficiency that result from the increased take-up of very high-speed mobile services, 5G mmWave forms an important element of the 5G technology mix.
5G mmWave provides maximum data capacity at very high speeds and very low latency – facilitating reliable and high-quality connectivity in busy areas and for high-traffic scenarios, such as densely populated residential areas, public transport hubs, large entertainment venues and fixed wireless access (FWA) in homes.
Join this summit to understand how 5G mmWave is unlocking the full potential of 5G and hear from leading industry experts about:
5G mmWave progress to date and global outlook
The economics of 5G mmWave
Key applications and early adopter markets
Real-life use cases
Challenges, priorities and next steps
Our Speakers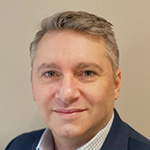 Stephen Rose
Senior Partner, Global Head Telco Practice, Bell Labs Consulting, Nokia
Stephen Rose, Senior Partner at Bell Labs Consulting has spent the last 20 years working in TMT Strategy Consulting. He works with Fixed and Wireless Telecom Operators, Industrial, Webscale, Private Equity and Government Sector clients at the intersection of business change, digitalization and technology. Stephen is active across academic and industry forums that are instrumental in shaping the future of the TMT sector's Industry growth and received a Master's degree in Strategy & Organizational Leadership from University of Oxford.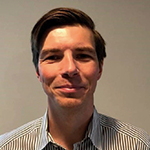 Peter Moberg
Head of Massive MIMO Radios, Ericsson
Peter Moberg is Head of Massive MIMO Radios at Ericsson, Product Line Radio, based in Stockholm, Sweden.
Peter has been with Ericsson since 2006 and held multiple positions in R&D, product management, market areas and strategy, working mainly with Radio Access Networks focusing on 4G LTE and 5G NR. During the last decade, he has also spent multiple years working closely with key customers in South Korea and the United States.
Peter holds a M. of Sc in Engineering Physics from KTH Royal Institute of Technology in Stockholm.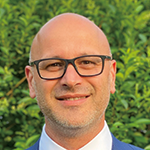 Marco Arioli is Technology Officer of Fastweb. Born in 1974 in Milano, he is responsible for the technological areas and operating processes relating to the fixed and mobile network infrastructure, according to the objectives set by the NeXXt Generation 2025 strategy. He joined Fastweb in 2003, managing strategic projects such as network planning and the development of new technological services, and covering roles with increasing responsibilities over the years. In 2016 Marco Arioli was appointed as Head of Network Engineering. Graduated in Telecommunications Engineering at Politecnico di Milano, he worked until 2003 in Corecom (Politecnico di Milano & Pirelli Labs), as researcher for the design and implementation of advanced electro optical devices for telecommunication systems.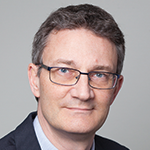 Philippe Poggianti
VP Business Development, Qualcomm France S.A.R.L.
Philippe Poggianti is Vice President, Business Development, in charge of developing the adoption of 5G "next waves" at Qualcomm Technologies, including 5G mmWave ecosystem and use cases.
In today's digital transformation period, it is essential for TelCos and Enterprises to leverage 5G mmWave as a critical infrastructure enabling new use cases and business models.
Philippe is a seasoned leader with more than 25 years of experience in the Telecom Industry, out of which 6 years based in Asia (Korea, Japan, China).
He works at Qualcomm Communications SARL office near Paris.
Philippe holds a Master of Science in Computer Science and a dual-degree Executive MBA from INSEAD (Paris, Singapore) and from Tsinghua University (Beijing).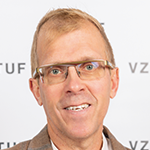 Michael Thelander
President and Founder, Signals Research Group
Michael Thelander is the President and Founder of Signals Research Group (SRG), a US-based research consultancy that offers thought-leading field research and consulting services on the wireless telecommunications industry.
Its flagship research product is a research product entitled "Signals Ahead," which has attracted a strong following across the entire wireless ecosystem with corporate subscribers on five continents. SRG's Signals Ahead research product and its consulting services are technology-focused with a strong emphasis on next-generation networks and performance benchmarking.
In his current endeavor, Mr. Thelander is the lead analyst for Signals Ahead and he guides a team of industry experts that provide consulting services for the wireless industry, including some of the largest mobile operators, the top equipment OEMs, trade associations, and financial institutions. He has also served as a member of an industry advisory board for one of the world's largest wireless infrastructure suppliers.
Mr. Thelander earned a Masters of Science in Solid State Physics from North Carolina State University and a Masters of Business Administration from the University of Chicago, Graduate School of Business.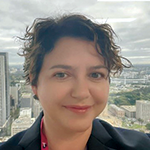 Iskra Nikolova
Executive Networks & Infrastructure Engineering, Telstra
Iskra Nikolova joined Telstra in November 2020 as the Network and Infrastructure Executive. At Telstra Iskra is responsible for the Customer Access Networks (Fixed and Mobile), Transport and IP, Private Cloud infrastructure and Telstra's International Network.
Iskra joined from Singtel in Singapore where she spent the last four years and was responsible for the Mobile Network and Network Cloud infrastructure in the country. Prior to Singtel Iskra was a member of the Senior Leadership Team of Vodafone Group, where in her last role she was responsible for Networks and IT in Greece.
Born in Bulgaria, Iskra relocated to the UK in her late twenties with her husband and son and has developed her career in telecommunications in London working for companies such as Ericsson, MCI Worldcom and Cable&Wireless in engineering and commercial roles.
Iskra holds a Master of Science degree in Computer Science and Telecommunications and an MBA from London Business School. In her spare time she enjoys cycling and photography and exploring Melbourne and Victoria where she is based.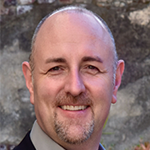 Brian Mecum
VP, Device Technology, Verizon
Brian Mecum is vice president for Verizon, the largest wireless company in the United States, and oversees the Device Technology organization driving the device ecosystem for future network evolution (LTE-M, NB-IoT, CBRS, 5G, etc.) while optimizing existing device performance and architecture. He is responsible for tracking Verizon and industry network technology plans and ensuring that the connected objects roadmap (across business channels) is enabled to support the technical and business needs of the corporation. In this role, he works in collaboration with Network Planning to ensure device alignment with network future-state infrastructure and capabilities, in collaboration with OEMs and device manufacturing stakeholders to identify and address new-device requirements of the network and also in collaboration with standards bodies (3GPP, GSMA, etc.) to lead development of industry standards for new products and device technology. In addition, Brian also manages the sports-tech partnership initiative for Verizon. Brian is working closely with the NFL, NHL, and NBA to create 5G content and enriched next-gen experiences for Verizon consumers.
Mecum is passionate about ushering in future technologies and cultivating new talent via leadership conferences for women and high potentials, and takes an active role in STEM outreach programs.
Prior to his current position, Brian held the position of West Territory Network Vice President for Verizon Wireless where he had responsibilities for industry-leading voice and data networks for 28 states including 9 of the largest, most dense cities in the United States.
Brian holds a Bachelor's degree in Business Management from the University of Arizona with a minor in Chemical Engineering.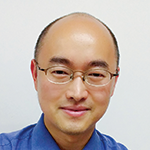 Shen Yang
Senior Solution Architect, ZTE
Mr. Shen Yang, Senior Solution Architect of ZTE. He joined ZTE Corporation in 2003, in charge of the technical research and practical application of radio innovation. Mr. Shen Yang has a deep understanding of wireless network technology and industry development trends.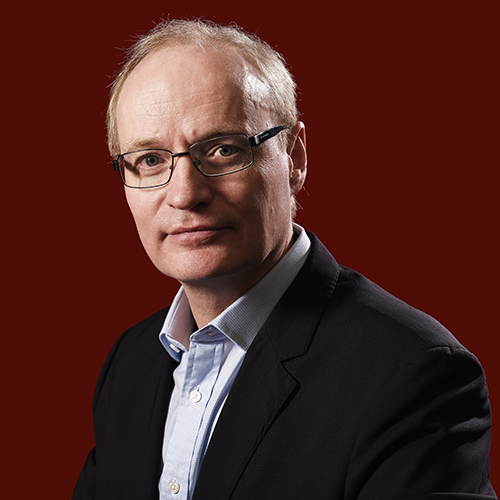 Alex Sinclair is the Chief Technology Officer at the GSMA. With more than 25 years in telecommunications in general and mobile in particular, Alex has worked for a number of companies in the UK, Germany and the US. In the early 1990's, Alex was part of the project team that launched the T-Mobile D1 network in Germany. In 1995, Alex helped Syniverse to launch their GSM clearinghouse business. Prior to joining the GSMA, Alex was Director of Network Engineering at ICO (a Global Satellite venture). Alex has served as Chief Technology Officer of the GSMA since 2005.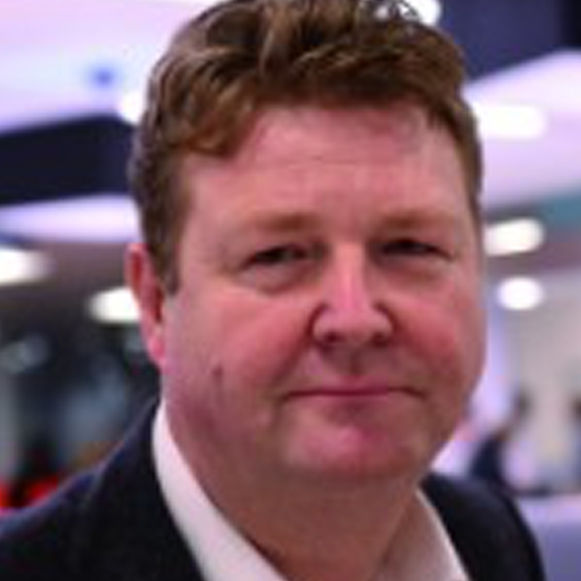 Henry Calvert
Head of Networks, GSMA
Henry joined the GSMA in December 2013, and is responsible for the delivery of the Future Networks programme. A key programme of the GSMA's strategic focus, to deliver industry scale for IP Communications and 5G, whilst considering Network Economic challenges for the Mobile industry as it transitions to a 5G Era.
Previously he worked for the SingTel Group and has over 20 years' experience in the telecommunications sector, both in Networks and IT portfolios and has been involved in the deployment of mobile networks in over 10 operations across 10 different countries. Henry designed and built Optus' 3G + LTE mobile network, all IP network and managed the product development transformation.  He was the creator and board member of the network sharing Joint Venture between SingTel Optus and Vodafone Networks Pty Ltd (Australia).
Henry has been a board member and Chair of the Australian Mobile Telecommunications Association (AMTA) and previously held an Executive Management Committee position in the GSMA.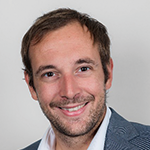 Federico Agnoletto
Senior Economist, GSMA Intelligence
As Senior Economist within GSMA Intelligence, Federico is responsible for producing compelling economic analysis across a range of GSMA programmes and initiatives. He works closely with Mobile for Development (M4D) and the Regulatory and Spectrum policy Teams. Recent works include looking at the cost effectiveness of deploying mmWave 5G and 5G Fixed Wireless Access across a range of scenarios as well as building a quantitative supply and demand connectivity model to improve rural coverage in several countries in Sub-Saharan Africa. He holds a MSc in Economics from Bocconi University and a MRes in Economics from the Catholic University of Louvain.
Register below
Registering your interest does not guarantee your spot, seats will be allocated on a first come, first serve basis and we recommend you arrive early.
A valid pass for MWC Barcelona 2022 is required to access the 5G mmWave Summit. Find out more here.