Automation Anywhere: Transforming Telecom Operations and the Customer Experience through AI & Intelligent Automation
Automation Anywhere is a developer of robotic process automation (RPA) software, which employs software bots to complete processes. Their products combine traditional RPA with cognitive elements such as natural language processing and reading unstructured data. These include bots with machine-learning capabilities.
The convergence of technology is underway throughout the Telecom industry, blurring the lines of technology, customer expectations, and investor demand. With 5G rolling out, the pressure is on Telecom companies to perform at a higher level.
To solve several business challenges like streamlining an operation, increasing bandwidth, or improving customer satisfaction, Telecom organisations are turning to automation. With robotic process automation (RPA), a business can assign repetitive manual tasks to software robots so employees can focus on more important functions like customer satisfaction, improve sales and add value to processes.
RPA bots can expand the workforce of any enterprise allowing you to create a "digital worker," or a series of bots that can perform a complete process, offloading mundane tasks and refocusing on working with other people.
Despite the leaps in automation technology over the past 20 years, companies still dedicate teams to manual work, stringing together data from different systems, or even simply copying data from one system to another as a tedious manual project. While there are some great applications and packages available, APIs alone can't operate at the level needed to perform effectively.
Instead, the person in the middle of the operation becomes an aggregator, collector, and curator of data.  Automation Anywhere's RPA can reduce the average handling time in a contact centre by 20% through having a bot automatically aggregate data from multiple systems. New wireless, wired, or satellite lines can be set-up in half the time by automating credit and account checks as a representative works with a customer. It allows any Telecom operator to focus more on business insights that improve service while allowing more detailed options tailored to specific markets.
With 5G, there is now more of a push for true virtualisation and automation for the core network,  automating an entire operation can maximise the data used to include the information that exists at the edge. A Network Operations Centre (NOC) in particular has a lot opportunity to use RPA and AI that creates intelligent automation to help with extracting critical data from an email, start the ticketing process, and automatically send any escalations.
RPA is increasing exponentially in popularity with Gartner[1] estimating that over 90% of medium-to-large enterprises will have implemented some form of RPA by 2021.
The category has seen unprecedented growth due to how easy it is to implement and connect data in ways that add considerable value. With Automation Anywhere's RPA which uses a truly cloud-based RPA solution implements an AI-enabled RPA at a lower total cost of ownership (TCO) and a quick return on investment (ROI).
Bouygues Telecom, Sprint, and TATA Sky have all seen thousands of hours saved while increasing accuracy of reporting to eliminate errors, simply by implementing Automation Anywhere AI-enabled RPA solutions. Their intelligent automation isn't limited to any single department or function., rather, it enables the free flow of information across an entire company for a truly digital experience.
Automation Anywhere Enterprise is the ongoing actualisation of advancements in the field of robotic automation. Inside Automation Anywhere Enterprise, you'll find the most advanced set of RPA tools on the market, complete with cognitive software robots and powerful built-in analytics. Empowers people whose ideas, thought and focus make the companies they work for great. We deliver the world's most sophisticated Digital Workforce Platform making work more human by automating business processes and liberating people.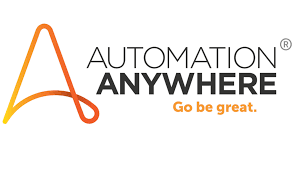 [1] https://www.gartner.com/en/about
The GSM Association ("Association") makes no representation, warranty or undertaking (express or implied) with respect to and does not accept any responsibility for, and hereby disclaims liability for the accuracy or completeness or timeliness of the information contained in this document.