MWC22 Las Vegas Open RAN Summit Catch-Up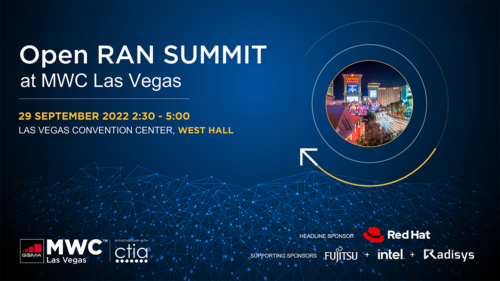 On Thursday 29 September 2022, global Open RAN experts joined us at MWC22 Las Vegas for the Open RAN Summit sponsored by our partners Red Hat, Fujitsu, Intel and Radisys. The summit covered the latest Open RAN specifications, software developments, industry adoption and successful network implementations in the US and beyond.
Watch the full summit below to experience the keynote presentations and panellists as they share key insights into ways to accelerate the Open RAN ecosystem.
Thank you to all our speakers and panellist for their presentations and insights:
Session 1
Open RAN Momentum
Session 2
Maturity of Open RAN Adoption
Session 3
Accelerating Open RAN Adoption