On Demand: 5G mmWave Summit at MWCB 2023
5G mmWave:  Accelerating into 2023 & Beyond
5G mmWave is a key element of the 5G technology mix, providing maximum data capacity at very high speeds and very low latency –thereby facilitating reliable and high-quality connectivity in busy areas and for high-traffic scenarios, such as densely populated residential areas, public transport hubs, large entertainment venues and Fixed Wireless Access (FWA) in homes.
The last year has seen considerable global progress in the wake of recent 5G mmWave deployments offering huge benefits to businesses and consumers by delivering significant improvements to bandwidth, speed and responsiveness, particularly in densely populated and high-capacity areas, such as public transport hubs like airports and train stations, entertainment venues and sport stadiums.
This Summit brought together the industry's leading operators and vendors behind this global expansion, showcasing the latest deployments and plans for the future as well as updates on the regulatory landscape and the impact that 5G mmWave is having on global business and society.
To learn more about 5G mmWave, visit gsma.com/5GmmWave.
Speakers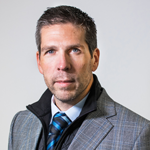 Peter Jarich
Head of GSMA Intelligence, GSMA Intelligence
Peter leads the GSMA Intelligence analyst team, driving its content strategy and agenda. Working across the GSMA membership and broader mobile ecosystem, Peter is responsible for developing insights into the intelligence products
required by the market as well as the best ways in which to deliver them. In the near-term, this means driving the rollout of new data sets and research on topics ranging from 5G and IoT, to Consumer Demand trends, Fixed TV & Convergence.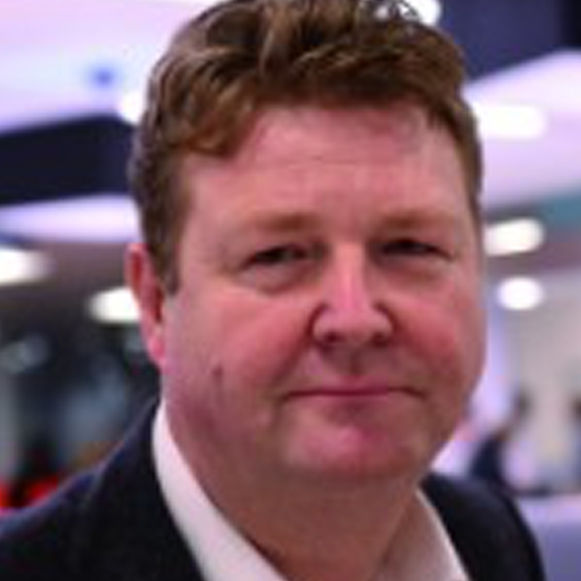 Henry Calvert
Head of Networks, GSMA
Henry joined the GSMA in December 2013, and is responsible for the delivery of the Future Networks programme. A key programme of the GSMA's strategic focus, to deliver industry scale for IP Communications and 5G, whilst considering Network Economic challenges for the Mobile industry as it transitions to a 5G Era.
Previously he worked for the SingTel Group and has over 20 years' experience in the telecommunications sector, both in Networks and IT portfolios and has been involved in the deployment of mobile networks in over 10 operations across 10 different countries. Henry designed and built Optus' 3G + LTE mobile network, all IP network and managed the product development transformation.  He was the creator and board member of the network sharing Joint Venture between SingTel Optus and Vodafone Networks Pty Ltd (Australia).
Henry has been a board member and Chair of the Australian Mobile Telecommunications Association (AMTA) and previously held an Executive Management Committee position in the GSMA.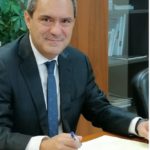 Professor Konstantinos Masselos
President, Body of European Regulators for Electronic Communications (BEREC) and Hellenic Telecommunications & Post Commission (EETT)
Professor Konstantinos Masselos has been appointed as the President of the Hellenic Telecommunications & Post Commission (EETT) in February 2018 and his mandate has been renewed in February 2022.
He has been elected as President of the Body of European Regulators for Electronic Communications (BEREC) for 2023 and also Vice-President for 2022 and 2024. Moreover, he served as Vice-President of BEREC in 2019.
He is Professor in the Department of Informatics and Telecommunications of the University of Peloponnese and he served as Rector of the above University during the period 2012-2017.
From 2005 to 2008 he was a Lecturer in the Department of Electrical and Electronic Engineering at Imperial College London. Also during the period 2010-2016 he was an Honorary Lecturer in the same Department.
From 2001-2004 he worked in the telecommunications industry.
Since 2005 he has been collaborating as an expert with various units of the European Commission. Also, he was member of the Scientific Committee of the European Cooperation in Science and Technology (COST) from 2015 to 2017.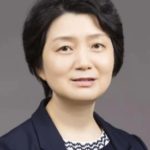 Zhiqin Wang
Vice President, CAICT, China Academy of Information and Communications Technology (CAICT)
Zhiqin Wang is the Vice President of the China Academy of Information and Communications Technology (CAICT), the Professor-level senior engineer. She is currently the Chair of the Wireless Technical Committee of China Communications Standards Association (CCSA) and the Director of the Wireless and Mobile Technical Committee of China Institute of Communications (CIC). She is also serving as the Chair of the IMT-2020(5G)Promotion Group and Chair of the IMT-2030(6G)Promotion Group in China.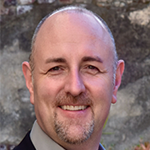 Brian Mecum
VP, Device Technology, Verizon
Brian Mecum is vice president for Verizon, the largest wireless company in the United States, and oversees the Device Technology organization driving the device ecosystem for future network evolution (LTE-M, NB-IoT, CBRS, 5G, etc.) while optimizing existing device performance and architecture. He is responsible for tracking Verizon and industry network technology plans and ensuring that the connected objects roadmap (across business channels) is enabled to support the technical and business needs of the corporation. In this role, he works in collaboration with Network Planning to ensure device alignment with network future-state infrastructure and capabilities, in collaboration with OEMs and device manufacturing stakeholders to identify and address new-device requirements of the network and also in collaboration with standards bodies (3GPP, GSMA, etc.) to lead development of industry standards for new products and device technology. In addition, Brian also manages the sports-tech partnership initiative for Verizon. Brian is working closely with the NFL, NHL, and NBA to create 5G content and enriched next-gen experiences for Verizon consumers.
Mecum is passionate about ushering in future technologies and cultivating new talent via leadership conferences for women and high potentials, and takes an active role in STEM outreach programs.
Prior to his current position, Brian held the position of West Territory Network Vice President for Verizon Wireless where he had responsibilities for industry-leading voice and data networks for 28 states including 9 of the largest, most dense cities in the United States.
Brian holds a Bachelor's degree in Business Management from the University of Arizona with a minor in Chemical Engineering.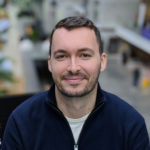 Stéphane Guérin
Co-founder & CTO, Immersiv.io
Stéphane co-founded Immersiv.io 6 years ago to reinvent the sports fan experience. He is leading the technical teams who are combining Augmented Reality, Machine Learning and 5G technology to create cutting edge experiences for sports fans.
As an entrepreneur with a passion for innovation and new technologies, Stéphane held various leadership positions in startups over the past 15 years. He had the chance to lead technical teams delivering major projects in the sports industry, working with some of the biggest sports leagues, broadcasters and telcos in the world.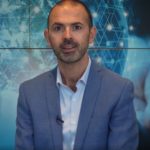 Juan Cambeiro
5G Customer Innovation, Telefónica de España
Juan Cambeiro is manager of 5G Customer Innovation Projects at Telefónica Spain. As part of his job, he is dedicated to assess the new business opportunities of 5G technologies for our corporate customers, collaborating with them in implementing and field-testing on premise 5G use cases and trials that help to identify the potential 5G service portfolio, future opportunities, market potential, technology challenges, and customer pain points that will be solved in the near to mid term.
Juan has represented Telefónica Mobile World Congress for the last 10 years by bringing different innovation success stories in collaboration with customers, in an effort to develop early markets in a unique environment.
Private Mobile Networks, AR/VR industrial solutions, Edge Computing, Big Data, Cloud TV Production, Video Analytics, Sports Events, Industry 4.0 & Logistics, v2X for industry, etc. are the different fields where Juan has been developing his activity in the last 15 years, always looking for imaginative solutions to solve customers' problems.
Telecommunications Engineer by University of Vigo, MBA by Politécnica de Madrid, and IE associated professor at the "Instituto de Empresa" Business School, Juan's work has been focused on Innovation and new technologies in all his career.
Takehiro Nakamura
Chief Technology Architect, NTT DOCOMO, Inc.
Mr. Takehiro Nakamura joined NTT Laboratories in 1990. He is now Chief Technology Architect in NTT DOCOMO, Inc.
Mr. Nakamura has been engaged in R&D and the standardisation activities for advanced radio and network technologies of W-CDMA, HSPA, LTE/LTE-Advanced, 5G and 6G. Mr. Nakamura has been contributing to standardisation activities in 3GPP since 1999, including as vice chair and chair of 3GPP TSG-RAN from 2005 to 2013. He has also been the Acting Chairman of Strategy & Planning Committee and the leader of Millimeter wave Promotion Ad Hoc of 5G Mobile Communications Promotion Forum(5GMF), the leader of Cellular System Task Group of ITS Info-communications Forum, and the leader of White Paper Subcommittee in Beyond 5G Promotion Consortium in Japan.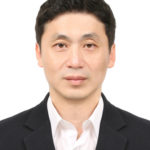 Dr. Changsoon Choi
Vice President, Deutsche Telekom, Germany
Dr. Changsoon Choi is Vice President of Deutsche Telekom, Germany, where he is leading NW service differentiation and convergence in Group Technology, representatively 5G network slicing, QoS, FMC, Multipath, millimeter-wave so on. Prior to the current responsibilities in Deutsche Telekom, he used to be leading world 1st 5G commercialization and developing 5G E2E infrastructure in SK Telecom. His industrial experience also includes affiliations with NTT DOCOMO communication laboratories Europe GmbH, Germany, with Leibniz Institute Innovation for High Performance Microelectronics GmbH, Germany, and with the National Institute of Information and Communications Technologies (NICT), Japan.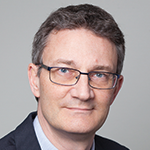 Philippe Poggianti
VP Business Development, Qualcomm France S.A.R.L.
Philippe Poggianti is Vice President, Business Development, in charge of developing the adoption of 5G "next waves" at Qualcomm Technologies, including 5G mmWave ecosystem and use cases.
In today's digital transformation period, it is essential for TelCos and Enterprises to leverage 5G mmWave as a critical infrastructure enabling new use cases and business models.
Philippe is a seasoned leader with more than 25 years of experience in the Telecom Industry, out of which 6 years based in Asia (Korea, Japan, China).
He works at Qualcomm Communications SARL office near Paris.
Philippe holds a Master of Science in Computer Science and a dual-degree Executive MBA from INSEAD (Paris, Singapore) and from Tsinghua University (Beijing).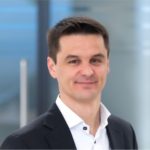 Christian Leon
VP Network and Managed Services, Europe & Latin America, Ericsson
Christian Leon joined the Europe & Latin America market on January 2020 to lead the team of engagement engineers and commercial managers for the Radio and Managed Services portfolio of Ericsson. Christian is based in Paris.
Prior to this, Christian was in New Jersey (US) for three years where he contributed to the early success of Ericsson 5G in the US by leading the Verizon sales team for the Ericsson Digital Services portfolio.
Christian Leon has a broad experience in the Telecom industry, he has joined Ericsson in 2010 and had multiple roles at Ericsson US as a business manager, and at Ericsson Sweden where he led the Business Unit Network commercial management team.
Prior to this, Christian was located in Dallas (US), where he held various positions including commercial marketing, head of wireless commercial management and head of CDMA business management. His career started in France in the early days of 3G, after graduating from l'École Supérieure d'Électricité (Supélec Paris) in 1998 with a degree in digital processing.
Christian served as a Navigation Officer in the French Navy from 1998 to 2000.
Areas of Expertise:
Radio, Managed Services. Digital Services portfolio
Commercial Management and customer TCO (Total Cost of Ownership)
5G
French/English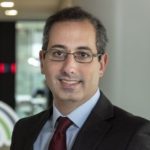 Eduardo Fichmann
Innovation & Product Strategy Global Director, Cellnex
Eduardo Fichmann is Cellnex´s Global Innovation & Product Strategy Director, with responsibility for the group´s portfolio and product strategy as well as for overseeing innovation, partnerships and corporate venture activities.
Eduardo joined Cellnex from BT where he was responsible for developing BT's long-term, multi-technology network strategy and investments across EE and Openreach. Previously, as well as being a senior corporate adviser in new growth strategies and M&A, Eduardo held strategy leadership positions in Australia's nbn, Singtel Optus and oOh!media.
A former Bain & Company consultant, he holds a BSc degree in Economics from the University of São Paulo (USP) and a MBA from Columbia Business School.
Thank you to all our speakers for their presentations and insights. Please find below on demand individual recordings.
Agenda
5G & 5G mmWave –  A global perspective
Henry Calvert

Head of Networks, GSMA

5G mmWave circa 2023: State of the market and look back at our accomplishments
Peter Jarich

Head of GSMA Intelligence, GSMA

The regulatory landscape for 5G mmWave
Professor Konstantinos Masselos

President, Body of European Regulators for Electronic Communications (BEREC)

President, Hellenic Telecommunications & Post Commission (EETT)

5G mmWave in China
Zhiqin Wang

Vice President, China Academy of Information and Communications Technology (CAICT)

Panel: Winning With 5G mmWave: F1, Superbowl and NBA
Brian Mecum

Vice President, Device Technology, Verizon

Stéphane Guérin

Chief Technology Officer, Immersiv.io

5G mmWave in Spain: customer cases, lessons learned and looking beyond
Juan Cambeiro

5G Customer Innovation, Telefónica de España

5G mmWave in Japan and the "5GMF Millimeter wave Promotion Ad Hoc" Project
Takahiro Nakamura

Chief Technology Architect, NTT Docomo

Millimeter-wave for 5G campus network in

Germany

Dr Changsoon Choi

Vice President, Technology Architecture and Innovation, Group Technology, Deutsche Telekom

What do we mean by unleashing the full 5G potential?
Philippe Poggianti

Vice President, Business Development, Qualcomm

5G mmWave:  Use cases, Performance, Ecosystem and Ericsson portfolio commitment
Christian Leon

Vice President, Network and Managed Services, Europe & Latin America, Ericsson

Reinventing business districts with 5G mmWave
Eduardo Fichmann

Innovation & Product Strategy Global Director, Cellnex
Professor Konstantinos Masselos
Brian Mecum & Stéphane Guérin