To watch major brands demo their live RCS Business Messaging campaigns at MWC18, click here.
Digital technologies are undergoing a seismic transformation. Many aspects of everyday life are now affected by digital technology; from accessing services to the way we communicate with our colleagues and friends, human behaviour has changed dramatically over recent years.
Enterprises are also undergoing profound change to the way they communicate, for now businesses can harnesses technological developments to interact with their customers in new, personalised ways. One of the main driving forces behind this progression is an emerging mobile network technology – RCS.
With RCS Business Messaging estimated to be worth over $74 billion by 2021 and supported by a growing list of leading global brands such as ITV, Subway and Booking.com, this is now reality. In addition to technological improvements enabling more sophisticated communication platforms, networks also have the potential for significantly improved latency and network slicing – becoming faster, more flexible and optimised for each of the many sectors they serve.
At the Innovation City at Mobile World Congress 2018, the GSMA's Future Networks programme was in attendance – partnered with organisations including Alibaba, Deutsche Telekom, EE, Google, KT, Subway and the University of Surrey and Vodafone – to showcase the enormous cross-industry potential as RCS and 5G continue to gain momentum.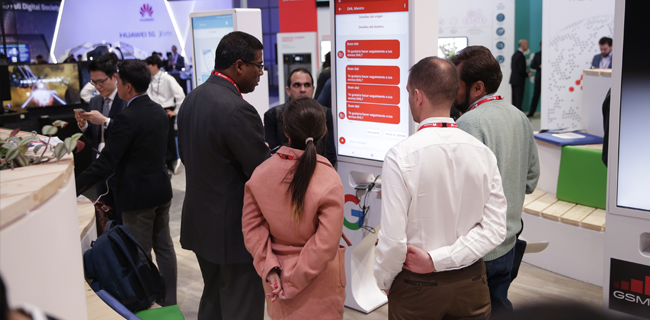 With live demonstrations across the City exploring a plethora of use cases, the message was clear: everyday communication is changing fast, and RCS will be a key agent in its advancement. This was observable in a flagship demonstration by fast food giant Subway, who unveiled an their RCS proposition which enables customers to order and pay for their food all from the comfort of their messaging inbox. Moreover, customers have the potential for personalised offerings to be sent through to their handset through a medium which is typically read within 10 seconds of being received.
Ease of use proved a consistent theme throughout and a clear priority for Deutsche Telekom, whose Customer Care chatbot highlighted the vital importance of simplicity in harmonisation of user experience. Enabling users to ask for assistance and request information about their mobile data subscription from the mobile inbox, the need for repeated download and removal of various apps is eliminated, and costs to the operator of providing high quality customer care are greatly reduced. Elsewhere FC Barcelona's chatbot, developed in conjunction with the GSMA and marketing company 3C, proved an appealing counterpart, harnessing the GSMA's MaaP (Messaging as a Platform) approach to provide an interactive showcase of the latest information on world-leading football team FC Barrcelona.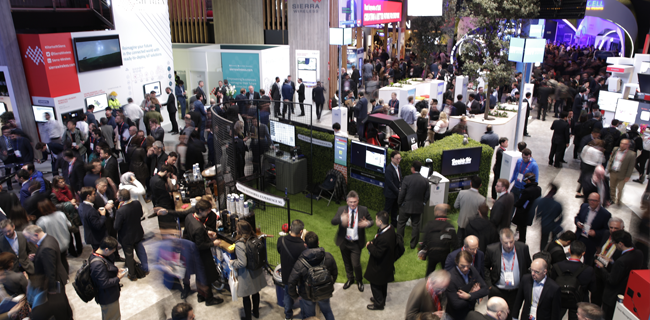 The potential applications of RCS business messaging are almost limitless. More broadly, the combination of the RCS platform with the vast bandwidth and low latency of 5G networks is an area particularly replete with possibility. In partnership with the Future Networks programme, organisations including the University of Surrey, Kings College London, the University of Bristol, EE, Korea Telecom, China Unicom and Alibaba were on hand to provide valuable insight into the potential offered by 5G across a multitude of wide-ranging use cases.
The enhanced network speed of 5G is expected to herald a new era in health IT infrastructure, for example, with the potential to enable routine and even emergency diagnosis and care remotely. Together with Expway and G-UAV, mobile operator EE examines the ways in which 5G can revolutionise critical mobile communications for emergency services. Elsewhere, China Unicom and Alibaba explored advances in facial recognition and biometrics in the Office of the Future, and 3D capture system developer DoubleMe – together with 5GIC – provided the exhilarating opportunity to experience holoportation, with visitors able to interact with remote parties via 3D hologram.
The event served as a striking exposition of the many ways in which RCS and 5G will alter the digital landscape forever. With the evolution of digital technologies only accelerating, and the commitment of world-leading partners in bringing these visions to life, it is clear that a new age in digital technology is only a stone's throw away.
To watch major brands demo their live RCS Business Messaging campaigns at MWC18, click here.