MWC23 Las Vegas – 5G Futures Summit
In less than four years from standardisation, 5G adoption has accelerated and roll out is now in full swing. The 5G Era began to scale in 2020, and now in 2023 5G has launched in 98 countries and deployed by 256 Operators – that covers 50% of global markets and as of today over a third of the global population. It's now resulted in over 640 million 5G connections and a skyrocketing 2 billion connections expected by 2024; 5G could become the fastest adopted mobile technology in history.
5G networks are constantly evolving through mobile technology innovations, which in turn is enabling scale at pace, improved economics of networks at scale, enhanced coverage, and improved connectivity performance and Operator capability.
In 2023, to meet the mobile user demands, the GSMA is focused on emerging 5G capabilities such as the 5G Era advances; 5G mmWave, 5G Standalone, 5G-Advanced capabilities including 5G New Calling, utilisation of Artificial Intelligence / Machine Learning to optimise and balance user demands, exposing network capabilities to the growing Cloud Infrastructure developer communities to improve the mobile customer experience across all industry sectors.
Sponsors
5G Futures Summit Platinum Sponsor: Wipro
5G Futures Summit Gold Sponsor: NTT DOCOMO, Radisys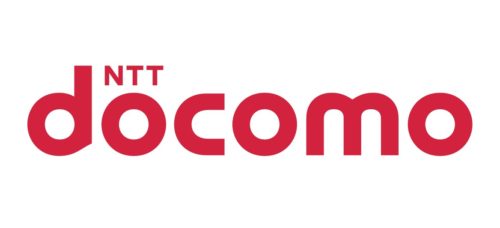 5G Futures Summit agenda
The 5G Futures Summit will bring together leading industry experts to explain and discuss:
How 5G will evolve over the next couple of years
Which customer 5G solutions will deliver value and drive growth
How the evolution of the global Open Gateway Platform has created new market opportunities, adding value beyond connectivity
Open Infrastructure and the importance of Interoperable OpenRAN in enabling 5G scaling
The full value of 5G-Advanced to enhance 5G networks, before the advent of 6G
Join us from 2pm (PDT) for coffee, refreshments and registration.
Session 1: 5G: adding value beyond connectivity with Open Gateway
Time: 14:30 – 15:25
Moderator: Henry Calvert
Session overview:
In the 5G era, mobile operators have a tremendous opportunity to capitalise on the full potential of their networks. The GSMA Open Gateway initiative has captured widespread attention and received strong backing from more than 60% of global mobile operators, all united in their effort to create universal access to operator networks for developers and streamline data services for consumers. However, as the initiative advances, a crucial aspect to consider is how value will be created for operators in their go-to-market strategies. In this discussion, we will delve into potential profitable Open Gateway business models, the business justifications for this, and projected future value.
Speakers: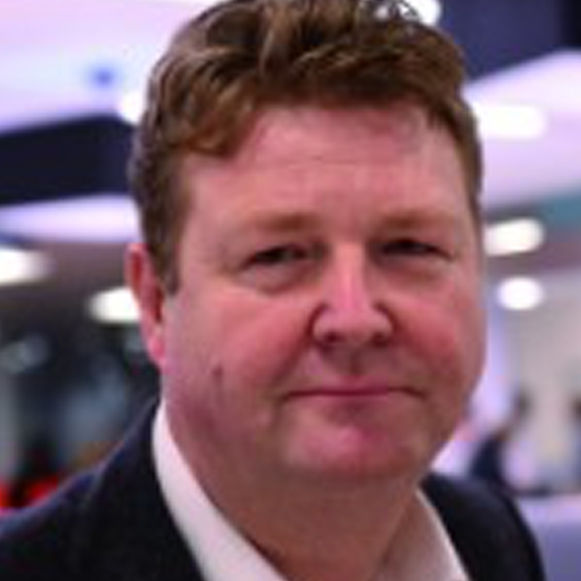 Henry Calvert
Head of Networks, GSMA
Henry joined the GSMA in December 2013, and is responsible for the delivery of the Future Networks programme. A key programme of the GSMA's strategic focus, to deliver industry scale for IP Communications and 5G, whilst considering Network Economic challenges for the Mobile industry as it transitions to a 5G Era.
Previously he worked for the SingTel Group and has over 20 years' experience in the telecommunications sector, both in Networks and IT portfolios and has been involved in the deployment of mobile networks in over 10 operations across 10 different countries. Henry designed and built Optus' 3G + LTE mobile network, all IP network and managed the product development transformation.  He was the creator and board member of the network sharing Joint Venture between SingTel Optus and Vodafone Networks Pty Ltd (Australia).
Henry has been a board member and Chair of the Australian Mobile Telecommunications Association (AMTA) and previously held an Executive Management Committee position in the GSMA.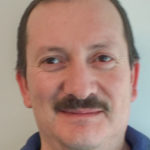 Ross Ortega
VP Product Management, Azure for Operators, Microsoft Azure
Ross Ortega, a product manager in Azure for Operators, focuses on edge computing, 5G, and hybrid cloud services. He is responsible for Public MEC (5G networks connected to Azure hardware for IoT and user applications) and Azure Operator Distributed Services (Azure 5G network function virtualization platform). Previously Ross was in Azure Networking where he created a $1B portfolio of networking services launching ExpressRoute, VPN, Virtual WAN, Application Gateway, Web Application Firewall, Bastion Host, Route Server, Private MEC and created an ecosystem of Network Virtual Appliances. Prior to Azure he was in Windows Networking focusing on Network Virtualization, Hyper-V switch security, and network performance. Before Microsoft Ross founded a couple of venture-backed startups focusing on networking software and network behavioral analysis. He received a Ph.D. in Computer Science from the University of Washington and bachelor's degree in Electrical Engineering from MIT.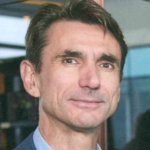 Juan Carlos Garcia Lopez
SVP Technology Innovation and Ecosystem, Telefonica Group
Juan Carlos is SVP Technology Innovation and Ecosystem at Telefonica Group, focused on technologies like Edge Computing, NaaS, Network Slicing or AI. He leads the Technology Architecture and Innovation Plan and oversees Telefonica's participation in standards (O-RAN, ETSI, 3GPP…) and industry fora, representing Telefonica in bodies like the GSMA, Telecom Infra Project, 5TONIC (Telefónica's 5G ecosystem lab), INDESIA (Spanish association for the development of the Data Economy and AI in the Industrial sector) or the European Alliance for Industrial Data, Edge and Cloud.
He has developed a good part of his career at Telefonica GCTIO unit with different VP positions:  Technology and Architecture (2017-19), Radio Access (2016-17), Transport (2015-16), Operations and Plans (2010-11), Architecture and Plans (2008-9), Fixed Access (2006-7).
Along his 32 years in the Group, he has worked in several Telefónica companies: Germany (2011-14), Data Europe (Italy 2000-2, Germany 2003-5), Latam (1998-2000), R&D (1990-97), playing different technology, architecture, engineering, business development and R&D roles, with periods residing in US and Germany.
He has a Telecom Engineering degree at the Polytechnical University of Madrid and worked for seven years as associate professor of Computer Science at Carlos III University in Madrid.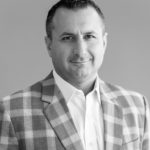 John Nitti
Senior Vice President of Strategic Partnerships, New Business Development & CIO Verizon Ventures, Verizon
John Nitti is the Senior Vice President of Strategic Partnerships, New Business Development & CIO Verizon Ventures. John is responsible for identifying and optimizing new growth/monetization opportunities for the company in areas such as; 5G Ecosystem, Mobile Edge Compute, Satellite, AI, IoT, Sports, Music, and e-sports. John and his team manage both long term strategic business development, new business model commercialization, as well as manage the larger strategic partnership portfolio for Verizon. He connects entrepreneurs with Verizon's network of strategic and financial resources to help advance their businesses. John's scope extends across the Verizon ecosystem including marketing, consumer, business and global network technologies areas of the company.
John is responsible for executing new commercial models, strategic agreements and partner relations. He identifies and assesses advanced monetization opportunities and investments while driving substantial acceleration with Verizon's top partners. Additionally, John drives impact with key sports and music sponsorships to excel audience coverage, marketing equity, market potential, and technology implementation.
Prior to his current role, he joined Verizon in December of 2015 as Chief Media Officer. He was responsible for activation strategy development and holistic integration across media, digital marketing, sponsorships experiential, trade shows and sales enablement activities. With a commitment to continually drive thought leadership within the industry, John currently serves on several committees including 5G Future Forum, GSMA Strategy Group, and See Her – Hear Her. Additionally, John is a strong supporter of talent & diversity, committed to engaging top talent to build a diverse and inclusive workforce.
In December of 2015, John was awarded by the John A. Reisenbach Foundation for his commitment to public service and his community. In 2013, he co-founded Madison Avenue Rebuilds Staten Island and in collaboration with the Stephen Siller Tunnel to Towers Foundation, raised over $270K to help bridge the financial gap for residents rebuilding their homes and lives in the aftermath of Hurricane Sandy. John actively participates in events that assist United States troops abroad and underserved youth in New York City. Being an alumni and father of a current student (John III), John is also Co-Chair on the Board of the Family Association for St. Joseph by-the-Sea HS which is dedicated to supporting the students, staff, and families of the St. Joseph's community.
Prior to joining Verizon, John served as Chief Investment Officer for Publicis Groupe's ZenithOptimedia – Worldwide. While there, he managed the global media investments for clients such as; General Mills, 20th Century Fox, JP Morgan Chase, Kohls, H&M and Toyota. Prior to his time at Publicis, John was a member of the management team for American Express and led their global media & sponsorship marketing efforts. John has also worked at Dentsu, Time Inc. and Young & Rubicam. John holds a Bachelor of Science degree in marketing and finance from Wagner College. He and his wife Noelle and their two sons live on Staten Island in New York.
Session 2: Powering the next wave of innovation with 5G-SA-Advanced
Time: 15:30 – 16:25
Moderator: Barbara Pareglio
Session overview:
The second phase of the 3GPP 5G standardisation process is set to unleash a new era of innovations with the advent of 5G Advanced. This revolutionary advancement will empower operators to create a more conducive environment for the widespread adoption of 5G SA services. These services encompass an array of transformative features, including network slicing, edge computing, and the vast realm of massive IoT.
As these new capabilities are added to those enabled since 4G and 5G NSA, we need practical ways to tap into and monetize them. This session will test that notion with a few working examples shedding light on avenues for monetisation of the full array of capabilities in our modern networks from 4G to 5G NSA and the emerging new realm of 5G Advanced and its standalone capabilities.
Speakers: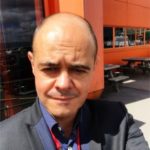 Patrick Castagnino
Connectivity Business Development for Digital Aviation, Airbus
Patrick CASTAGNINO has more than 20 years of connectivity experience working in the aviation industry with multiple roles (Engineering, customer support, Maintenance, Project & Program, Digital Transformation & Connectivity innovation…) . He is now Connectivity Business for Digital Aviation at Airbus with the role to develop the connectivity business for Airbus Commercial and global convergence for AIrbus group: 5G Connected Aircraft, Aircraft remote predictive maintenance and future seamless passenger connectivity, 5G IoT for Manufacturing, Internet-of-Things (IIoT), new technologies.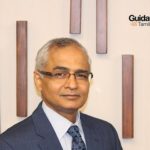 Dr. Neeraj Mittal
Senior Civil Servant, Department of Telecommunications, Government of India
Dr. Neeraj Mittal, Secretary, Department of Telecommunications, is a senior Civil Servant of Government of India and belongs to the prestigious Indian Administrative Services. He is a B. Tech in Electrical Engineering from IIT, Kanpur, MBA from Cranfield University, UK and Ph.D from Ohio State University, USA in Management Information Systems.
He started his career as an IAS Officer in 1992. He has held various administrative positions in the fields of land and revenue management, mines and minerals, IT/Communications, e-governance. During his stint in Central deputation, he worked in the Department of Telecom, Ministry of Commerce & Industry and Ministry of Petroleum & Natural Gas. While working as Joint Secretary in the Ministry of Petroleum & Natural Gas, he was instrumental in rolling out the Cash Transfer progam in Government of India's flagship Scheme pertaining to the 'Give It Up' campaign of LPG cylinders. He has also served as Senior Advisor to the Executive Director of World Bank in Washington DC.
He held important positions as CEO of Tamil Nadu State Industrial Guidance and Export promotion Bureau, Additional Chief Secretary, Information Technology and Digital Service Department and MD & CEO, Tamil Nadu Urban Finance and Infrastructure Development Corporation.
He also has several publications to his credit.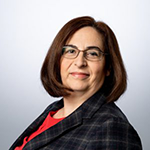 Barbara Pareglio
Executive Director for Advanced Air Mobility and IoT Technical Director, GSMA
Barbara has over 20 years of experience in the mobile industry. She has been part of the GSMA Internet of Things Programme since 2014, working on several aspects of the IoT such as the development of the Mobile IoT Technologies (LTE-M, NB-IoT), GSMA IoT Security Guidelines, GSMA Drone Interest Group and looking at a variety of emerging technologies, like machine learning/AI and edge computing, for helping the mobile industry to create trusted solutions for the IoT. Before joining the GSMA Barbara worked in R&D in several areas of telecommunications, including Intelligent Networks, IMS, Service Enabling and M2M/IoT. She also participates in and actively contributed to several standards.
The GSMA Internet of Things helps operators to fully realise the opportunity in the IoT, operators must deliver secure IoT networks as well as scalable value added data services for the world's industry and machines beyond connectivity. This is to be achieved by industry collaboration, appropriate regulation, optimising networks as well as developing key enablers to support the growth of IoT.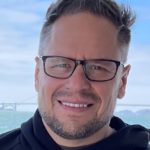 Mikko Jarva
Head of Portfolio & Architecture, Network Monetization Platform, Cloud and Network Services, Nokia
Mikko heads portfolio and architecture for new Network Monetization Platform business unit in Nokia. The Network Monetization Platform business unit was set up to build offerings for global 5G and advanced network programmability and monetization, based on Nokia's Network as Code vision, which Mikko was driving and incubating in his previous role. As a Head of Portfolio and Architecture, Mikko's is responsible for defining long term portfolio vision and differentiating offering for Network Monetization Platform, and for driving the transformation on how mobile networks are used and monetized in enabling entirely new, ecosystem created next generation experiences and enterprise applications.
Previously in Nokia, Mikko led the Advanced Technology Group, a team of highly skilled and experienced technologists in advanced technology evaluations, rapid prototyping and first-time implementation and incubation of advanced solution prototypes and concepts. The Advanced Technology Groups' successful incubations included Nokia SaaS delivery and operations vision leading to the foundation of Nokia SaaS, and Network as Code vision leading to the foundation of Network Monetization Platform.
Mikko has over 23 years of experience in telecommunications software and has worked even longer than that with data, analytics and AI software solutions. During his professional journey he has gained experience through a variety of roles, including in scientific research, product training, product marketing, technical sales and business development, and more recently as CTO of Intelligent Data in Comptel and Head of Product Strategy for Digital Intelligence in Nokia.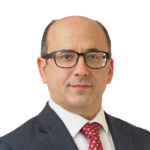 Shkumbin Hamiti
Head of Network Monetization Platform, Nokia
Shkumbin is a twenty-five-year Nokia veteran based in Espoo. His distinguished career with Nokia includes a successful track record of spearheading, leading, developing and influencing some of most significant developments within the mobile industry. Shkumbin has held key technology leadership positions in standardization, ecosystem development, devices, GTM partnerships, and business line management. He is named as inventor in 12 granted patents and is the author of several technical publications. He is currently heading Nokia's Network Monetization Platform Business Unit helping industry to unleash the power of 5G networks.
Born in Prishtina, Kosovo, Shkumbin studied in Zagreb, Croatia and after a brief time in Bangkok, Thailand he moved to Finland where he has lived since 1996. Married with two teenage sons, he is passionate about aviation and enjoys playing chess.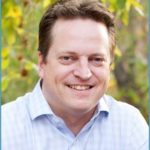 Jurrie van den Breekel
VP, Strategic Partnerships, Spirent Communications
Jurrie is responsible for Spirent's technology partner ecosystem in the strategy and corporate development team. In his over 20 years at Spirent in previous roles, Jurrie was VP of business development, product management, customer support, and strategic marketing across multiple Spirent business units and has worked in both the US and EMEA.
Jurrie has a passion for developing and driving industry collaborations and is also a founding board member and chairman of the NetSecOPEN nonprofit industry initiative on transparent network security effectiveness, validation, and certification.
Session 3: Unlocking a world of opportunity with Open RAN
Time: 16:30 – 17:30
Session overview:
In the past three years, 5G adoption has accelerated, covering over a third of the world's population. While most networks are non-standalone, there's a growing trend of deploying standalone 5G networks for new revenue possibilities and emerging capabilities like XR and AR.
However, realizing the full potential of use-cases and automation requires 5G NR SA, resulting in significant capital expenditure. Open RAN standards bring flexibility and efficiency by disaggregating hardware and software.
Despite potential benefits, Open RAN faces challenges in TCO, power efficiency, performance, integration complexity, and maintenance with multi-vendor solutions.
Nonetheless, the industry believes Open RAN is the way forward, requiring collaboration, network automation using AI/ML, and digital-twin technologies to overcome challenges.
As the Open RAN ecosystem evolves, TCO is expected to decrease with cloud-based infrastructure and a separation of hardware and software supply chains. System Integrators play a role in reducing TCO with integration test labs and AI/ML automation solutions. Join this session as we explore how a new world of opportunities can be unlocked with Open RAN.
Speakers: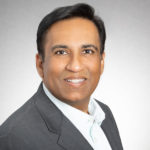 Sameer Vuyyuru
Head of WW Business Development for Communication Service Providers, AWS
Sameer Vuyyuru is currently the Head of WW Business Development for Communication Service Providers at Amazon Web Services (AWS). His team works with all of the leading players in the Telco ecosystem in the co-pursuit of transforming the way networks and network services are built and monetized in the future.
Sameer is a Customer Obsessed veteran of the Telecommunications Industry. He prides him on delivering Value through Innovation to the Telecommunications Ecosystem Worldwide. Sameer was most recently the Co-Founder and CEO of Wayz.ai, a Shanghai based AI start-up delivering Predictive Network Services for Self-Organizing Networks. Prior accomplishments in the Telco space include helping launch the first ever 40G and 100G optical transport networks, LoRa (The largest IoT Network as a Service) and numerous other innovations starting from GPRS baseband and driving through the generational upgrades all the way to 5G.
His past roles include SVP/GM at Comtech where he ran the E-911 and Messaging Product lines. His team expanded the market to 86 different Telcos WW through innovating on Network Function virtualization, on AWS for ease of deployment and agility. Prior to that he was SVP/GM at Semtech for the Advanced Communications group. Sameer started his career with Texas Instruments working on system level solutions for 2G Baseband in their Mobile Computing Architecture Labs. Sameer holds an MSEE in Digital Signal Processing from Texas Tech University and an MBA from Southern Methodist University.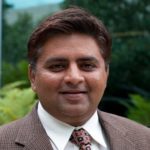 Manish Singh
CTO, Telecom Systems Business , Dell Technologies
Manish is a well-respected industry leader with over 25 years of experience and specializes in Wireless Networks. Manish is currently the CTO of Telecom Systems Business at Dell. Before joining Dell, Manish was at Meta, fka Facebook, where he headed the Wireless Ecosystems Program for Open RAN and Open Core Networks; he was heavily involved with O-RAN Alliance and TIP (Telecom Infra Project). For three consecutive years, he also served on the Board of Small Cell Forum. Manish is a Thought Leader with good balance of technology depth and business acumen.
Prior to Meta, Manish was VP of Network Services at Tech Mahindra. And prior to that Manish served as Radisys' CTO where he spearheaded the company's strategic initiatives in SDN, NFV and VoLTE (Voice-over-LTE). Prior to Radisys, Manish was the VP of Product Management at Continuous Computing, where he led the startup's spectacular growth in Small Cells and DPI. During the course of his career Manish held various Management and Architect positions at Intel, Trillium Digital Systems and C-DOT.
Manish holds an MS degree from I.I.Sc. Bangalore.
Manish routinely features as a keynote speaker at leading industry events. He is a thoughtful writer with copious published papers and articles. Manish holds multiple patents in fields of computing and communications.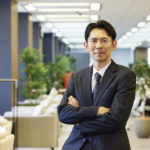 Sadayuki Abeta
Global Head of Open RAN Solutions/ OREX Evangelist, NTT DOCOMO
Sadayuki Abeta is global head of open RAN solutions and OREX evangelist in NTT DOCOMO for creating open RAN ecosystem globally, and shaping them to meet customer and service provider needs.
He has been working for research, standardization and development of the UMTS/W-CDMA, HPSA, LTE, LTE-Advanced and 5G. From 2005 to 2009, he was a vice chairman of 3GPP TSG-RAN WG1 and rapporteur of LTE and LTE-Advanced. He is an O-RAN executive committee member. From 2018-2022, he was a General Manager of the Radio Access Network Development Department, which is responsible for development of LTE, 5G, X-haul and satellite communications.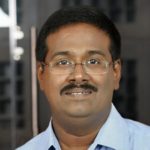 Ganesh Shenbagaraman
Head of Integrated Products and Ecosystems , Radisys
Ganesh heads Radisys' integrated solutions across wireless, wireline and media processing domains. Named in 2020 as the recipient of the Small Cell Forum Chair's Award, he leads 4G and 5G wireless product development, drives collaboration with industry partners and performs key leadership roles in 5G standardization and Open RAN ecosystem partnerships at Radisys. He also represents Radisys in industry forums such as the O-RAN Alliance, Small Cell Forum and TIP. Prior to joining Radisys, Ganesh held management and engineering roles at Continuous Computing and Infosys. Ganesh holds an M.E, Control Systems, from the PSG College of Technology and a bachelor's degree in Electrical and Electronics Engineering from the Government College of Engineering, Tirunelveli.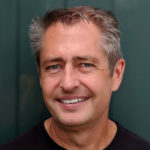 Geoff Hollingworth
CMO, Rakuten Symphony
Geoff Hollingworth is CMO of Rakuten Symphony, which has proven Open RAN and fully virtualized cloud native networks are possible at scale in high density coverage areas.
A software engineer by birth, Geoff was fortunate to be involved in both mobile and the internet as they have started and grown. Geoff first worked at CERN as Tim Berners Lee invented the internet and then joined Ericsson in 1991 as 2G was starting.
Throughout his journey in telecom and cloud, he's been a software engineer and led research and development, business development, network rollouts, consulting, marketing campaigns and strategic communications for his teams.
Starting in 2012, Geoff was embedded in AT&T, helping to lead Silicon Valley innovation initiatives. Before this, he delivered the world's first live global mobile sports channel with the Volvo Ocean Race Round the World race. Geoff also served as CMO for MobiledgeX, a startup founded by Deutsche Telekom focusing on the mobile edge computing space.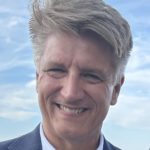 David Nowicki
Ecosystem Development Lead, Telecom Infra Project (TIP)
After three decades of telco experience (1G to 5G) playing leadership roles at various mobile communications pioneers, David currently leads Ecosystem Development at TIP and is based in New York City.
Prior to TIP, David's RAN-related career highlights included:
Network Infrastructure Ecosystems Lead at Meta/Facebook
Co-founder and CMO at purpose-driven Reach Mobile (MVNO)
Founder and GM/CEO at Bells Labs Ventures
VP Product & Marketing at Airvana (Ericsson/Commscope)
Board Member & Economic Analysis Lead at Small Cell Forum
VP Product & Marketing at Bytemobile (Citrix)
VP Product & Marketing at ArrayComm
David holds a Master of Engineering and MBA from Cornell University as well as a BS in Applied Physics from the University of California, Davis.
Lalit Kashyap
VP and Head of Communications, Media and Info services sectors, Americas , Wipro
Lalit Kashyap is the VP and Head of Communications, Media and Info services sectors, Americas at Wipro. In this role he serves as an industry thought leader and consultant helping customers reimagine and realize their ambitions of being nimble and attain customer-oriented growth. Lalit has over 2 decades of Indepth experience working with leading organizations helping them establish and achieve their growth vision in areas of go to market strategy, platform and product initiatives and digital transformation.
Throughout his stint at Wipro Lalit has been in leadership role interacting with industry stalwarts, influencing customers, analysts, advisors, and building high-performance teams.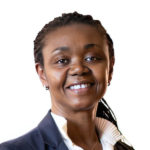 Lourdes Charles
VP, Global Head of 5G & Connectivity, Wipro
Lourdes Charles is the Global Leader for 5G and Edge and the head of the Connectivity Practice in Wipro Engineering. Lourdes leads an organization responsible for building cutting-edge solutions enabling clients across multiple business sectors to leverage 5G to build a competitive edge and achieve their connectivity ambitions.
Lourdes is a technology leader with more than 30 years of experience operationalizing and managing market leading products, offers and organizations. Lourdes has a wealth of business knowledge of the telecommunication industry from IP Telephony, MPLS VPN, Security, Multi-access Edge Computing and Private Wireless Network.  She began her career in the nuclear power industry as an electrical power engineer in 1992 at First Energy Solutions, then worked at Verizon as a circuit design engineer and further broadened her technology and business expertise at Lumen, Fusion Connect.  Lourdes spent 15 years at AT&T Business leading organizations responsible for developing and managing mobility business solutions.
Lourdes earned a Bachelor of Engineering (BE) in Electrical Engineering from Pratt Institute and completed her graduate studies in business administration at Long Island University in New York.
This summit is open to all MWC23 Las Vegas pass holders. Complete the form below to register your interest for the 5G Futures Summit. Please note that registering your interest for the summit does not guarantee you access to MWC Las Vegas. To buy a pass for MWC Las Vegas, please click here.
Buy pass to MWC23 LV About MWC23 Las Vegas
Join us at the 5G Futures Summit, register your interest below:
Thank you for your interest, this event has now ended. If you're interest in future events, please subscribe to GSMA Networks here: www.gsma.com/futurenetworks/