MWC20 Barcelona Summit: Identity as a service empowering the digital economy

Sponsored by

Contact information. Banking details. Location. Payments. Everything one tap away, in the palm of your hand.
With the growth of the digital economy, our digital identity and personal data have become prevalent in our everyday lives. This translates into new challenges for businesses when it comes to protecting and managing customer data from cyber fraud, something which can be complex and costly.
The mobile industry can protect, simplify and streamline the digital economy for its customers. On one hand, operator data can give confidence to individuals transacting over the internet through secure smart transactions that enhance their experience. On the other hand, this operator data represents new revenue opportunities for businesses in the financial service sector.
We are convening the mobile industry at the Identity Summit to showcase the commercial opportunities afforded through collaboration with technology and industry partners to empower the flow of the digital economy. Experts in the industry will be sharing insights from risk scoring models and KYC data to redesigning the identity ecosystem with decentralised identity.
This event is aimed at businesses in the Financial Services sector who would like to learn more about how operators and technology partners can help them explore new revenue streams and streamline processes as well as those operators who would like to take advantage of their unique position in providing real-time data for identity and personal data management.
Time
Session
Speaker
09:30-09:40
Welcome & Overview of the identity landscape

Where is identity now? What are the operators doing? Who was been successful and what have they done to create that success to date.

Richard Cockle, Head of Identity, GSMA
09:40-10:00
Success story
Burak Akinci, Digital Communication & Advertising Services Director, Turkcell
10:00-10:30
KEYNOTE:

  

What is identity?  Why is it important?  What is the bigger picture and where are the trends taking us?  What does the future hold?  

The world is undergoing a global digital transformation and businesses are facing increasing pressure to provide customers with secure and frictionless experiences when they connect, authenticate and pay.

Digital and physical convergence, and being identified digitally, is becoming an integral part of our daily lives. Identity is becoming the universal and vital credential to enable movements and interactions.

What are the major trends impacting our industry and the world?  What is the role of the MNOs vs Banks and Governments?

Ea Chaillioux, VP Ecosystem Engagement, Digital Business Unit, IDEMIA
10:30-11:00
KEYNOTE:  The need for identity has never been greater 

  

What are the banks/businesses doing to combat identity theft and fraudulent use specifically; what are the challenges and how are they overcoming them.  How the operator's unique position, and real-time assets, can accelerate the opportunities for more trusted digital identity services.

Speaker to be announced soon
11:00-11:15
PRESENTATION:  Providing a complete digital onboarding journey, compliant with KYC/AML requirements for Identity Proofing         

With the growing number of eSIM enabled devices, (forecasted 2Bn shipments in 2025), MNOs are uniquely positioned to deliver a fully automated self-service customer on-boarding journey to businesses, compliant with KYC requirements, and delivering reduced costs for businesses and greater convenience for consumers.

IDEMIA
11:15-11:45
Break

11:45-13:00

With the growth of digital transactions and requirement to protect users and secure their ongoing trust, it's vital that fraud is recognised early and appropriate measures are in place to mitigate against it now and for the future.

Online fraud: How big is it?  What are the challenges now and in the future for users and businesses?
What is the industry doing to shut down fraudsters and what are the future opportunities?

Hosted by Brian Gorman, Senior Manager, Commercial, Identity, GSMA

Participants:

Keiron Dalton

, 

Mobile Identity Strategy, EE

Gyn Povah,

 

Global Product Development, Telefonica

Ryan Gosling

, 

Head of Partnerships and Business Development, Callsign 

James Goodsall

, 

General Manager Europe, Payfone

13:00-14:30
Lunch
14:30-15:30
In the physical world, we all have control of our identity and what information we may choose to divulge about ourselves. In the online world we don't, and with growing concerns around privacy, a new paradigm taking a more decentralised approach to identity which puts the user back in charge (self-sovereign) is gathering momentum.

Redesigning the identity ecosystem

Decentralising identity to create an open and trusted playground
Putting the user in control of their digital identity by making it self-sovereign

Hosted by David Pollington, Head of Services Technology, GSMA

Participants:

Andy Tobin, EMEA Managing Director, Evernym 
Derek Ryan, Deloitte
SeHyeon Oh, Executive Vice President, SK Telecom
Kang-Won Lee, VP, Head of Cloud and Software R&D, SK Telecom

TBA – Microsoft

15:30-16:00
Break
16:00-17:15
We are all looking for new ways to enhance revenue and grow our share of the market.  How can the mobile industry support your business growth targets?

Unlocking the value of operator data

Featuring use case illustrations for credit risk scoring

Hosted by Brian Gorman, Senior Manager, Commercial, Identity, GSMA

Participants:

Marek Novotny, Credit Management Director, O2
Jan Romportl

,

Centre of Artificial Intelligence, O2
Pavel Vlasany

,

Head of Payments and Collection, T-Mobile

17:15-17:30
So, what are the next steps? The mobile industry is in a position to protect, simplify and streamline the digital economy for business and users alike.

Join the GSMA identity Programme – get involved
MCIG and Mobile Connect
Learn from those operators already working on this and from our partners in industry

Richard Cockle, Head of Identity, GSMA
17:30-20:00
Networking Reception: Meet the experts
Speakers: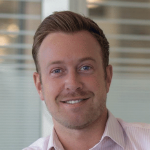 Ryan Gosling
Head of Partnerships & Business Development, Callsign
Ryan Gosling
Ryan serves as Head of Partnerships & Mobile Identity at Callsign. Ryan works closely with Banks, Telcos, GSMA, Government and Technology Partners to enhance identity capabilities and protect customers from fraudsters.Previously to Callsign, Ryan spent 10 years at Lloyds Banking Group in London, managing Digital Banking Fraud. With responsibility for Digital fraud & loss prevention, as well as the banks mobile authentication strategy. In this role, Ryan was focused on ensuring a frictionless customer journey, while keeping 15 million digital consumers safe & secure.Ryan's partnerships with telco's & GSMA has played a key role in success at Lloyds Bank and Callsign.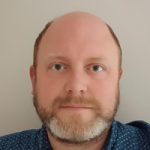 Keiron Dalton
Mobile Identity, EE
Keiron Dalton
Keiron has worked in the world of mobile identity for the past 10 years, focused on data insights specifically from mobile operators. With experience ranging from the GSMA to end customer service provision, he's now focused on supporting the mobile identity push within BT. 'Doing is discovery
Ea Chaillioux
VP Global Ecosystem Engagement, Digital Business Unit, IDEMIA
Ea Chaillioux
Ea Chaillioux, VP Global Ecosystem Engagement, Digital Business Unit at IDEMIA.
Ea is leading the Global Ecosystem Engagement activity in IDEMIA's Digital Business Unit where she engages with global and local players such as technology alliances, regulators, humanitarian organizations with a focus on Digital inclusion and financial inclusion, with the aim to share our expertise and enable business opportunities with IDEMIA's Financial Institutions and Mobile Operators customers.
Previously, Ea was leading the Digital Solutions Business Line for Mobiles Operators Business Unit at IDEMIA covering marketing, presales, product experts, sales and operational teams. 
Before that, from 2007 to 2012, Ea was an account manager and then Head of the customer team in charge of business development of a strategic mobile operator customer at Nokia Siemens Networks. 
Between 1998 and 2007, she held various positions in Sales at Siemens Networks.
Emir Aboulhosn
VP of Digital Domains, Connectivity and IoT Security, IDEMIA
Emir Aboulhosn
Emir joined IDEMIA in 2017 through the acquisition of his company Otono and is currently the VP of Digital Domains, Connectivity and IoT Security where he leads the development of IDEMIA's eSIM connectivity solutions. 
In 2011, Emir started Otono Networks, a telecommunications company with a diverse portfolio including a disruptive global roaming MVNO, and a patented self-activating prepaid SIM card.
In 2014, Emir collaborated with Apple to launch a new service selling subscriptions directly to iPad users through the Apple SIM. This laid the foundation for Otono's journey into eSIM, and evolved into today's platform which solves the eSIM connectivity challenges for MNOs and OEMs worldwide.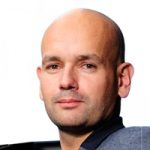 Jan Romportl
Chief Data Scientist, Czech Republic, O2
Jan Romportl
Jan has 16 years of experience with AI and man-machine interaction, both from academic research and from a commercial environment.
Jan is the director of Dataclair.ai and Chief Data Scientist at O2 Czech Republic. He has Ph.D. in Artificial Intelligence, master's degree in cybernetics and control engineering, and another master's degree in philosophy. Before joining O2 in 2015, Jan had 12 years of academic research and teaching experience in AI, man-machine interaction, speech technologies and philosophy. He was Head of Department of Man-Machine Interaction at New Technologies Research Centre, University of West Bohemia, and a senior researcher at Department of Cybernetics. He's currently a member of Department of Philosophy at the same university and he also cooperates with Centre for Theoretical Study of Charles University and with Czech Effective Altruism Group. He organises Prague AI Safety Meetup and he tries to be helpful to the Czech AI Safety and Alignment community.
Pavel Vlasaný
Senior Manager of Payments and Collection Strategy, T Mobile, Czech Republic
Pavel Vlasaný
Pavel is a senior finance leader with a proven record in managing, integrating and developing diverse finance teams. Extensive experience in credit risk, collections, billing and treasury. Passionate about bringing and implementing innovations with fast return on investment.
Richard Cockle
Head of Identity, GSMA
Richard Cockle
Richard Cockle, Head of Identity at GSMA, leads an international team developing new identity capabilities using Mobile Connect. He expanded the business reach of Mobile Connect to 70 mobile operators in over 30 countries, reaching over half a billion people worldwide.
With over 15 years of experience leading vital projects in the mobile ecosystem, Richard has an exceptional understanding of the key challenges being faced by the industry. In the past, Richard led the GSMA IoT programme where he secured industry agreements to key standards for M2M chipset design and remote SIM provisioning. These two are widely deployed nowadays. Richard also has a wealth of experience working with governments and regulators.
In addition, Richard Cockle currently holds an advisory role with HR Tech consultancy SilverCloudHR, where he works with blue-chip companies to develop and implement their HR Tech strategies. Prior to the GSMA, Richard held a number of technology delivery roles in Vodafone and BT.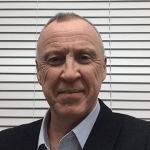 Brian Gorman
Senior Commercial Proposition Manager, Identity, GSMA
Brian Gorman
Brian is responsible for the commercial proposition development of identity solutions at GSMA. His career includes product and proposition development in both the Financial Services vertical at UK retail banks  Barclays, Lloyds and RBS, as well as Telecomms, heading up the Digital Product team, Commerce, at Telefonica UK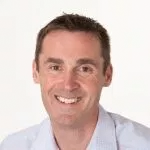 David Pollington
Head of Applications & Services, GSMA
David Pollington
David Pollington, Head of Applications & Services at the GSMA will be hosting this Hangout focused on self-sovereign and decentralised identity and the future of identity within trends such as conversational commerce (RCS).
Register for this event: