Identity at MWC19 Los Angeles
October 22-24, 2019
Los Angeles Convention Center
View Map
Identity Seminar
Tuesday, 22 October 2019, 15:30 to 17:30 Los Angeles Conference Centre, Los Angeles
Read More
Innovation City
Tue 22 Oct - Thu 24 Oct
South Hall
The digital ecosystem is booming with new technologies, business models and consumer behaviours. Businesses are adapting to these new circumstances by enhancing their services with secure private identity and data management. With these new circumstances, however, comes a risk of identity fraud: a challenge businesses need to be prepared for in order to protect their customer identities. Visit the GSMA Innovation City in South Hall at MWC19 Los Angeles to see how the mobile industry is securing your digital identity and learn how consumers can manage their personal data in an Internet of Things era. Meet our identity experts to discover how businesses can trust mobile operators to manage user's identities in blockchain or risk scoring.
Other partners Include
Zenkey
AT&T, Sprint, T-Mobile and Verizon have joined forces to create the most secure identity authentication, verification, and fraud prevention solution available. Be among the first to experience ZenKey
Summit Tech
The role of digital identity and 5G is crucial to the IoT's ability to thrive and grow. Experience how consumers and businesses can manage devices and identity credentials in a smart home environment with Summit Tech.
Identity Seminar
Tuesday, 22 October 2019 15:30 to 17:30
Los Angeles Conference Centre, Los Angeles
From risk scoring to blockchain: Analysing revenue streams in digital identity
Aimed at operators and the wider digital services community, this session will showcase the growth of digital identity services around the globe and in particular developments in the US market. It will also look at the growing need for identity technology intrinsically across all digital platforms to better protect both businesses and consumers from fraudulent use. It will look at machine learning and authentication, risk and credit scoring as well as discussing the evolution towards decentralised identity and a more user-centric approach.
Agenda
Time
Session
Speaker
15:30-15:40
Welcome & Introduction
Richard Cockle, Head of Identity, GSMA
15:40-16:00
How the US Carriers are taking on Fraud in the Mobile Identity arena – US Carriers' Identity Solution
Johannes Jaskolski, AVP, AT&T
16:00-16:20
Creating risk scores from telco data using advanced machine learning
Emrah Anayurt, Head of Data Science, Organon Analytics

Brian Gorman, GSMA

16:20-16:35
Adaptive authentication using insights from telco data
Ryan Gosling, Head of Business Development, Callsign
17:10-17:25
Introduction to decentralised identities
Nasos Kladakis, Principal Program Manager, Microsoft
17:25-17:30
Summary & Closing remarks
Richard Cockle, Head of Identity, GSMA
Speakers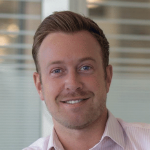 Ryan Gosling
Head of Partnerships, Mobile Identity, Callsign
Ryan Gosling
Ryan serves as Head of Partnerships & Mobile Identity at Callsign. Ryan works closely with Banks, Telcos, GSMA, Government and Technology Partners to enhance identity capabilities and protect customers from fraudsters.Previously to Callsign, Ryan spent 10 years at Lloyds Banking Group in London, managing Digital Banking Fraud. With responsibility for Digital fraud & loss prevention, as well as the banks mobile authentication strategy. In this role, Ryan was focused on ensuring a frictionless customer journey, while keeping 15 million digital consumers safe & secure.Ryan's partnerships with telco's & GSMA has played a key role in success at Lloyds Bank and Callsign.
Nasos Kladaki
Principal Product Manager Lead - Identity and Access Management (IAM, CIAM), Microsoft
Nasos Kladaki
Nasos Kladakisis a Principal Product Manager Lead specializing in Identity and Access Management (IAM, CIAM). He is leading a global team of PMs-Solutions Architects, in the Microsoft Identity Product Group, focusing on Customer Identity and Access Management (CIAM),Decentralized Identities and other cutting edge Identity technologies. Assisting organizations worldwide to choose the right IAM solutions for their employees, partners and customers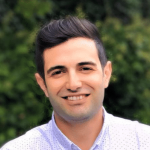 Emrah Anayur
COO, Organon Analytics
Emrah Anayur
Emrah serves as COO of Organon Analytics, which is the place that he could pursue his passion for connecting algorithms with the data. It is his and the company's vision to make artificial intelligence available to everyone.He has led the development of more than 250 systems that are based on AI and machine learning in different sectors such as banking, telecommunications,entertainment, transportation and cyber security. These systems helped companies and business professionals to make more than 500 billion decisions. He has 13 years of industry experience in data science, machine learning and artificial intelligence applications. He holds a bachelor's degree in statistics and a master's degree in financial engineering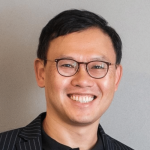 Kang Won Lee
Vice President, Head of Cloud, SK Telecom
Kang Won Lee
Dr. Kang-Won Lee is Head of Cloud Labs at SK telecom. He leads cloud-based digital transformation, and development of virtualization technology, 5G mobile edge cloud (MEC), AI inference in the cloud, and Blockchain as a Service (BaaS). In blockchain space,his team developed a consortium blockchain platform called STON, and developing new blockchain applications for blockchain-based DID, membership points, and telco infrastructure management.Before SK telecom, Kang-Won worked at IBM Watson Research Centerin New York for 14 years and contributed to major IBM products (Informix, Tivoli, etc.). Kang-Won has more than 20 yearsof experience in information technology. He co-authored a book, 100+ technical articles, and 50+patent applications. He is an ACM Distinguished Scientist and IEEE Senior Member. Kang-Won received a PhD in CS from UIUC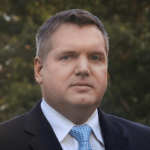 Johannes Jaskolski
AVP at AT&T and General Manager at ZenKey
Johannes Jaskolski
Johannes Jaskolskiis the General Manager of XCI JV, LCC, a Joint Venture formed by AT&T,Verizon, Sprint and T-Mobile to launch a mobile authentication and identity solution codenamed Project Verify.Johannes is also an Assistant Vice President in AT&T's Chief Security Office with over 20 years of emerging technology and cybersecurity experience. In his current role, Johannes is AT&T's identity and access management program and product owner, responsible for formulating strategy, capabilities, and architecture in close partnership with key business and technology stakeholders. Johannes oversees AT&T's end-to-end identity and access management program which encompasses over 200 million identities across all AT&T lines of business. Previously, Johannes served as a Distinguished Member of the CSO Technical Staff and led the development of AT&T's identity and access management strategy and platform architecture,including the identity integration for the DIRECTV merger.His mobile centric platform strategywas awarded the 2016 ISE North America Project Winner award in the commercial category. Johannes is a recognized leader in emerging technology and cyber security. He is a 2018 recipient of the prestigious AT&T Science & Technology Award for his work on mobile authentication,-which has the potential to transform identity and authentication services. Johannes has been featured at security conferences including events hosted by AT&T, IBM and Ping.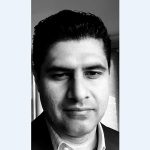 Venkat Korvi
Head of Product, ZenKey
Venkat Korvi
Venkat Korvi is the Head of Product for Zenkey, a joint venture of the four leading U.S. wireless carriers. He is responsible for the product roadmap and delivery of all ZenKey product offerings. He is also the Product Technology lead for Identity Products and Trust Services at Verizon.
Richard Cockle
Head of Identity, GSMA
Richard Cockle
Richard Cockle, Head of Identity at GSMA, leads an international team developing new identity capabilities using Mobile Connect. He expanded the business reach of Mobile Connect to 70 mobile operators in over 30 countries, reaching over half a billion people worldwide.
With over 15 years of experience leading vital projects in the mobile ecosystem, Richard has an exceptional understanding of the key challenges being faced by the industry. In the past, Richard led the GSMA IoT programme where he secured industry agreements to key standards for M2M chipset design and remote SIM provisioning. These two are widely deployed nowadays. Richard also has a wealth of experience working with governments and regulators.
In addition, Richard Cockle currently holds an advisory role with HR Tech consultancy SilverCloudHR, where he works with blue-chip companies to develop and implement their HR Tech strategies. Prior to the GSMA, Richard held a number of technology delivery roles in Vodafone and BT.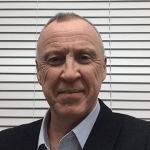 Brian Gorman
Senior Commercial Proposition Manager, Identity, GSMA
Brian Gorman
Brian is responsible for the commercial proposition development of identity solutions at GSMA. His career includes product and proposition development in both the Financial Services vertical at UK retail banks  Barclays, Lloyds and RBS, as well as Telecomms, heading up the Digital Product team, Commerce, at Telefonica UK
GSMA Identity Programme
Enabling trust and creating value through digital identity
Across many industries such as entertainment, banking, health and e-government, services and processes are becoming both more digital and more mobile. This has resulted in unprecedented efficiency and convenience for individuals and businesses alike. However, consumers are increasingly demanding to access these services securely by being shielded by robust privacy safeguards and strong data protection.
Built on the successes and strategic insights delivered by the GSMA Mobile Identity programme in 2013, the GSMA Identity programme is one of the GSMA's top four priority programmes. It has developed Mobile Connect, a digital identity solution that offers a safe, seamless and convenient consumer experience, a consistent user interface and low barriers to entry across the digital identity ecosystem – thereby enabling global scale.
Mobile Connect is a secure login system that enables individuals to access their online accounts with just a single click or, where appropriate, automatically. Mobile Connect can provide different levels of security, ranging from low-level website access to highly-secure bank-grade authentication. Mobile Connect promises to make passwords a thing of the past. To use the service, individuals subscribing to a participating operator simply need to click on a website's Mobile Connect button.
A new standard in digital authentication, Mobile Connect will help mobile operators to manage consumers' digital identities across multiple online services, ranging from access to content and services on the web through to more secure e-government and banking services.
Identity Market
Unlocking the Value of Digital Identity in a Hyper Connected World
Digital identity is increasingly everyday in the global mainstream: as people grow accustomed to verifying their identities online to complete transactions and access services, it has already become second nature to many. While the most common use cases so far include straightforward purchases and logins, the potential of digital identity is almost infinitely wide-reaching – and, as we head into the next decade, will have an especially important role to play in the development and delivery of public services. Fast, secure and reliable identity verification not only fosters access to services themselves, but give civic authorities the data and efficiency savings to drive innovation in the public sector.
With mobile device usage now increasingly the global norm, cellular solutions are the natural route in most cases. Mobile networks connect more than 5 billion people globally – a platform of unrivalled reach – and operators are routinely trusted to safeguard their users' most sensitive data. With that reach and responsibility comes established relationships with local regulators: the natural basis on which to administer the government-issued digital identity solutions of the future.
In developed markets pioneers of mobile identity have included states in which smartphone penetration is strong, such as Estonia and Austria, where universal digital ID has been achieved to great effect. In Iceland for instance, citizens can access healthcare, banking, insurance, and more via mobile device following government plans to make more than 70 services accessible via mobile. Across the EU, the implantation of eIDAS enables enhanced trust in digital transactions between enterprises, citizens and public authorities, through a common framework for cross-border recognition. This allows, for instance, mobile subscribers in France to open bank accounts in the UK via Mobile Connect, the mobile industry's global API for digital identity.
In the developing world too, however, there has been considerable recently – by the end of last year, 99% of Indian residents had received their digital identity under the government's Aadhaar scheme. There is however much work still to be done – of the 7.5 billion people on earth, it's thought that around 1.1 billion people cannot prove their identity securely or with certainty. That can mean people going without basic civic rights, such as the ability to vote and travel freely; missing out on social benefits, such as education and welfare; and economic exclusion where they cannot open bank accounts or participate in eCommerce. Digital identity is increasingly becoming synonymous with social inclusion.
The United Nations' Sustainable Development Goal 16.9 demands that by 2030 everyone on earth should enjoy a legal identity from birth – and for that to be achievable, attention must focus on the most scalable options at hand. In the years ahead identity will only become more mobile, as the ubiquity of mobile networks is matched by that of smart mobile devices. 76% of internet use this year will be mobile, up from 65% in 2016, and smartphone penetration has exceeded 80% in the most advanced markets. Much of the growth however is in developing markets: in sub-Saharan Africa, for instance, the middle of the next decade will see smartphone usage more than double to 690 million.
Recent research reflects mobile increasingly leading the way in digital identity, with growth in mobile solutions exceeding 800% over the next five years – a commercial opportunity to operators of $7 billion is forecast by 2024, as 3 billion people globally adopt mobile as their primary source of identification. Particularly strong growth is expected in parts of Africa– where existing government-issued schemes are less common – and firmly mobile-first Asia, where the scalability of mobile solutions makes them highly conducive to public-private sector partnership.