MNO Drone Services Business Models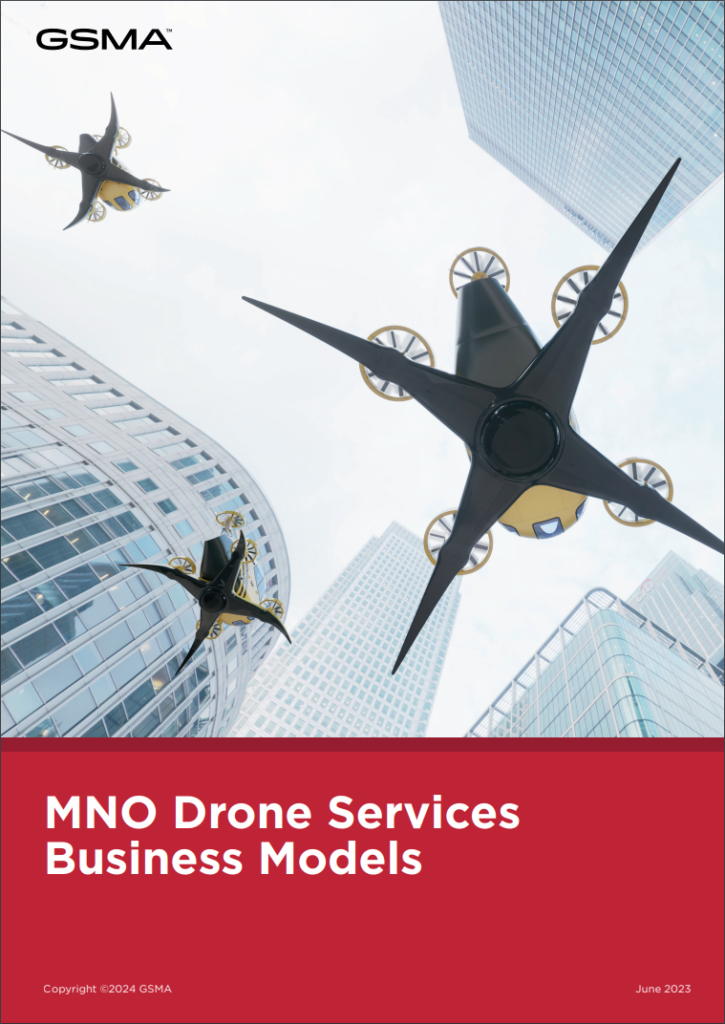 While mobile services have showcased their benefits for UAV solutions globally, the realm of appropriate business models and monetisation strategies remains uncertain. This uncertainty arises from the nascent state of the market and the intricate web of associated regulations.
The promise of 5G has been validated through extensive testing in diverse projects, consistently elevating UAV performance to new heights. As 5G continues to evolve and gain wider accessibility, we anticipate a surge in the adoption of 5G-enabled UAVs across various industries. This surge promises to usher in a transformative era of innovation and unprecedented growth.
Cellular-connected UAVs offer a range of use cases classified into three key categories: basic connectivity services, value-added services, and full-service provision. The MNO Drone Services Business Models paper explores potential business models spanning each category.
The MNO Drone Services whitepaper was created in collaboration with the GSMA's Drone Interest Group members and external contributors, a full list of contributors can be found in the document.
---
Like what you read? Let us know: smartmobility@gsma.com
More ways to stay connected: