The connected vehicle market is one of the highest growth areas of the IoT, with a potential application revenue of $USD 253 billion by 2025 (Machina Research, 2017).
It is also the area with the biggest impact on the safety of citizens. By 2025, connected cars could save 11,000 lives and lead to 260,000 fewer accidents, while avoiding 400,000 tonnes of CO2 emissions and saving 280 million hours of driving every year (Bosch, 2017).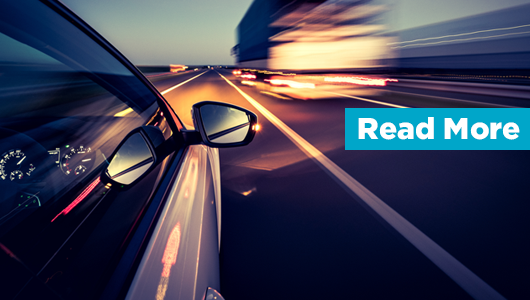 Industry Standard C-V2X
C-V2X (Cellular Vehicle-to-Everything) enables vehicles to connect to everything on the road, and is the technology that will allow the market to scale to its full potential.
It is the official 3GPP industry standard for vehicle communication, is commercially available globally today, and is backed by world-leading operators, automakers and suppliers who have committed to add C-V2X to their product portfolio.
C-V2X provides levels of security, range, latency and reliability that have been proven to vastly exceed the capabilities of alternative solution DSRC/802.11p. It is a much more recent and efficient technology, and governments must put in place appropriate regulatory frameworks to make our roads safer and smarter.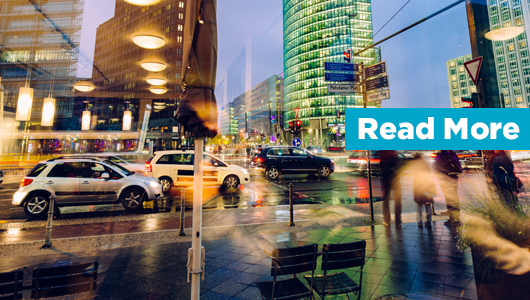 A Long Term Future in 5G
C-V2X is the only connected vehicles technology with a sustainable roadmap to 5G that upholds backward compatibility. C-V2X is already evolving to 5G-V2X and new 3GPP releases provide fundamental enhancements to the technology. 5G is vital to the enablement of fully autonomous and cooperative driving by further improving bandwidth, reducing latency, increasing reliability and enhancing safety.
C-V2X Explained
C-V2X (Cellular Vehicle-to-Everything) describes a set of technologies that allow vehicles to communicate with each other and other smart transport solutions via existing cellular networks to guarantee full coverage and continuity of services.
Allows vehicles to talk to each other and send and receive, for example, warnings about hard emergency breaking or stationary vehicles to avoid rear-end crashes, as well as collision warnings at traffic turns and intersections to improve traffic safety.
V2I (Vehicle-to-Infrastructure)
Allows vehicles to talk to road infrastructure, such as traffic lights, speed signs and toll stations. For example, where drivers can monitor the status and change time of traffic lights, they can anticipate when to slow and accelerate. This not only improves traffic flow and prevents accidents, but also saves fuel and reduces air pollution.
V2P (Vehicle-to-Pedestrian)
Allows vehicles to talk to pedestrians and cyclists via their phones. The purpose of V2P is to protect vulnerable road users, reducing collisions and making streets safer not just for drivers, but all traffic participants
Allows vehicles to talk to the mobile network, enabling highly reliable, longer-range communications between vehicles, infrastructure and pedestrians by using existing cellular infrastructure. Enabling vehicles to communicate beyond line of sight further increases safety on the road and traffic efficiency.

What is the GSMA Doing?
The GSMA is working with mobile operators, automotive OEMs and suppliers, industry associations and regulatory bodies to accelerate the growth of the connected vehicle market by agreeing a common approach to security, regulatory and infrastructure solutions. Only a standardised and collaborative approach of the industry can unlock the full potential of a secure market.
If you or your organisation is part of the automotive or ITS (Intelligent Transport Systems) industries, please contact us to see how you can take part: automotive@gsma.com.
Relevant Resources