Zouhair Khaliq
Managing Director, GSMA Mobile for Development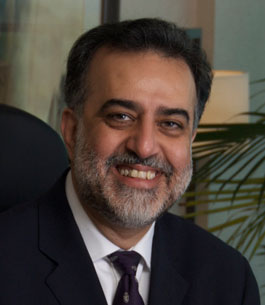 Zouhair is currently the Managing Director, GSMA Mobile for Development. Prior to this as an Independent Telecom Consultant he focused on 4G, Wireless Broadband and Mobile Financial Services in emerging markets. He also worked with an entrepreneur on the launch of a Microfinance Bank based on a branchless banking concept. During 2010-13 as Advisor and Board Member at Dhabi Holdings, UAE, he successfully concluded the restructuring and preparation for sale of a mobile network operator and the carve out and merger of a triple play company. At Orascom Telecom he led the Group's global strategy in Mobile Commerce and Infrastructure Sharing during 2009-2010 and earlier as as CEO, Mobilink 2003-2008 he executed a successful strategy to build the largest private sector company in the country and the leading GSM Mobile Operator with 31 million customers in a 5 player market. In earlier roles in 2002 as COO at the Orascom Group he guided the commercial launches in Algeria and Tunisia and was a key member of the Boards of Orascom Telecom's operations in Algeria, Tunisia, Egypt, Pakistan and Bangladesh. During this time he also served on the Boards of the Islamabad Stock Exchange and a Telecom R&D Fund. Earlier as Group CFO at Orascom Telecom he led the team in a successful negotiation and restructuring of the Group's debt. As Senior Director Operations for Motorola NMG in the UK during 1993 through 2001 he led the successful launches of Mobinil, Mobilink and Fastlink and worked with the team at OmniTel in Lithuania. He was a key member of the Boards of mobile operations in Egypt, Pakistan and Jordan. He is a member of the Institute of Chartered Accountants in England and Wales and an alumni of INSEAD, France. He currently serves on the Board of Regents of Harris Manchester College, Oxford University.
Lawrence Yanovitch
President of the GSMA Mobile for Development Foundation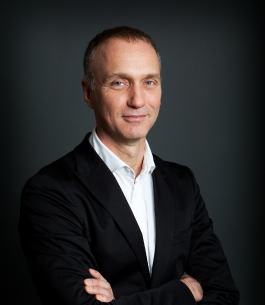 Lawrence Yanovitch is the President of the GSMA Mobile for Development Foundation which promotes life changing mobile enable services to the underserved in emerging markets. The Foundation brings together the mobile industry, adjacent industries and the international development community in order to advance commercial business models in health, education, banking, women's empowerment, agricultural productivity, identity, and renewable energy. Mr. Yanovitch was previously an officer at the Bill & Melinda Gates Foundation where he managed a portfolio of investments in financial services for the unbanked targeted to reach 80 million households. Prior to that, Mr. Yanovitch had a long career in microfinance and philanthropy. He is a former member of the management team at FINCA and of the faculty of Georgetown University in Washington, D.C.
Jack Westhead
Marketing Projects Manager for Mobile for Development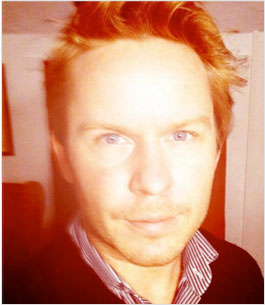 Jack is Marketing Projects Manager for the Mobile for Development, looking after the Mobile Money for the Unbanked, mAgri, Green Power for Mobile, Community Power from Mobile and mLearning programs. After leaving Accenture's Capital Markets division, Jack worked as a freelance advertising creative, copy writer and marketing consultant. Jack has a first class degree from Durham University in English Literature.

Craig Friderichs
Director of Health, GSMA, Mobile for Development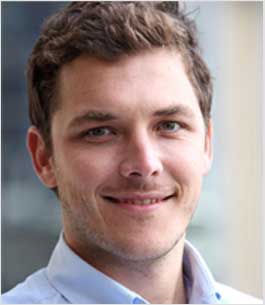 Dr Craig Friderichs is Director of Health, Mobile for Development at GSMA. Craig heads up a global team that brings together the mobile industry and health stakeholders to improve health outcomes in emerging markets. Craig has been instrumental in launching and implementing the Pan African mHealth Initiative, a collaborative effort between mobile operators and the public/private sector to catalyse the scaled integration of sustainable mobile and ICT solutions into African health systems.
Prior to GSMA, Craig worked in the public and private health care sectors of Southern Africa for almost a decade before moving to business analyst and strategy positions in the medical device sector.
Craig studied medicine at Stellenbosch University and holds an MBA from the University of Cape Town, specialising in corporate finance and economics.
Craig represents the private sector on the board of PMNCH, an alliance of more than 450 member organisations that aims to ensure that all women, infants and children not only remain healthy, but thrive. He is a regular speaker at international health and ICT events and contributes to a number of international ICT task teams.

Areef Kassam
Programme Director for Green Power for Mobile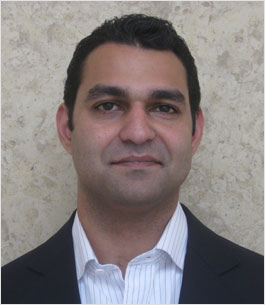 Areef is the Green Power for Mobile Programme Director. In this role he is responsible for development and delivery of the overall programme and the related mobile industry products and services. Areef also works directly with our vendor partners to understand their products, services and provide visibility to the mobile operators. He is responsible for managing the full scope of the programme, leading the international team located in London, Africa, and Asia.
Seema Desai
Director for the Mobile Money for the Unbanked Programme (MMU)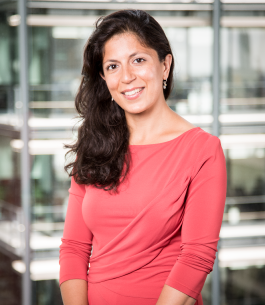 Seema is the Director for the mobile money for the unbanked Programme (MMU) at the GSM Association, responsible for defining MMU's strategy and the quality of delivery.
Prior to joining the GSMA in March 2009, Seema managed a large portion of the Retail savings P&L for one of the UK's largest retail banks. She was also Manager at Accenture, within their strategy consulting division, where she focused on Financial Services.
Seema completed two secondments to Accenture Development Partnerships, a non-profit arm of Accenture that provides business consulting to NGOs and donor organisations, and has worked in Uganda, Trinidad & Tobago and India. She holds a 1st Class Honours degree in Natural Sciences from Cambridge University.

David Taverner
Director, Mobile and Development Intelligence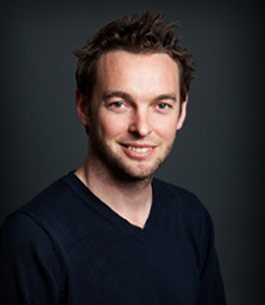 David is responsible for overall programme scope, platform development, management of the team, future direction and growth. David has worked in the GSMA since April 2008 and previously was the Director for the Green Power for Mobile and Community Power from Mobile programmes.
Previously, David worked at Accenture and focused on market analysis, investment due diligence and strategic planning for oil majors, renewable energy clients and private equity firms. He also worked on two large scale SAP finance system deployments at Shell and Corus (formerly British Steel).
David has a 1st class BSc in Science, Computing and Management from Leeds University and an incomplete PhD in Chemical Engineering.
Tim Hayward
Director of Operations of GSMA Mobile for Development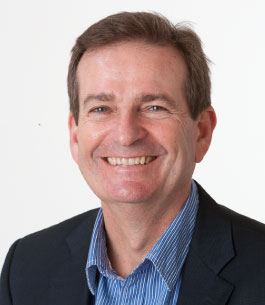 Tim is the Senior Operations Director for Mobile for Development and has delivery management oversight for the M4D programmes to ensure that the area delivers effectively and is integrated with the wider GSMA programmes. Prior to this Tim was managing the GSMA's Identity Programme and was responsible for the migration of the API platform into GSMA and for setting up the organisation to support it. In previous roles Tim was a Director in the UK Government's Home Office and worked for a major mobile operator for 8 years. He has over 25 years' experience as a Programme Director/Manager across the Telecoms, Finance, Defence and Government sectors, including many years of international experience.
Beth Gertz
Director of the GSMA mWomen Programme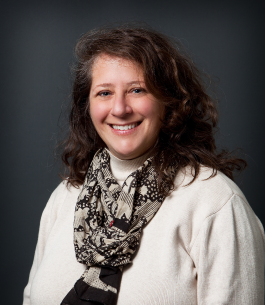 Before joining GSMA in 2012, Beth was a Global Portfolio Manager with The Children's Investment Fund Foundation. Prior to that, she worked in the U.S., Europe and South East Asia as a strategy consultant, primarily with The Boston Consulting Group. She has helped corporate, government and non-profit clients to refine their strategies, strengthen operational effectiveness and realize impact through partnerships.
Beth earned an MBA from the Kellogg School of Management and BA from Northwestern University. Originally from Chicago, she currently lives in London.
Edele Sheehan
Marketing Manager for mHealth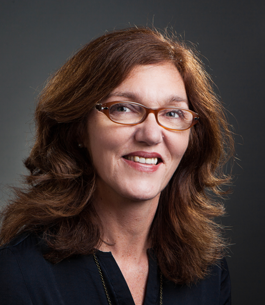 Edele Sheehan is the Marketing Manager for mHealth, responsible for strategy and execution of marketing and brand activities across mHealth initiatives. Edele developed her broad marketing and commercial expertise at a succession of world leading consumer goods companies, including Seagram and Rémy Cointreau. She also founded and ran an Irish pub group in Spain. Most recently she has held a global marketing role with a world leader in airtime remittance to emerging markets and a project management role for the International League Against Epilepsy and the International Bureau for Epilepsy.
Edele holds a Bachelor of Commerce from University College Dublin.
Martin Harris
Director of Technology, Mobile for Development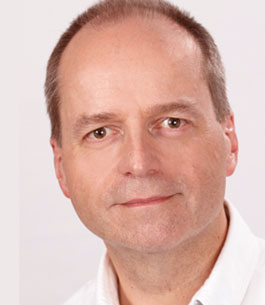 Martin Harris is the Director of Technology for Mobile for Development. Over the last four years his work has focused on various implementations of mobile health, agriculture, disaster response and related programs in emerging markets for the underserved. He has also been carrying out research for the mobile development sector into the design and scaling of sustainable products and services, along with mobile entrepreneur emergence in Sub-Saharan Africa.
Martin is involved with a number of external companies focused on technology incubators and start-ups. Originally he started out as a software engineer working in R&D for Hewlett-Packard and has been involved in a number of start-ups including Tegic (inventors of T9 predictive text for mobile phones) and most recently as co-founder of Connect TV an IPTV and Broadcast TV hybrid service, recently acquired by Arqiva.
Abirami Birrell
Events Manager, Mobile for Development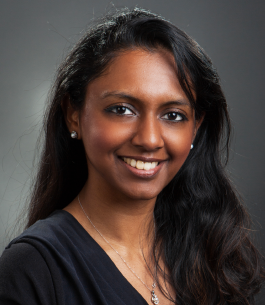 Abi is the Events Manager for Mobile for Development. She works across the various programmes to develop the Event Strategy to promote the Mobile for Development brand at both internal and external events. Abi supports the programme's presence at the main GSMA events which include: Mobile World Congress, Mobile Asia Expo and The Mobile 360 Series. Prior to this role, Abi was the Projects Manager for the Green Power for Mobile and Community Power from Mobile Programmes. In this role, she organised key events and supports the team more broadly with planning and research. Abi also led the management of the Green Deployment Tracker.
Abi joined the GSMA in 2009 after completing a Masters in International Business and Global Management, where her thesis explored consumer behaviours which made mobile money products successful in emerging markets.