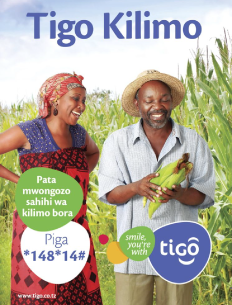 Marketing to rural customers, and the base of the pyramid segment in particular, is challenging even for mobile network operators. There is a limited range of channels and media that can be used to reach rural and semi-urban farmers. Agri VAS is still a new concept, and customers need to be educated about using the service and its benefits before they are likely to try it. Creation of a regular user base is critical for the sustainability of the service.
This section aims to map out the challenges of reaching rural farmers, acquiring users and retaining loyal subscribers. We share blogs posts, case studies and other tools showcasing best practice in marketing and distribution of Agri VAS.
1. Marketing Agri VAS
mAgri

The purpose of this focus note is to introduce the gender theme to the Agri VAS community and share practical, actionable lessons on reaching women (with a focus on service design and marketing). The focus note summarizes insight and best practice provided by subject matter experts during a webinar "Designing & Marketing Mobile Information & Advisory Services for Women Smallholders". Download here...

mAgri

These are the slides that accompany the mAgri Webinar on 'Designing & Marketing Mobile Information & Advisory Services for Women Smallholders' that occurred on June 27, 2012. Download Here ...

mAgri

When introducing new products and services, the role of marketing is twofold and serves to: 1. Understand the consumer and their changing information needs (continuously incorporating new insight into the marketing strategy and service design). 2. Drive consumer demand through advertising, sales and optimised distribution. Download here...
2. Related blog posts
mAgri

On a recent trip to India, our Programme Director Fiona Smith and I had the opportunity to visit a few Agri Value Added Services (VAS)  field deployments.  One visit that stood out was to the Shekhpura Village in Rajasthan (Northern India) to see Handygo's...